BEET SEEDS
Beetroot, Garden Beet
Beta vulgaris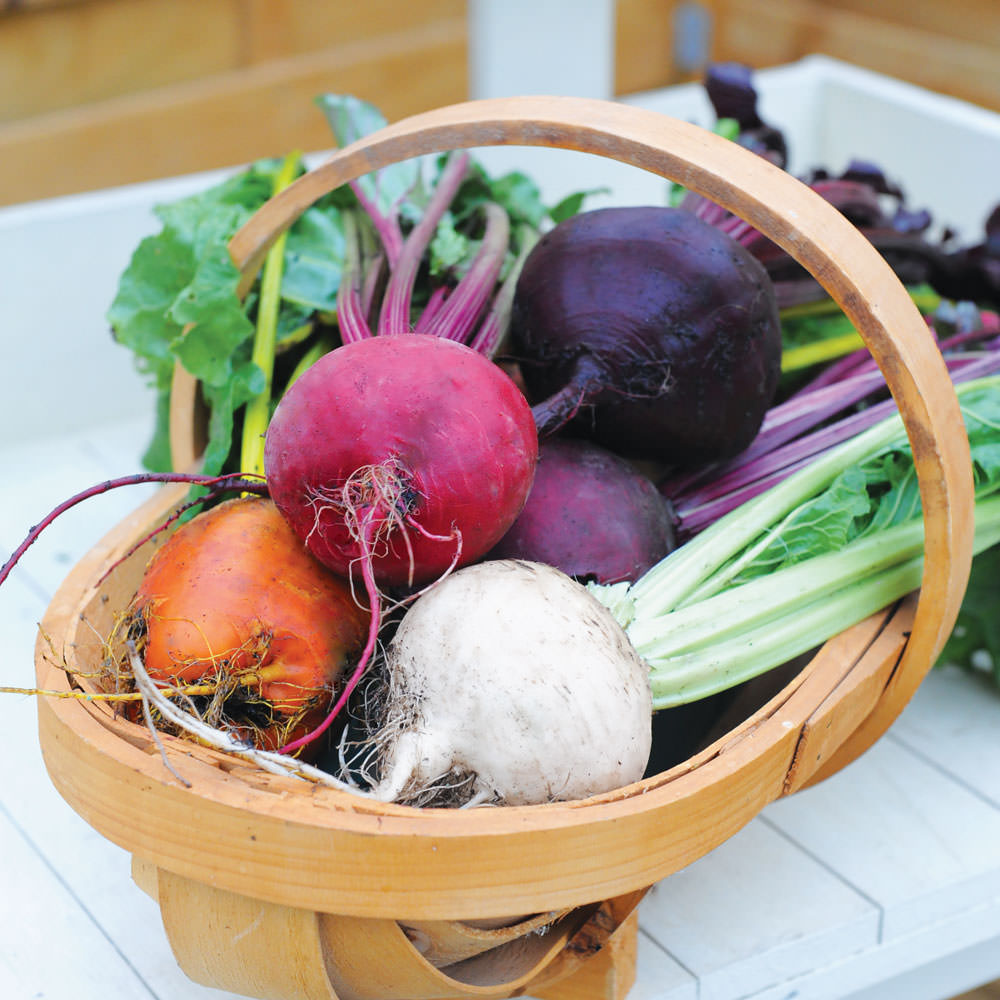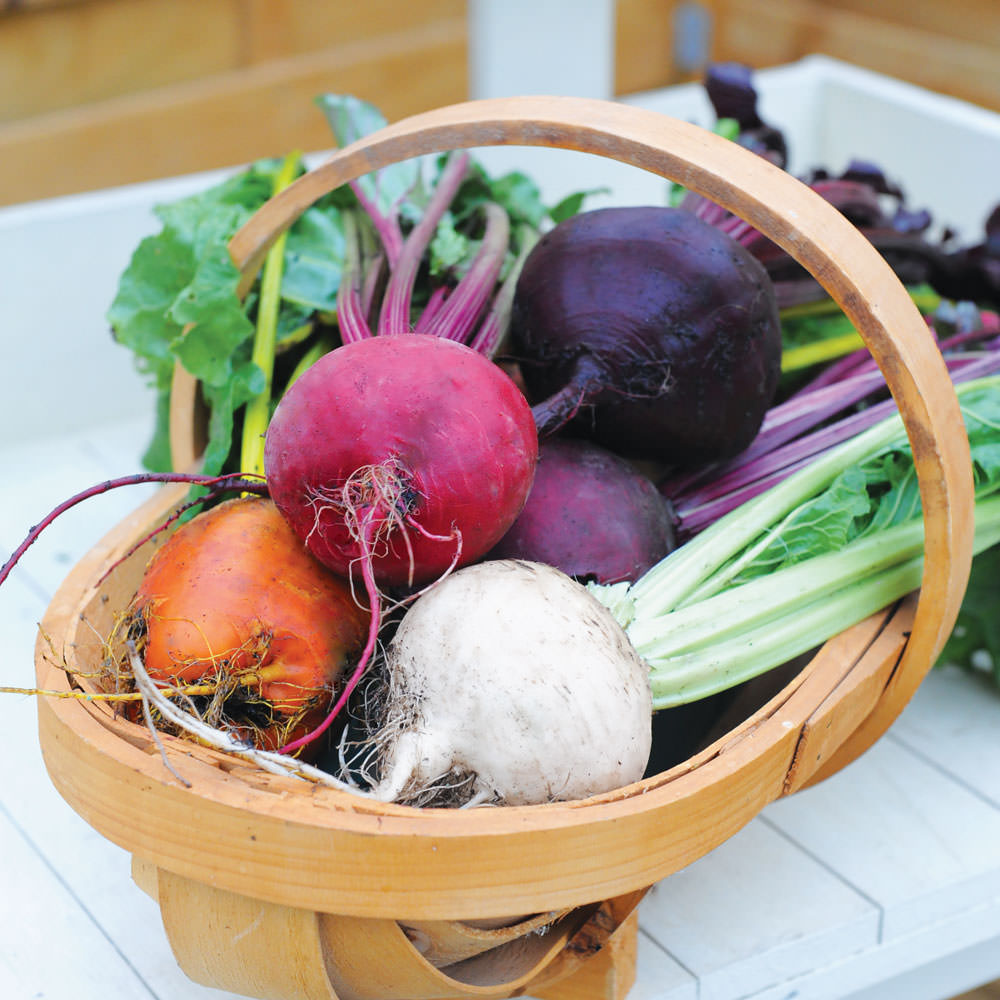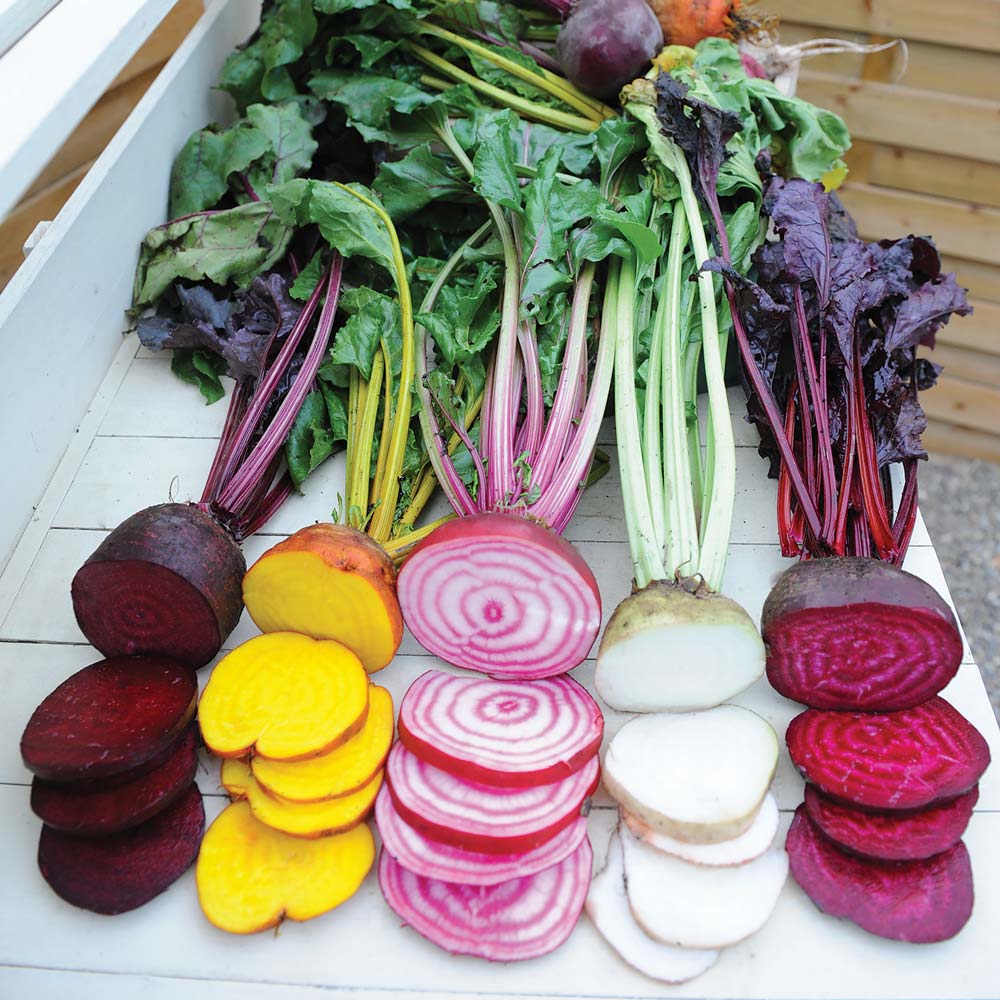 New for 2018
VG18171
RAINBOW Beet Seeds 50-55 days
Can't decide which beet to grow? Rainbow mix gives you a superb blend of beet varieties in 5 different colors: Subeto, a hybrid round, deep red beet with purple tops. Boldor, a golden beet with copper skin and deep green tops. Chioggia, an Italian red beet with candy-striped red and white flesh, pink stems and green leaves. Albina Vereduna, a sweet white beet with green tops and white stems. Bull's Blood Scarletta, candy-striped light and dark pink flesh with deep purple skins and tops. Packet is 3 grams, about 200-250 seeds.
---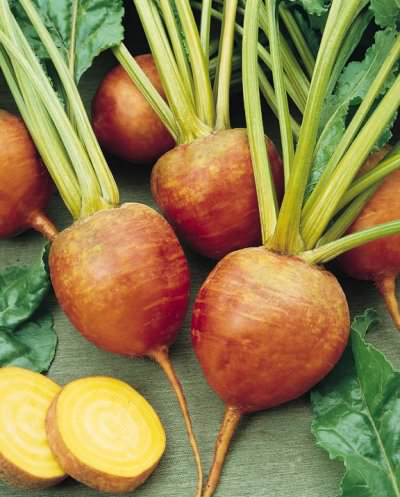 VG11135
TOUCH­STONE GOLD Beet Seeds (OP) 60 days
Organically grown. Outstanding top-shaped beet, extremely sweet and mild. 'Touchstone Gold' does not bleed. Yellow flesh with orange skin. Retains color when cooked. Tops sweet and delicious. Roots more uniform in size with less zoning. Seed is higher in germination compared to other Golden beets.
---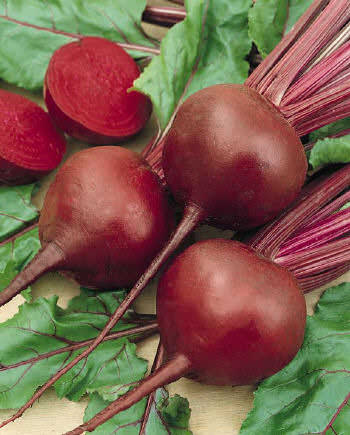 VG00037
RED ACE Beet Seeds (Hyb.) 50 days
Widely considered the best all-around red beet, it is deep red, tender, and sweetly flavored. Grows well under a variety of conditions and is quite vigorous. Maintains high quality even when large. Packet is 3 grams, about 200 seeds.
---
How to Plant and Grow Beet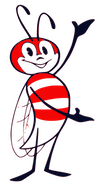 Plant Beet Seeds: Sow beet seeds directly in the garden 1 in. apart. Kept at 55-70°F., germination is in 5-10 days. Thin to 2 in. apart when the plants are about 2 weeks old. Thinned seedlings are edible and nutritious. Roots are at their highest quality when they are between the size of a golf ball and tennis ball.
Grow Beets: Beets are at their best during cool weather. In mild summer climates they may be planted as soon as the soil can be worked in the spring and then right through the summer until about 2 months before the first fall frost. In warmer climates seeds are sown in spring and fall to mature in relatively cool weather. Beets are an excellent source of beta-carotene, vitamin C, iron, and calcium.