Calibrachoa Seeds
a.k.a. Million Bells, Miniature Petunias
Calibrachoa x hybrid
How to plant Calibrachoa seeds
Calibrachoas, also known as million bells and miniature petunias, have been a garden favorite for many years, but until now they have only been available from vegetatively propagated plants. Calibrachoa plants are perennial in zones 9 and 10, and grown as annuals everywhere.
Kabloom Series
Introducing... KABLOOM! The first ever series of seed-grown Calibrachoas exhibit all the winning assets of the hugely popular vegetative varieties. Compact, 8-12 in. tall, self-cleaning plants trail gracefully to 10-14 in. wide. Kabloom Calibrachoas are ideally suited for hanging baskets and containers.
How to Plant and Grow Calibrachoa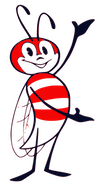 Sow seed in cell packs or flats, press into soil but do not cover. Needs light to germinate. Kept at 70-75° F., germination is in 7-14 days.