Gayfeather Seeds
a.k.a. Blazing Star
Liatris spicata
How to plant Gayfeather seeds
Gayfeather plants launch radiant rockets of fluffy flowers from July to September. Blooms attract countless butterflies, provide long-lasting fresh cut or dried flowers. Hardy perennial, tolerates poor soil, heat, humidity, and severe winter weather.
Floristan Series
Floristan series gayfeather plants burst into bloom, presenting flashy summer flowers much to the delight of butterflies, hummingbirds and gardeners.
How to Plant and Grow Gayfeather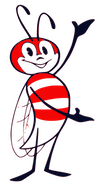 Plant Gayfeather Seeds: Sow seed in cell packs or flats, press into soil, do not cover. Needs light to germinate. Kept at 70° F., germination averages 21-35 days. Transplant 18 in. apart.
Grow Gayfeather: Full sun, Gayfeather plants tolerate drought and poor soil, better performance with regular water and moderately fertile soil. Flowers open from the top of the spike down; are long-lasting cut flowers, fresh or dried. Cut back flower spikes by half to encourage repeat bloom. Late summer flowers can be allowed to mature, will provide winter seed for birds. Divide plants every 3-4 years in spring or fall. Gayfeather flowers attract hummingbirds, bees and butterflies. Plants tolerate heat, humidity, and cold, and are deer resistant.