How to Plant and Grow Scabiosa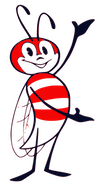 Plant Scabiosa Seeds: Sow scabiosa seed in cell packs or flats, press into soil, do not cover. Needs light to germinate. Kept at 70° F., germination is in 10-20 days. Can direct sow scabiosa seeds into prepared seed beds in groups of 3-4 seeds, spaced 12-18 in. apart. Thin to the strongest plant.
Grow Scabiosa: Full sun, part shade in hottest climates. Moderate to regular water, with good drainage. Flowers attract bees, butterflies, are excellent for cutting. Plants resist deer and rabbits.