How to Plant and Grow Melon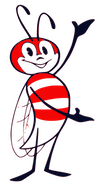 Plant Melon Seeds: Start seeds indoors in 2 in. pots or cell packs 3-4 weeks before the last spring frost or (if you live in a long season area) direct seed into the garden after all danger of frost is past. Kept at 75-90°F., germination is in 5-10 days.Take care not to disturb roots when transplanting. Plant in the hottest part of the garden 2 ft. apart in rows 6-8 ft. apart.
Grow Melon: Use black plastic mulch or drape with floating row cover to give melons the heat they need in marginal growing areas. Cantaloupe melons will slip easily from the vine when ripe. Smelling the blossom end can also provide an important clue. When ripe, Cantaloupe melons will have an appealing fruity fragrance.