How to Plant and Grow Candytuft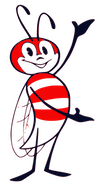 Plant Candytuft Seeds: Sow seeds in cell packs or flats, press into soil but do not cover. Kept at 60° F., germination is in 15-25 days. Transplant 12 in. apart.
Grow Candytuft: Full sun, part shade in hottest climates. Candytuft plants tolerate a wide variety of soils as long as drainage is good. Provide moderate to regular water to establish plants, will tolerate periods of drought once established. To keep plants looking neat and promote further flowering, shear back by one-third to one-half after bloom. Candytuft is excellent in containers with annual flowers. Flowers attract butterflies. Plants are heat, rabbit, and deer resistant.