HELIOPSIS SEEDS
Ox Eye Sunflower, False Sunflower
Heliopsis helianthoides var. scabra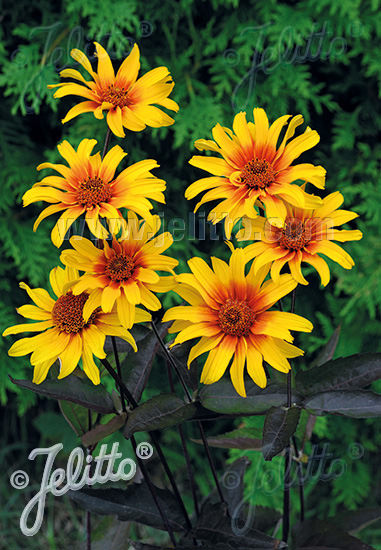 HLP0001
BURNING HEARTS Heliopsis Seeds
Almost black foliage and stems create a striking contrast to the bright yellow, 2-3 in. flowers with glowing red centers. 'Burning Hearts' blooms the first year from seed, adding late season beauty in the garden and as cut flowers from August through October. Plants reach 3 to 4 ft. tall. Winter hardy to zone 3.
---
How to Plant and Grow Heliopsis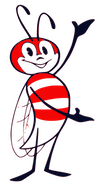 Plant Heliopsis Seeds: Sow heliopsis seed in cell packs or flats, press into soil and cover lightly. Kept at 65 to 70°F., germination averages 21-28 days. Can direct sow heliopsis seeds into prepared seed beds, ⅛ in. deep in groups of 3-4 seeds, spaced 18-24 in. apart. Thin to the strongest seedling.
Grow Heliopsis: Full sun to light shade, likes moderately moist soil, attracts butterflies and other beneficial pollinators. Will thrive in most garden soils, tolerates heavy clay. Heliopsis is deer resistant.