GOLDENROD SEEDS
Solidago canadensis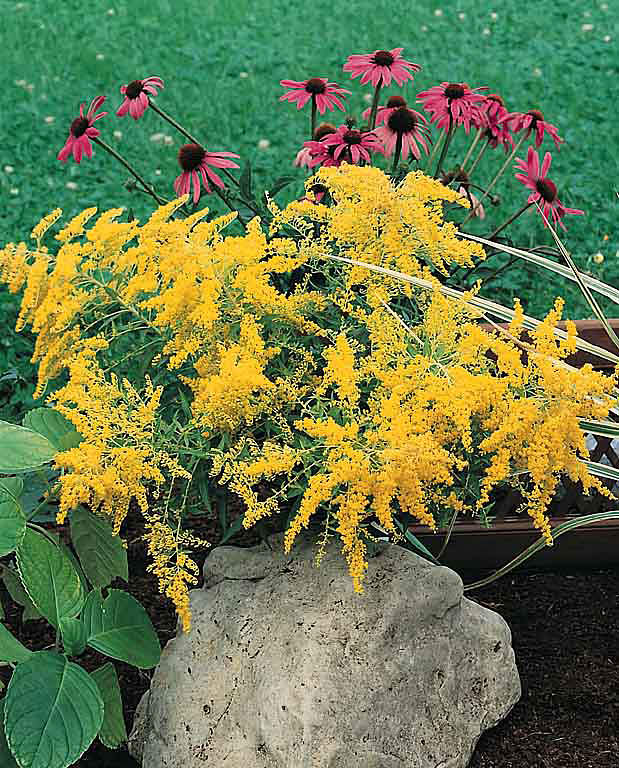 PR00875
GOLDEN BABY Goldenrod
Golden Baby goldenrod is a compact, 2 ft. tall perennial that bears scads of flat-topped clusters of golden-yellow plumes in summer. Goldenrod flowers attract butterflies, are an important source of nectar. Cut goldenrod flowers are non-allergenic. Plants bloom the first year when started early.
Golden Baby goldenrod provides reliable color, plenty of cut flowers, and shows excellent tolerance to both heat and humidity. It is an ideal choice for your borders or containers. A five year trial of goldenrods by the Chicago Botanic Garden proved Golden Baby goldenrod plants to be highly disease resistant. Winter hardy to zone 4.
---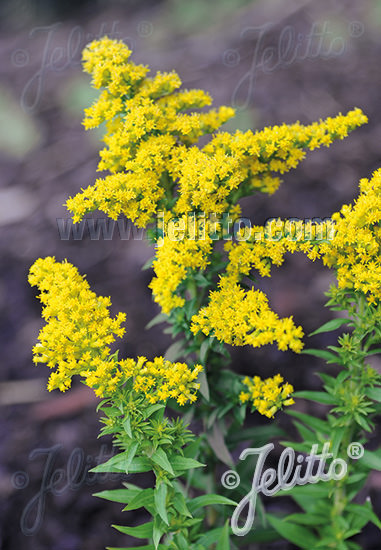 GLD0001
LITTLE MISS SUN­SHINE Goldenrod
Growing to an ultra-compact height of only 12 inches, Little Miss Sunshine will happily make your containers and borders shine with golden-yellow plumes from July through October. These well behaved plants do not spread aggressively like some goldenrods. Reliably blooms the first year when started early. Extremely cold tolerant. Winter hardy to zone 2.
---
How to Plant and Grow Goldenrod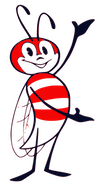 Plant Goldenrod Seeds: Sow goldenrod seeds in cell packs or flats, press into soil and barely cover. Needs light to germinate. Kept at 70°F., germination is in 14-21 days. Transplant goldenrod seedlings into the garden 12-18 in. apart. See starting your seeds indoors under lights for a great method of starting goldenrod seeds.
Grow goldenrod: Full sun, part shade in hottest climates. Non-invasive, a perfect addition to your mixed borders. Plants tolerate some drought, perform better with moderate water. Golden Baby goldenrod is low maintenance, highly resistant to mildew, virtually immune to rust, and rarely bothered by insects. Plants tolerate heat and humidity, and are disease, rabbit, and deer resistant. Pollen is too heavy to become wind borne, it will not induce an allergic reaction. Goldenrod flowers attract bees, butterflies and birds.
Goldenrod cold tolerance: Golden Baby goldenrod is a winter hardy perennial to USDA zone 4, -30 to -25°F.