Cleome Seeds
Aka Spider Flower
Cleome houtteana syn. C. hassleriana
How to plant Cleome seeds
Also known as the Spider Flower, cleome plants are topped with ever-lengthening clusters of 4-8 in. wide, spidery flower heads. Bloom begins in early summer, continues until frost.
Cleomes blend beautifully with perennial flowers. They are doubly striking planted alone in large blocks. Hummingbirds love cleome blossoms. Plants are deer resistant, and will tolerate heat and drought.
Queen Series
Queen series cleome plants grow 4-6 ft. tall. Flower heads measure 6-8 in. across.
Sparkler 2.0 Series
The Sparkler 2.0 series are vigorous, heavy blooming hybrid cleomes. Improved seed germination, brighter, more vivid colors, and a superior branching habit ensure a steady and generous supply of big, bright, spidery flower heads all summer and fall. Uniform, thornless plants grow to 3.5-4 ft. tall and do not need staking.
How to Plant and Grow Cleome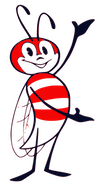 Plant Cleome Seeds: Sow cleome seed in cell packs or flats, press into soil and barely cover. Keep at 75-80°F. during the day, and 10°F. cooler at night. Germination is in 10-21 days. The Queen series cleomes are best sown where they are to grow after all danger of frost ¼ in. deep and 3 in. apart. Thin to 18-24 in. apart.
Grow Cleome: The Sparkler 2.0 series of cleomes do not need to be chilled prior to sowing. The Queen series cleomes will germinate at higher rates if the seed is chilled. Spread seed out evenly on a moist paper towel, fold and put inside a zip-lock bag. Place bag in the refrigerator for 2 weeks. Remove seeds and immediately sow into prepared seed beds. For both series high daytime temperatures followed by cooler nighttime temperatures is extremely beneficial. When seed is sown outdoors temperature swings will occur naturally. Indoors, using a heating pad during the day, and turning the pad off at night is highly effective.