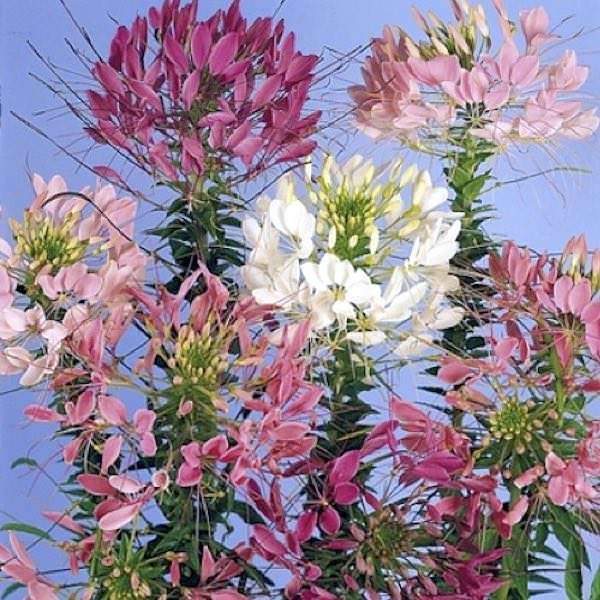 Best Seller
AN00173
Queen Mix
Cleome Seeds
A formula mix of cherry, rose, violet and white flowers held in impressive 6-8 in. flower heads. Hummingbirds love them. Queen Mix cleomes begin to flower in early summer and continue until frost.
Plants grow 4-6 ft. tall (smaller in short-season areas), are deer resistant and will tolerate heat and drought. Queen Mix cleomes are open pollinated - they are the cleomes to grow when you want your plants to self sow.
Growing Queen Mix Cleome Seeds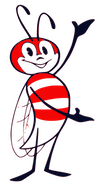 Plant Cleome Seeds: Sow cleome seed in cell packs or flats, press into soil and barely cover. Keep at 75-80°F. during the day, and 10°F. cooler at night. Germination is in 10-21 days. The Queen series cleomes are best sown where they are to grow after all danger of frost ¼ in. deep and 3 in. apart. Thin to 18-24 in. apart.
Grow Cleome: The Sparkler 2.0 series of cleomes do not need to be chilled prior to sowing. The Queen series cleomes will germinate at higher rates if the seed is chilled. Spread seed out evenly on a moist paper towel, fold and put inside a zip-lock bag. Place bag in the refrigerator for 2 weeks. Remove seeds and immediately sow into prepared seed beds. For both series high daytime temperatures followed by cooler nighttime temperatures is extremely beneficial. When seed is sown outdoors temperature swings will occur naturally. Indoors, using a heating pad during the day, and turning the pad off at night is highly effective.
Shipping Information
U.S. Shipping Rates
Free shipping on U.S. orders over $60.00.
Free priority shipping on U.S. orders over $150.00.

Standard U.S. shipping is $5.99.
Priority U.S. shipping is $9.99.
International Shipping Rates
Shipping to Canada is $13.99.
International shipping to all other countries is $15.99.
Satisfaction Guarantee
We guarantee all the seeds we sell for one full year from the date of purchase. If you are unsatisfied with any seeds purchased from Swallowtail Garden Seeds, we will issue a refund. For customers in the U.S., we can send one-time replacements or issue a refund.