OSTEOSPERMUM SEEDS
Cape Marguerite, African Daisy
Osteospermum ecklonis
AKILA SERIES Osteo­spermum Seeds
The newest osteospermum series. In hot summer areas, plants flower during the cooler winter, spring, or fall seasons. In mild summer climates, plants bloom all summer long. Flowers are open all day, and close at night.
Plants in the Akila series are the most compact osteospermums available from seed. The 16-20 in. tall plants are full and dense, with excellent branching. No pinching is required. Akila series osteospermums are superb performers both in containers and the landscape.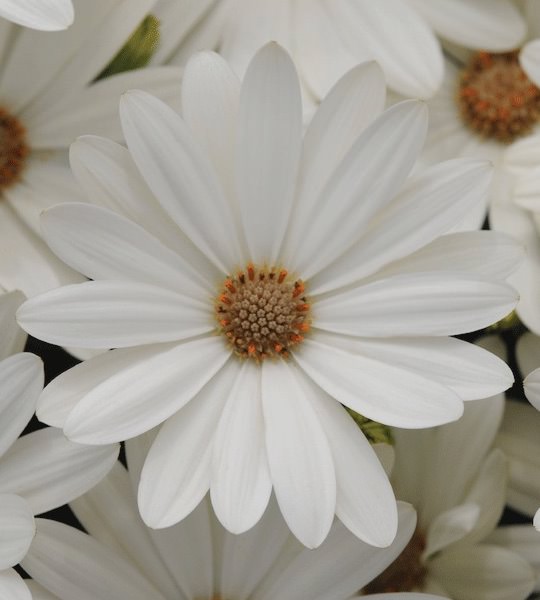 AN14223
AKILA DAISY WHITE Osteo­spermum Seeds
White flowers with yellow centers. The first hybrid Osteospermum of this type. Plants flower earlier and heavier, tolerate heat and drought better, when compared to other osteospermums.
Bloom begins in early spring, and continues well in to the fall. A 2014 All America Selections Winner. A 2015 Fleuroselect Gold Medal winner (Europe's top prize).
---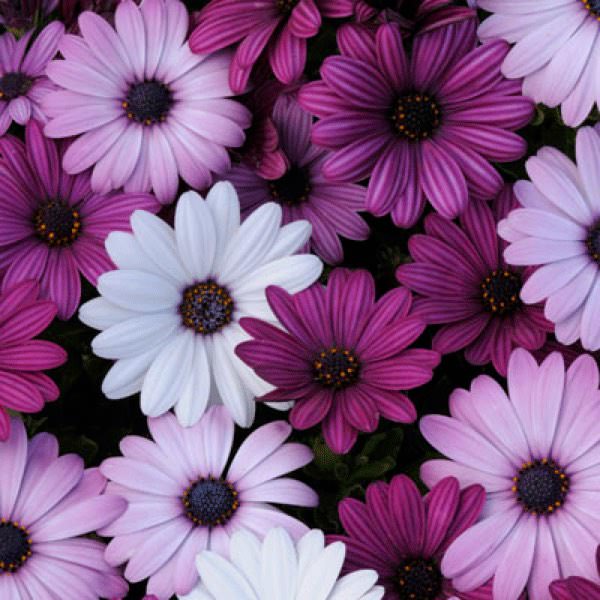 AN00018
AKILA MIX Osteo­spermum Seeds
---
ASTI SERIES Osteo­spermum Seeds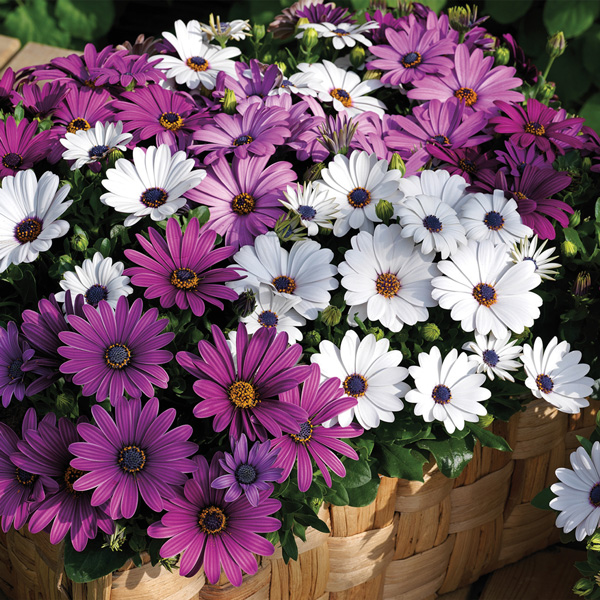 AN10052
ASTI MIX Osteo­spermum Seeds
Blooms in shades of lavender, purple, and white. Asti Mix osteospermums represent a breakthrough in flower breeding. Plants tolerate both extreme heat and light frost. Great rolling waves of elegant, 2-3 in. daisies are produced from early summer and well into fall. Deadheading will assure the flowers keep right on coming.
Asti Mix osteospermums grow as wide as they do tall, up to 20 in. in each direction. Plants are high performers, well adapted to almost any climate. Asti Mix osteospermums are knockout choices for containers or garden beds.
---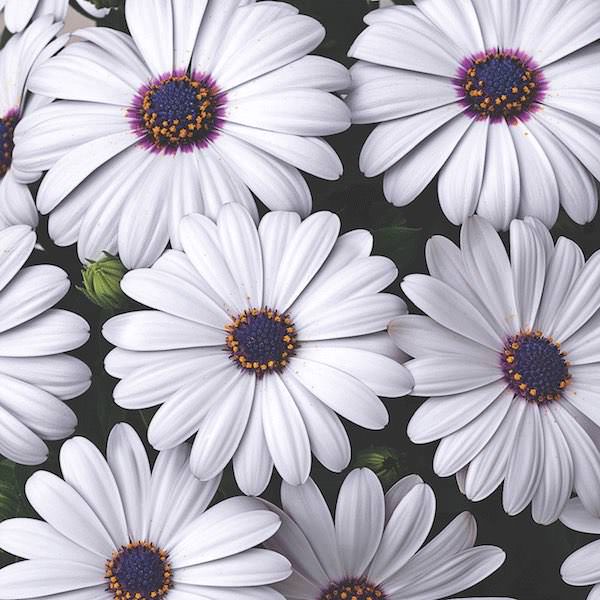 AN09105
ASTI WHITE Osteo­spermum Seeds
Pristine white, 2-3 in. wide flowers with lovely violet eyes. Plants grow up to 20 in. high and wide, tolerate extreme heat and light frost. Bloom begins in early summer and continues into the fall. An All-America Selections Winner.
---
How to Plant and Grow Osteospermum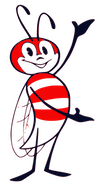 Plant Osteospermum Seeds: Nick osteospermum seed with nail clippers, then sow in cell packs or flats. Press into soil and barely cover. Kept at 70°F., germination is in 10-21 days. Transplant Osteospermum seedlings into the garden 12-16 in. apart after all danger of frost. Seedlings tolerate light frost, can be set out early in the season.
Grow Osteospermum: Full Sun. Flowers stay open during the day, even during cloudy weather. Bloooms attract butterflies. Plants resist heat and drought; tolerate poor soil, when drainage is good.