BREADSEED POPPY SEEDS
Papaver somniferum
Also known as Florist Poppies, plants produce incredibly showy, large single poppies. Flowers are followed by highly ornamental seed pods prized for floral arrangements. Pods are chock-full of tiny blue-gray, brown, or white seeds that are perfect for bread making and baking. Easy to grow, 2-3 ft. tall plants.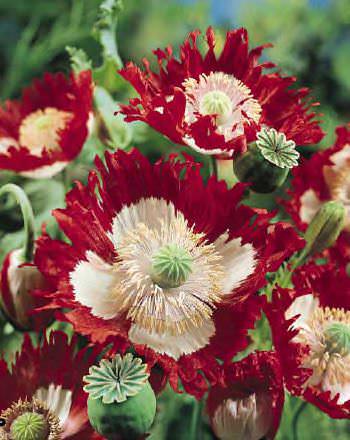 AN00329
DANISH FLAG Breadseed Poppy Seeds
A striking white cross is planted firmly in the center of the crimson flowers and each individual petal is fringed, with lacy edges. A garden show-off guaranteed to attract attention. Packet is ½ gram, about 1,100 seeds.
---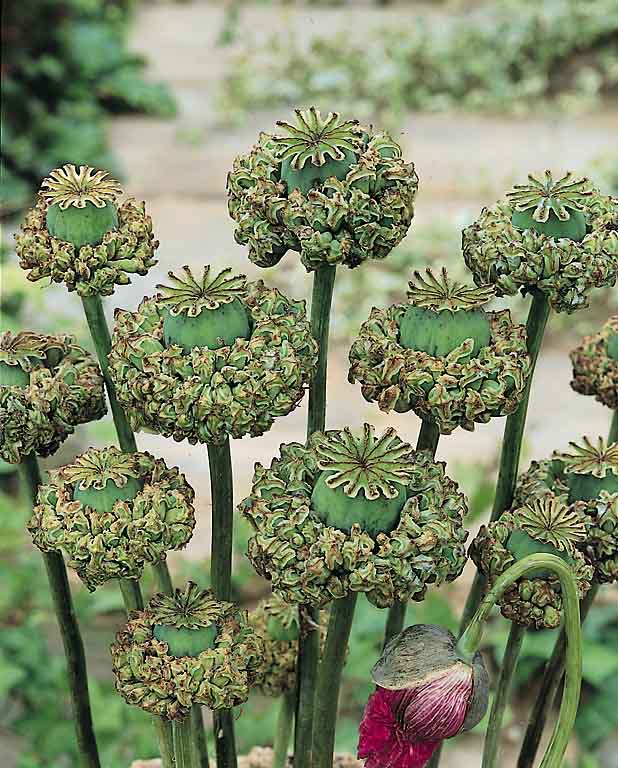 AN00332
HENS AND CHICKS Breadseed Poppy Seeds
Hens and Chicks breadseed poppies produce enormous, extremely showy single flowers over 8 in. across. Bloom color will be red or pink. Poppies give way to large main pods (hens) surrounded by many smaller pods (chicks). The pods are showy and are popular in dried arrangements. Some even spray paint them to add even more interest. Packet is ½ gram, about 1,100 seeds.
---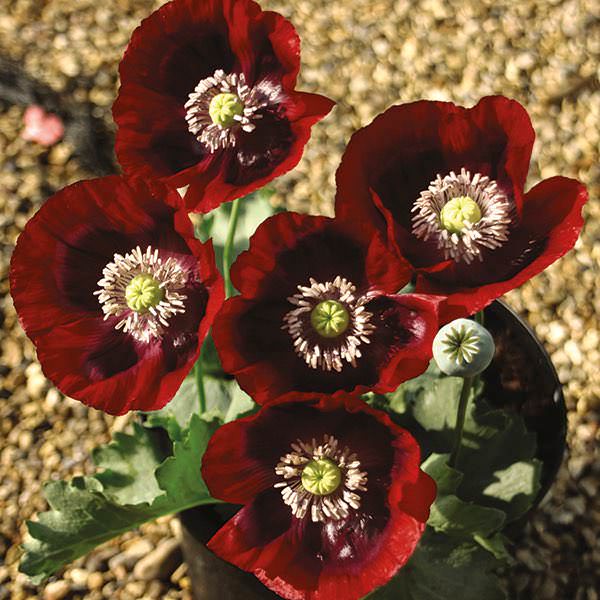 New
PBR0001
CHERRY GLOW Breadseed Poppy Seeds
Giant intense ruby-red flowers on 2-3 ft. tall plants. Large, attractive seed pods develop after bloom and can be used in dried flower arrangements. The edible seeds can be used in baking.
---
How to Plant Poppy Seeds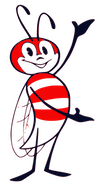 Sow seeds in 2 in. pots or cell packs, press into soil, do not cover. Needs light to germinate. Kept at 65° F., germination is in 14-21 days. Can direct sow, onto ground that has had the top one in. of soil loosened. Rake seed in, press into soil by walking over the area. Thin to 12 in. apart.