Artichoke Seeds
a.k.a. Globe Artichoke
Cynara cardunculus var. scolymus
How to plant Artichoke seeds
Artichokes are perennial plants with ferny foliage and large flower buds in the first year when started early. These flower buds are the artichokes you cook and eat. If the buds are allowed to open they become huge, showy, purple thistle-like flowers that are excellent for cutting. Perennial to zones 7-10, they are started early and treated as an annual everywhere else. Where adapted they will remain productive for 4-5 years.
How to Plant and Grow Artichoke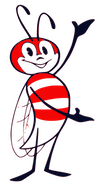 For really big, heavy-flowering plants, start seed indoors in 4 in. containers, 5-6 weeks before the last spring frost. Plant only your best seedlings into the garden 3 ft. apart. Kept at 70-80°F., germination is in 8-12 days. About 20% of the seedlings will be of low vigor and should be discarded. In zones 7 and above, artichoke plants may be started from late spring through late summer, for large, productive plants the following season.