Begonia Seeds
a.k.a. Wax, Tuberous, & Hybrid Begonias
Begonia boliviensis, B. hybrida, B. semperflorens, B. tuberosa, B. tuberhybrida, B. x Benariensis
How to plant Begonia seeds
Ameri­Hybrid Series
Begonia tuberhybrida
Amerihybrid begonias are an excellent asset to shady and partially shaded gardens. Enormous, ruffled double blossoms reach up to 8 inches in diameter, blooming from late spring to fall. Sturdy, upright plants branch freely, growing 14-20 in. tall and 10-12 in. wide, with lush, emerald green leaves.
Sun Dancer Series
Begonia tuberhybrida
Sun Dancer begonias cover themselves with large, 2-5 in. double blooms from spring to fall. Dense, 10-12 in. tall plants have deep green leaves and branching stems that cascade up to 16 in. long; a perfect choice for quickly filling hanging baskets and window boxes with abundant color.
On Top Series
Begonia tuberhybrida
On Top begonias are known for an exceptionally long and heavy bloom period. Well-branched, mounded 10-12 in., heat tolerant plants hold a multitude of 2-5 in., double and semi-double flowers well above their foliage from spring to fall. On Top begonias thrive in partial shade in hanging baskets, patio containers, and garden beds.
Illumin­ation Series
Begonia tuberhybrida
Illumination tuberous begonias cascade; they are best begonia series to grow in hanging baskets and are the showiest tuberous begonias we have seen! Flowers are large, semi-double and fully double. Plants are heat tolerant, and easy to grow in filtered shade, with moist soil.
How to Plant and Grow Begonia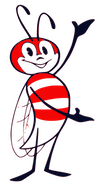 Sow begonia seeds in cell packs or flats, press into soil but do not cover. Light aids germination. Kept at 80°F., germination is in 14-60 days. Bottom-heat will improve results and is recommended. Transplant into the garden 10 to 17 in. apart.