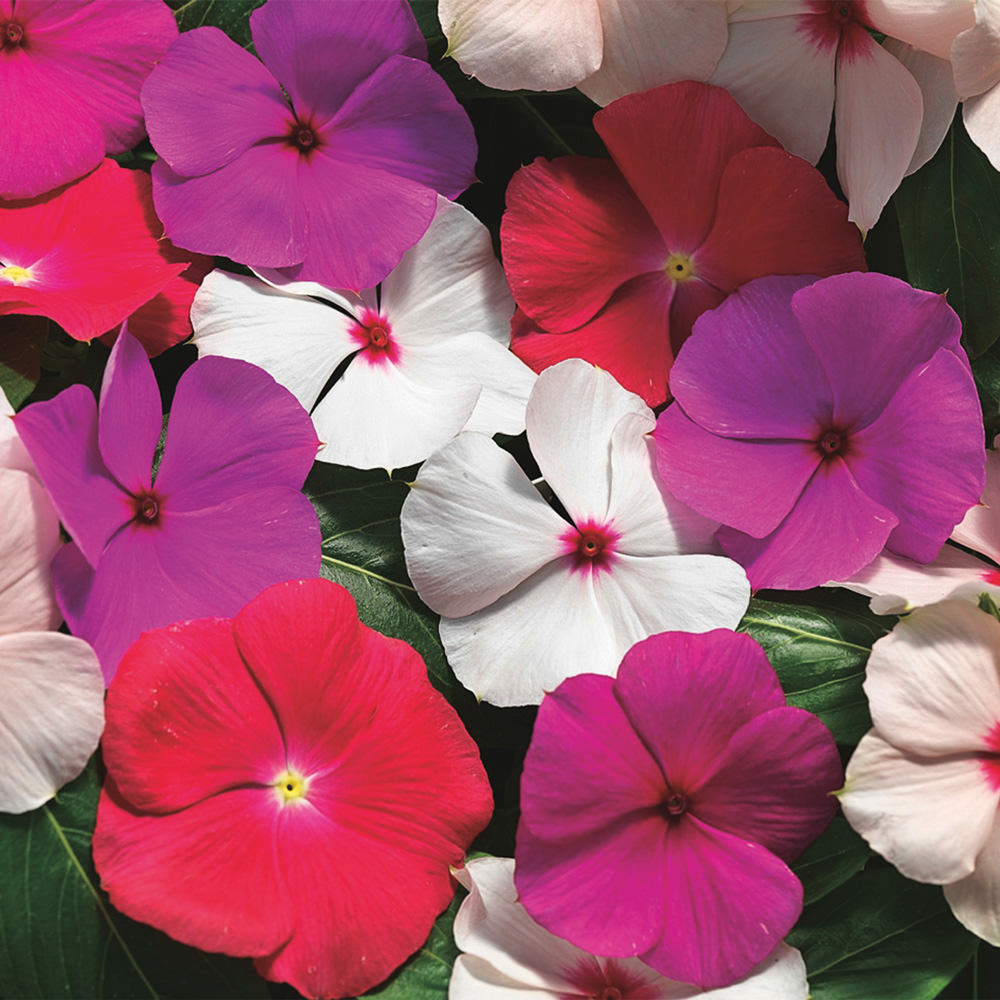 Best Seller
AN17512
Cora Cascade Mix
Vinca Seeds
A formula mix of all the Cora Cascade series colors. Plants grow 6-8 in. high with dense, shiny deep green foliage, and spread to an impressive 32-36 in. across. Flowers bloom in vivid, bold colors over a lengthy season, often lasting until frost.
Making huge strides in disease resistance, the Cora Cascade series has the ability to endure and thrive in the presence of the 'sudden death' (aerial Phytophthora) that can strike vincas in hot, humid climates. Exceptional performance in Texas heat has convinced the Dallas Arboretum to add Cora Cascade vincas to the "Flameproof" Plants list.
Growing Cora Cascade Mix Vinca Seeds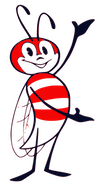 Plant Cora Cascade Vinca Seeds: Sow Vinca seed indoors 10-12 weeks before your last frost. Starting your seeds later is fine. Use individual cells or flats. Press into soil and lightly cover. Vinca seeds need darkness to germinate. Cover flat with newspaper or place inside black plastic trash bag. Keep out of direct sun. Kept at 75-80°F., germination is in 10-21 days. After seeds germinate provide strong direct light. When plants have 3-4 true leaves transplant into 2-3 in. containers. Place Cora Cascade Vinca seedlings into the garden 18-24 in. apart when soil and air temperatures are consistently above 65°F.
Grow Cora Cascade Vinca: Direct sowing Vinca seeds is not recommended. Give plants full sun. In southwest desert climates and the hottest regions of the deep south, afternoon shade is preferred. Vinca plants grow best in well-drained soil with average to low fertility. and tolerate drought, and high heat. In hot, humid climates 'Cora,' and 'Solar' vincas perform best. Flowers drop cleanly, no deadheading needed. Vinca plants are deer and rabbit resistant. Vinca flowers attract butterflies.
Shipping Information
U.S. Shipping Rates
Free shipping on U.S. orders over $60.00.
Free priority shipping on U.S. orders over $125.00.

Standard U.S. shipping is $5.99.
Priority U.S. shipping is $9.99.
International Shipping Rates
Shipping to Canada is $9.99.
International shipping to all other countries is $14.99.
Satisfaction Guarantee
We guarantee all the seeds we sell for one full year from the date of purchase. If you are unsatisfied with any seeds purchased from Swallowtail Garden Seeds, we will issue a refund. For customers in the U.S., we can send one-time replacement packets or issue a refund.