ARTEMISIA SEEDS
White Mugwort
Artemisia lactiflora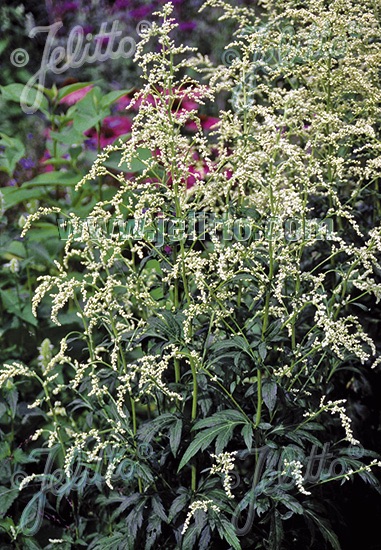 PR06202
WHITE MUG­WORT Artemisia Seeds
Sensational creamy-white flowers on dramatic 1-2 ft. long, plume-like panicles. Bloom is in late summer, the flower heads remain attractive well into the fall. White mugwort's flowers are excellent for cutting. Blooms contribute interest and contrast in fresh, or dried arrangements. Unlike other Artemisia, white mugwort grows best in soil which does not dry out. Plants grow 4-5 ft. tall, are evergreen in milder zones. Winter hardy to zone 4.
---
How to Plant and Grow White Mugwort Artemisia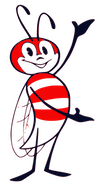 Plant White Mugwort Artemisia Seeds: Sow seed in cell packs or 2 in. pots, press into soil but do not cover. Needs light to germinate. Kept at 60-65°F., germination is in 30-60 days. Transplant into the garden 2-3 ft. apart.
Grow White Mugwort Artemisia: Full or part sun. Unlike other Artemisia, white mugwort prefers rich, moist, even wet soils with good drainage. Develops a shrubby habit, is not invasive. In full sun with moderate to little water, plants average 4 ft. or less tall. Provided sun and ample moisture, plants can reach 6 ft. or more tall.
Dip freshly cut stems into boiling water for long-lasting cut flowers. For dried flowers, hang stems in a location with good air circulation. Blooms attract butterflies. Cut back plants by half to control size. Artemisia is deer and rabbit resistant.