BELL PEPPER SEEDS
Capsicum annuum
Bell peppers are handsome plants that contribute variety and interest to the vegetable garden. Crunchy, juicy texture, and mild, sweet flavor makes bell peppers delicious eaten raw in salads and sandwiches. You can also stuff and bake bell peppers, toss onto pizzas, and add to stir fries. Well-shaped plants make attractive, temporary hedges and are excellent in containers.
VG00339
ORANGE KING Bell Pepper (OP) 90 days
Deep tangerine orange when ripe, Orange King's 3½ to 4 in. lobed peppers have a rich, sweet flavor and thick, crunchy texture that are equally suited to eat raw, stuffed, sautéed, or grilled. Plants grow 24 to 36 in. tall.
---
VG00133
BIG BERTHA Bell Pepper 72 days
Giant, four lobed, deep green fruits measure up to 8 in. long, and 4 in. wide. A widely adapted, proven performer that is great for salads, freezing or stuffing. Highly recommended.
---
VG12999
RED BULL Bell Pepper 62 days
Strong, disease resistant plants with especially leafy canopies produce good cover for their high yields of large, four-lobed crunchy bells with thick walls. Can be harvested when green, or wait until they're red for a sweeter flavor.
---
VG01142
CAJUN BELLE Bell Pepper 60 days
Delightfully sweet with a touch of spicy heat. Cajun Belle is a consistent taste test winner. Vigorous, disease resistant 2 ft. tall plants loaded with fruit; green, scarlet and deep red, 3 in. bells (at different stages of ripening) provide showy color to rival your favorite flowers. A proven performer for patio pots or garden. A 2010 All America Selections Winner.
---
VG00138
YOLO WONDER Bell Pepper (OP) 75 days
Blocky, 4 in. bells with thick, juicy flesh. They mature to a beautiful, bright red. Dense foliage protects the fruit against sun scald. Vigorous growth to 2 ft. tall.
---
VG00345
CALIFORNIA WONDER Bell Pepper (OP) 75 days
Organically grown. A 1928 introduction, California Wonder has the largest fruit of any open-pollinated bell pepper, maturing to 5 in. long and nearly as wide. Thick-walled and juicy, with a large cavity perfect for stuffing. Harvest when green, or wait until ripened to crimson red for a sweeter flavor. Sturdy, disease-resistant plants grow 28 to 30 in. tall, thriving in a wide range of climates. Packet is ¼ gram, about 40 seeds.
---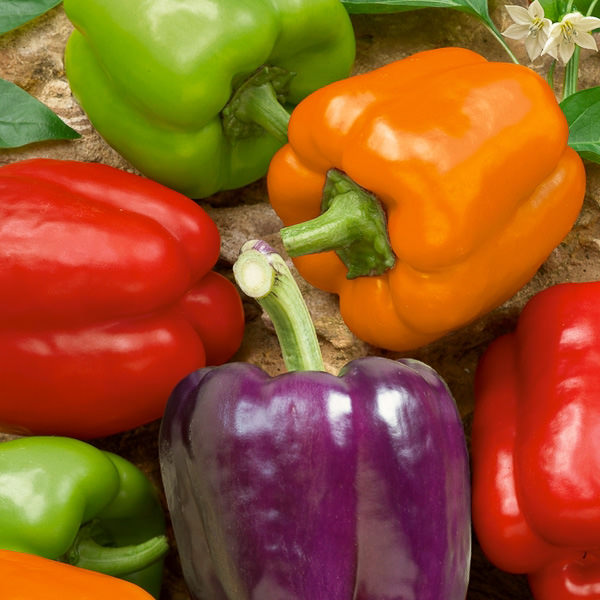 VG05400
LYNN'S HYBRID MIX Bell Pepper 65-70 days
A formula mix of large, tasty and colorful bell peppers in shades of red, yellow, lilac, green, orange and brown on disease resistant, easy to grow plants.
---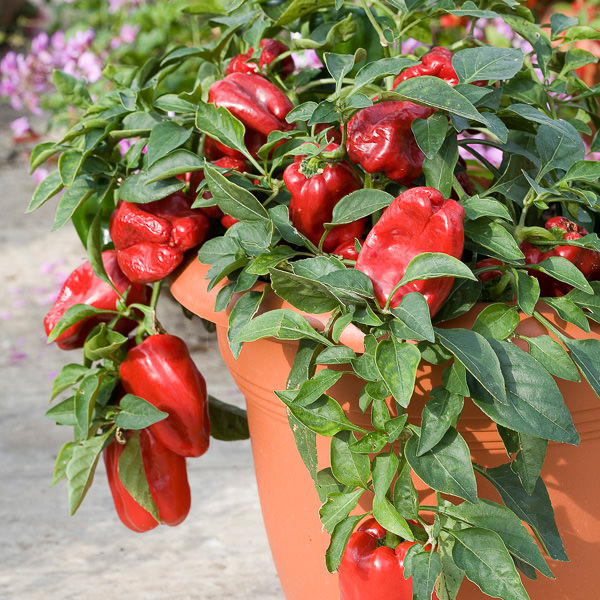 VG09091
REDSKIN PATIO Bell Pepper 80 days to red
Very early fruiting, heavy bearing, compact, dwarf, 12-16 in. tall plants produce large, 4-5 in. bells that ripen from green to red. A great performer in patio containers or the vegetable garden.
Customer Recommendation: Philip in Alabama, who grows all of his veggies in containers, says: "Redskin is my absolute favorite pepper."
---
VG01110
BIG RED Bell Pepper (OP) 75 days
3-4 lobed, large, blocky bells, ripen from green to red. Very sweet, with thick flesh. Perfect for salads or stuffing.
---
VG09073
RED KNIGHT Bell Pepper 66 days
Deep Red 4.5 in. fruits are early, with a delicious sweet, fruity flavor. The 2 ft. tall plants are disease resistant and widely adapted.
---
VG07222
CHOCOLATE BEAUTY HYBRID Bell Pepper 85 days
Gourmet quality, sweet and delicious bells, mature from green to a rich, chocolate color.
---
Back to Top
How to Plant Bell Pepper Seeds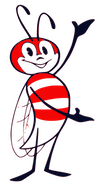 Start indoors in cell packs or flats, 8 weeks before the last anticipated frost. At 70-90°F., germination is in 8-25 days. When the soil has warmed to at least 60°F., transplant into the garden 18-24 in. apart.