EGGPLANT SEEDS
Solanum melongena
Eggplants are beautiful, 1.5-3 ft. bushes with 1-2 in. violet flowers and showy purple, lavender, green or white fruit. Superb in containers. Start seeds indoors about 2 months before the soil warms in your area. Plant 2-3 ft. apart. Begin harvesting when fruits are about half their full size.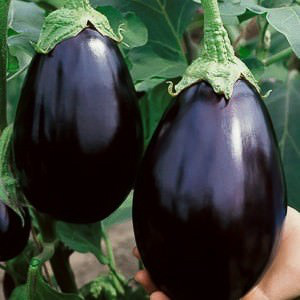 VG09028
BLACK BEAUTY Eggplant Seeds (OP) 80 days
Bushy, spreading, 24-30 in. tall plants with 4-6 in. oval, purple-skinned fruits. High quality with a fine flavor. Yields well even in the north over a long season. Packet is 250 seeds.
---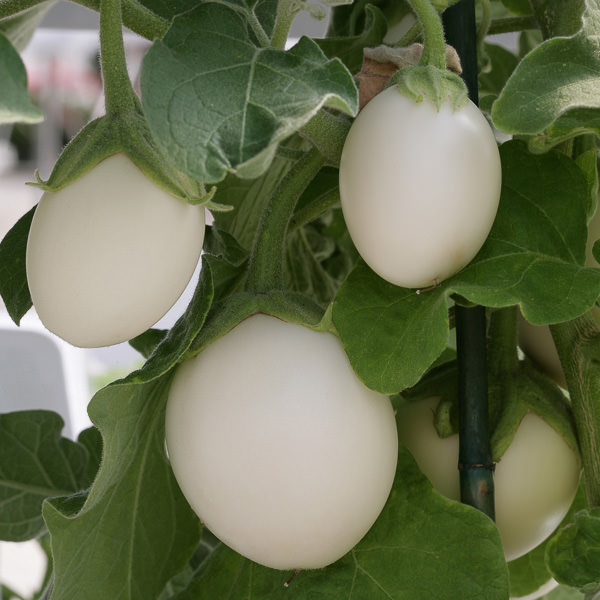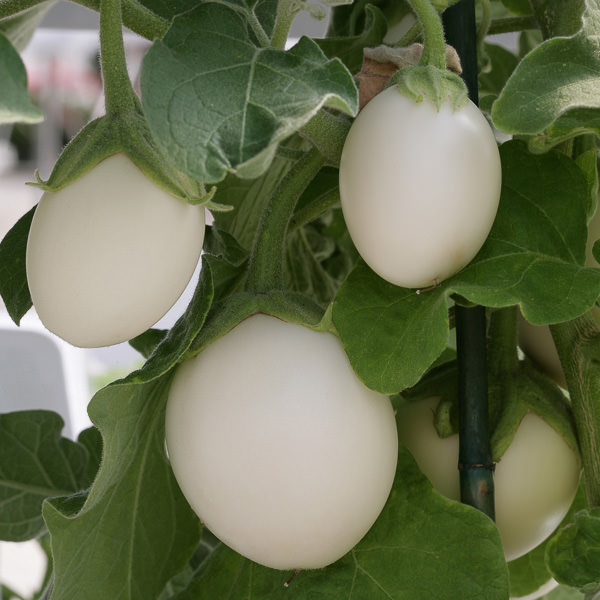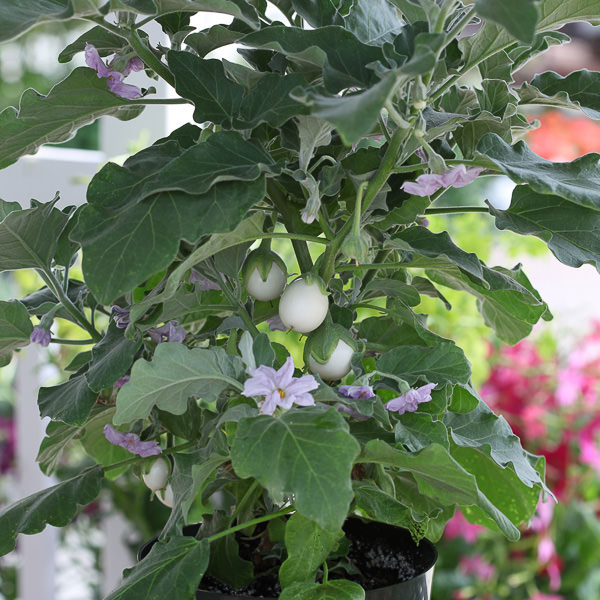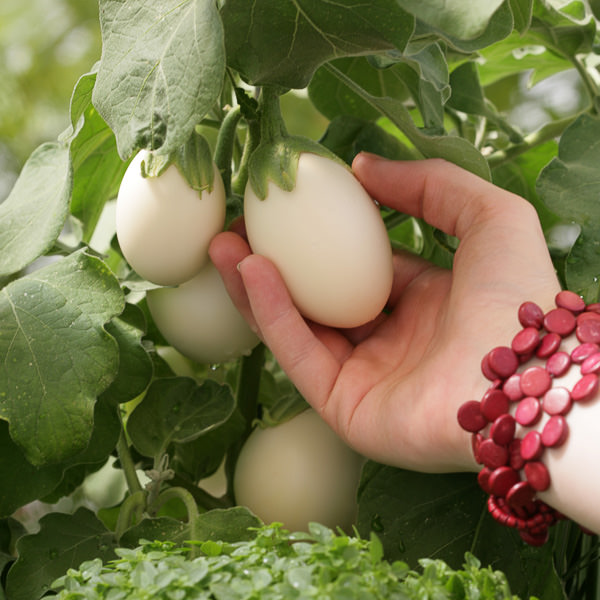 VG09040
IVORY PATIO Eggplant Seeds
Forms compact, well-branched 18-24 in. tall plants which freely produce delicious, beautiful, white oval 3-5 in. fruits. An outstanding performer in containers or the garden.
---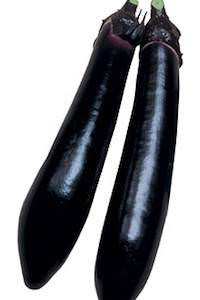 VG09801
JAPAN­ESE MILLION­AIRE Eggplant Seeds 70 days
Sweet and mild, brilliant black slender fruits are nearly seedless and will grow to 8 in. or more long. The fabulous flavor of Japanese Millionaire make them the perfect eggplant to stir-fry.
---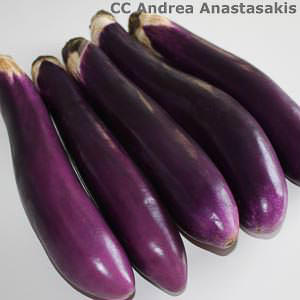 VG00352
LONG PURPLE Eggplant Seeds (OP) 80 days
Organically grown. Long Purple is a prolific Italian heirloom eggplant from the 1870s, with especially tender skin, few seeds and long, slender shape. Best harvested when fruits are 8 to 10 in. long.
---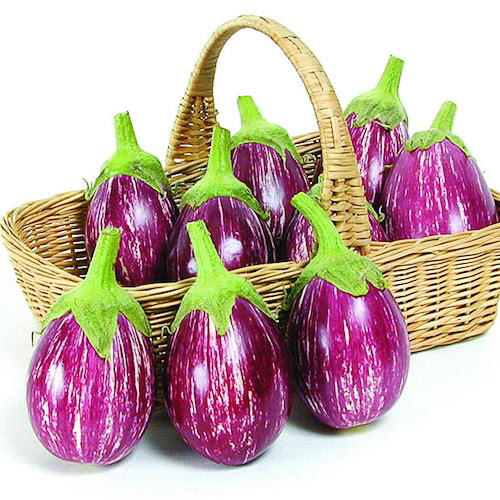 VG09035
CALLIOPE Eggplant Seeds
Oval, purple and cream-streaked, 3-4 in. bitter-free fruits. The 2-3 ft. plants are extremely productive, even in Northern climates.
---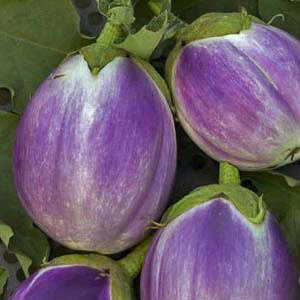 VG00351
ROSA BIANCA Eggplant Seeds (OP) 75 to 80 days
Organically grown. Four to six in. truly egg-shaped fruits have a delicate, mild flavor and are beautifully airbrushed in rosy purple with white accents. Great for Italian and Mediterranean recipes.
Sorry, out of stock
---
How to Plant Eggplant Seeds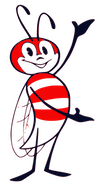 Sow eggplant seed in cell packs or flats 8 weeks prior to planting out in the garden. Kept between 80-90°F., germination is in 7-14 days. Will not germinate in cool soil. Transplant into the garden 18-24 in. apart.