PUMPKIN SEEDS
Cucurbita pepo, C. maxima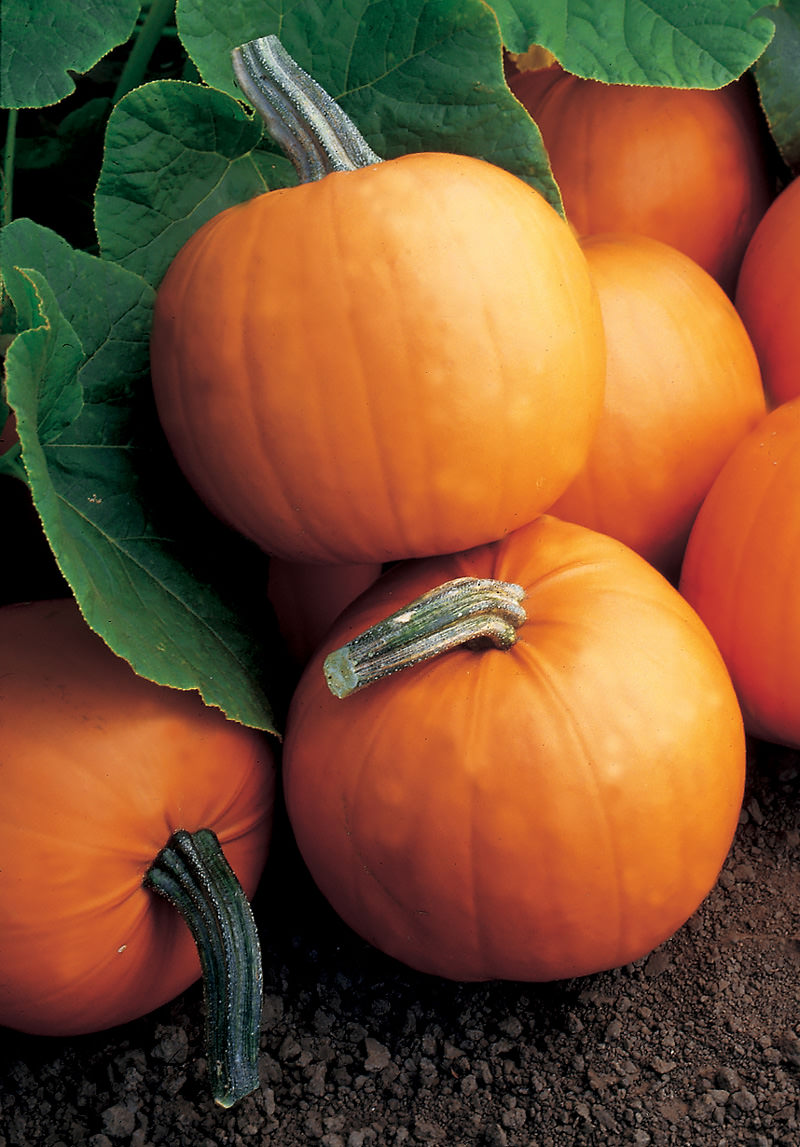 New for 2018
VG18153
ORANGE SMOOTHIE Pumpkin Seeds (OP) 95 days, Cucurbita pepo
Dark orange, smooth, non-ribbed, 6 to 9 pound fruit with long handles are perfect for carving or painting. Use the sweet flesh for pumpkin pies. Semi-determinate vines take less space in your garden. An All-America Selections Winner.
---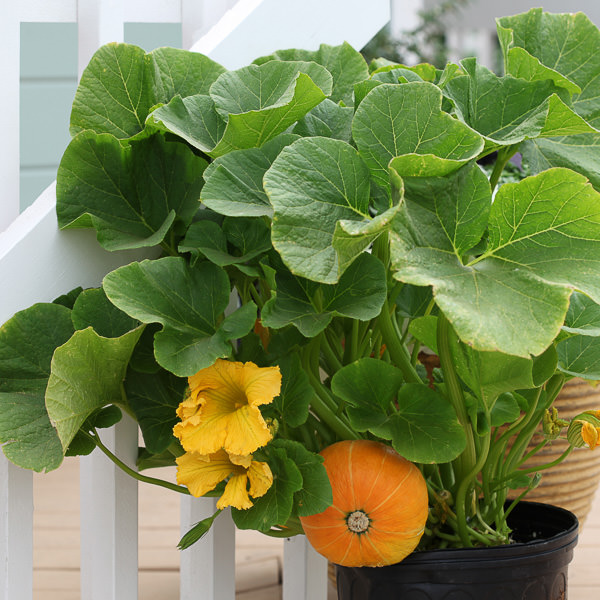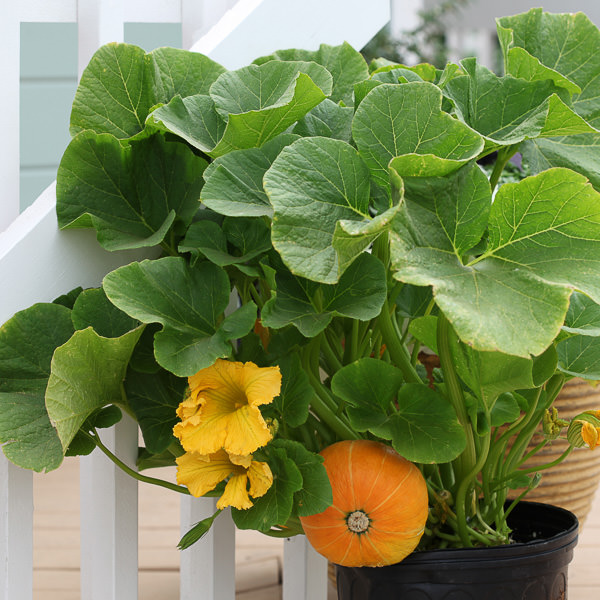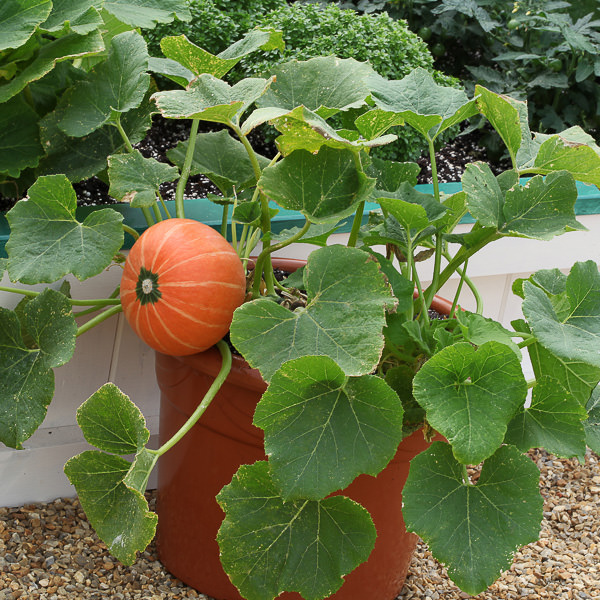 VG09213
WINDSOR HYBRID PATIO Pumpkin Seeds 85-90 days, Cucurbita pepo
Miniature, deep orange pumpkins reach 4-5 in. across and are arranged on the stems of upright growing 2 ft. tall plants. The fruit is great for decorating and makes a wonderful pumpkin pie.
---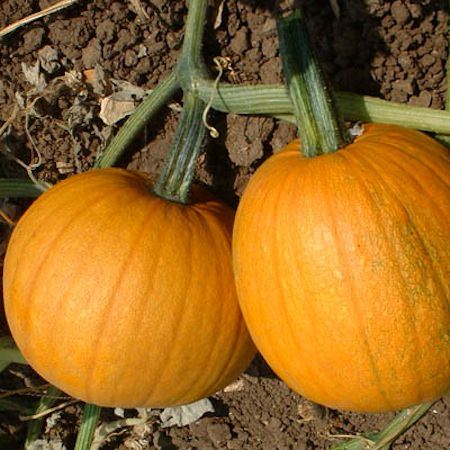 VG09211
SMALL SUGAR Pumpkin Seeds (OP) 90-100 days, Cucurbita pepo
Organically grown. The classic pie pumpkin, Small sugar features 6-8 pound, somewhat ribbed bright orange fruits, with stringless sweet, dry flesh with just the right consistency for top quality cooking. Can be stored for months until ready for use.
---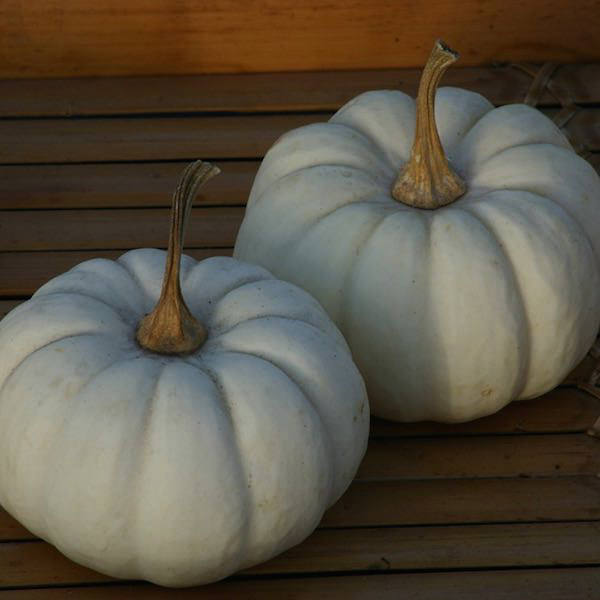 VG09214
BABY BOO Pumpkin Seeds (OP) 90-95 days, Cucurbita pepo
Baby Boo is just perfect for adding cuteness and creativity to your holiday display. These tiny white pumpkins are about the size of a tennis ball, slightly flat and scalloped, with a shapely curved stem. Their tasty edible flesh is most flavorful when the fruit has matured to a creamy yellow; harvest early to keep them white.
---
VG00171
DILL'S ATLANTIC GIANT Pumpkin Seeds (OP) 120 days, Cucurbita maxima
Capable of growing to 800 or more pounds, most of the largest pumpkins in the world come from this seed. 50 and 100 pounders are common, and with fertile soil, ample irrigation, wide spacing, and thinning to 1 fruit per plant, many home gardeners have grown 200-300 pounders. From Howard Dill of Nova Scotia.
---
How to Plant and Grow Pumpkin Seeds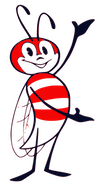 Plant Pumpkin Seeds: Direct sow after all danger of frost 9 in. apart in rows 6-8 ft. apart. Kept at 75-85°F., germination is in 5-10 days. Thin to 3-4 ft. apart. Can be started peat pots or cell packs 3-4 weeks before the last frost.
Grow Pumpkin: Pinch the vine tips once several fruits have formed to control vine size and encourage larger fruit. Fruits are harvested once the vine dies.