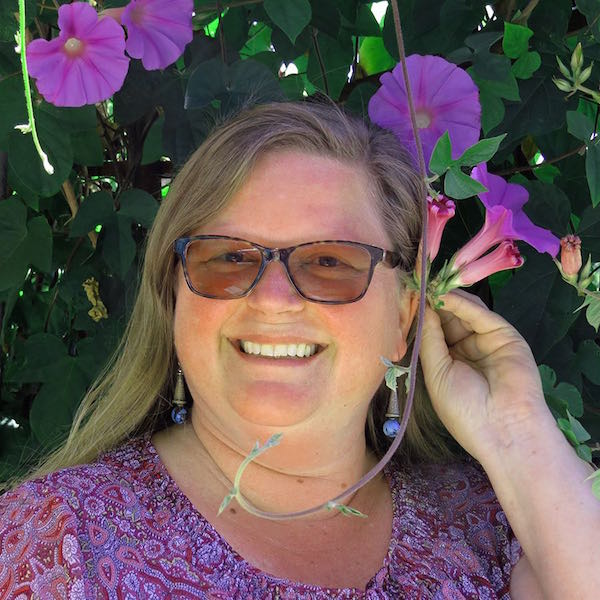 Mary
My fascination with plants began as early as I can remember, stemming from my two grandmothers: one a botanist who focused her studies on California wildflowers, and the other a lifelong vegetable gardener in the challenging New England climate. My parents nurtured my botanical interests by planting huge vegetable gardens and always encouraging my curiosity.
My husband and I share a 1/4 acre back yard where we grow way too many veggies every year (mostly tomatoes, cucumbers, and spicy peppers). We've tucked fruit trees in here and there, and flowers definitely have their place (all over the place); salvia, sunflowers, cosmos,zinnias, dahlias, and many fairly rambunctious hardy annuals (some of my absolute favorites: borage, nasturtiums, and love-in-the mist).
Besides digging in the dirt, I also love cooking (especially Mexican food), reading (mostly novels and mysteries, but I have been known to spend an hour in the dictionary), canning (especially salsa),the wild northern California coast, cats, and traveling to new and familiar places. Fun fact about me: I have an identical twin sister who is also a plant nerd.