URSINIA SEEDS
Ursinia anethoides
AN14370
URSINIA Seeds
Fast-growing, bushy, 12-15 in. tall South African annual with feathery foliage and masses of long-lasting, gazania-like orange flowers that close at night and on cloudy days. Bloom is in summer and fall. Ursinia plants tolerate heat and need little water. Combines beautifully with Blue Lights blue pimpernel. Packet is 1 gram, about 600 seeds.
How to Plant Ursinia Seeds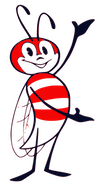 Sow ursinia seed in 2 in. pots or cell packs. Press into soil and barely cover. Kept at 70°F., germination averages 14-21 days. Transplant into the garden 8-12 in. apart after all danger of frost.