DINOSAUR FOOD SEEDS
Giant Rhubarb, Giant Gunnera
Gunnera manicata
PR00821
DINOSAUR FOOD
A magnificent big, bold perennial to 8 ft. tall. The enormous leaves grow 4-8 ft. across. Grown well Dinosaur Food is the ultimate accent plant. Children and adults love to be photographed in front of Dinosaur Food plants.
Where winters are mild, leaves last more than 1 year. In cooler climates leaves will die-back to the roots in winter. Dinosaur Food is not a plant to grow in hot or dry climates. Dinosaur Food requires constantly moist, boggy soil, high humidity, and mild summer weather. Plants thrive next to streams or pools.
The ultimate conversation piece for experienced plant collectors. Winter hardy to zone 7. Dinosaur Food grows beautifully with Joe-pye weed.
---
How to Plant Dinosaur Food Seeds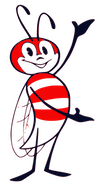 Sow dinosaur food seeds in 2 in. pots or cell packs, press into soil, lightly cover. Kept at 75-80°F., germination is irregular over 30 to 90 days. Using bottom-heat and a humidity dome is highly recommended.