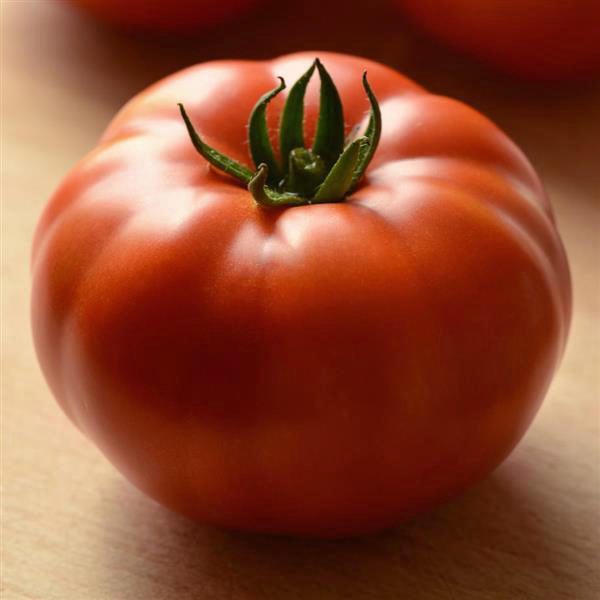 VG20017
Heir­loom Mar­riage Genuwine
Hybrid Tomato Seeds
(Hybrid) 70-75 days
Two adored heirloom tomatoes, Brandywine and Costoluto Genovese, have recently tied the knot, resulting in a spectacular new tomato. Genuwine inherits the luscious heirloom flavors of its parent varieties, and exhibits the benefits of the increased vigor, earlier, larger harvests, and improved disease resistance that comes with hybridization. The 10-12 ounce, slightly flattened, round fruits are uniform in size and blemish free. Indeterminate plants reach 5-6 ft. tall, 3-4 ft. wide.
Growing Heir­loom Mar­riage Genuwine Hybrid Tomato Seeds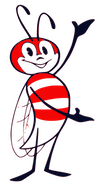 Sow seed in cell packs or flats, press into soil and lightly cover. Kept at 75-90°F., germination is in 8-15 days. Transplant into the garden 2-4 ft. apart after all danger of frost.
Hybrid tomatoes often grow too large for the typical 3 foot tomato cage. We have found the following staking method provides sufficient support for these vigorous plants. Begin by tying each plant to one 6 foot stake. Then create a 2 foot square with 4 more stakes around each plant. Wrap garden twine around the stakes at 6 inch intervals up the square, adding more rows of twine as your plants get taller.
Shipping Information
U.S. Shipping Rates
Free shipping on U.S. orders over $60.00.
Free priority shipping on U.S. orders over $150.00.

Standard U.S. shipping is $5.99.
Priority U.S. shipping is $9.99.
International Shipping Rates
Shipping to Canada is $13.99.
International shipping to all other countries is $15.99.
Satisfaction Guarantee
We guarantee all the seeds we sell for one full year from the date of purchase. If you are unsatisfied with any seeds purchased from Swallowtail Garden Seeds, we will issue a refund. For customers in the U.S., we can send one-time replacements or issue a refund.