How to Plant and Grow Calendula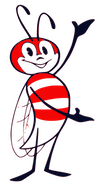 Plant Calendulas Seeds: Sow Calendula seeds in cell packs, press into soil and lightly cover. Kept at 70° F., germination averages 7-14 days. Can direct sow into prepared seed beds after all danger of frost ¼ in. deep, 6 seeds per foot. Thin seedlings to 8-12 in. apart. Calendula plants withstand light frosts.
Grow Calendulas: Full sun, part shade in hot climates. Moderate water, almost any soil with good drainage. Flowers are long-lasting cut, attract bees and butterflies. Best performance in mild weather, grow fall-spring in mild winter areas. Calendulas are frost tolerant and deer resistant.