BRACHYCOME SEEDS
Brachyscome, Swan River Daisy
Brachycome iberidifolia syn. Brachyscome iberidifolia
AN01176
LITTLE MISSY Brachycome Seeds
Neat and compact 10 in. lace-leafed mounds are blanketed in lilac-blue, 1 in. daisies with yellow eyes surrounded by a white halo. Little Missy is a carefree and water-wise hardy annual that blooms throughout the summer and into the fall. A great choice for edging a sunny pathway, filling patio planters, or tucking into the front of borders.
---
AN01174
BLUE SPLEN­DOUR Brachycome Seeds
Bushy plants with finely divided, ferny foliage are covered in bright blue flowers with yellow or black centers. Grows to 12 in. tall. A summer and fall flowering annual.
---
How to Plant and Grow Brachycome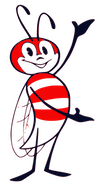 Plant Brachycome Seeds: Sow seed in cell packs or flats, press into soil and barely cover. Kept at 70°F., germination is in 10 to 21 days. Transplant into the garden 12 in. apart after all danger of frost.
Grow Brachycome: Shear plants back after each bloom cycle to promote further flowering. 'Brachyscome' is the genus name botanist Henri Cassini published in 1816. Cassini later realized he had made an error in the Latin; he misspelled the name. Cassini resubmitted the name as "Brachycome."