SWEET PEPPER SEEDS
Capsicum annuum
Sweet peppers have an incredibly sweet flavor that lends itself to frying, roasting, or adding to your favorite pasta dish. Eat sweet peppers raw in salads; many varieties are outstanding pickled. Handsome plants are at home in a sunny vegetable garden; also great for container vegetable gardening.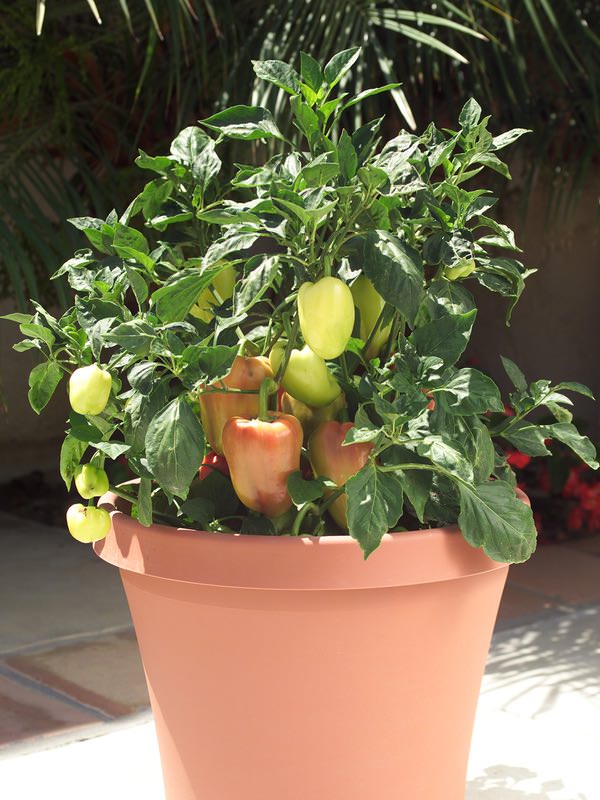 VG01153
GYPSY HYBRID Sweet Pepper Seeds 60 days
Each plant can produce 45 or more deliciously sweet, 3-5 in. long peppers. Fruit matures from light yellow, to orange and red. Widely adapted and easy to grow; the plants are highly disease resistant, and will thrive in hot or cool summer areas. An All America Selections Winner.
---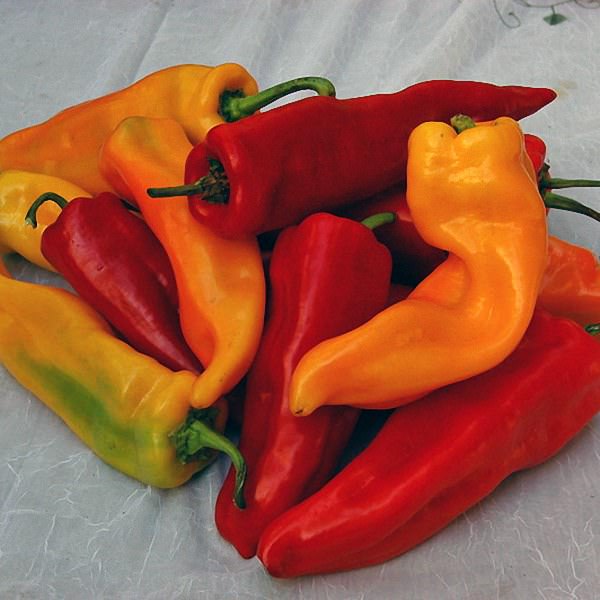 VG01154
SWEET SUNSET ITAL­IAN MIX Sweet Pepper Seeds
Organically grown. A vibrantly colored and richly sweet flavored Italian pepper blend, perfect for slicing up in salads and frying. Vigorous 24 in. plants produce heavily over a long season.
---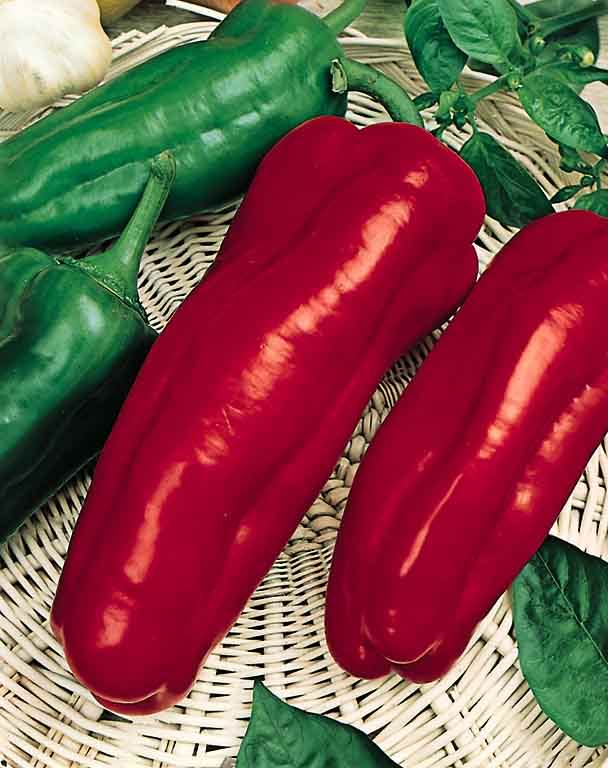 VG00166
GIANT MARCONI Sweet Pepper Seeds 62 days
The large (to 8 in. long), elongated, tapering peppers mature from green to red. They are quite beautiful, and their flavor is beyond compare. Use in salads, fajitas, or omelets.
---
VG01175
PURPLE MARCONI Sweet Pepper Seeds (OP) 80-90 days
A new, beautiful, mild, sweet, tapered, purple Italian pepper which grows to 6 or more in. long. Wonderful fresh or fried, Purple Marconi contributes great taste, and color, to summer salads. Heavy yielding.
---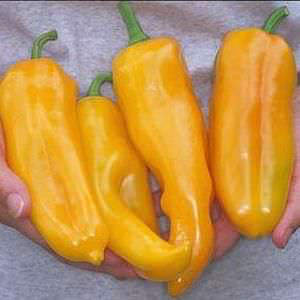 VG01176
GOLDEN MARCONI Sweet Pepper Seeds (OP) 90 days
Produces sweet, delicious, golden-yellow, Italian peppers which can grow to 10 or more in. long. They are outstanding eaten fresh or fried. Adds wonderful flavor, and color to salads, particularly when combined with Purple Marconi. Extremely productive plants.
---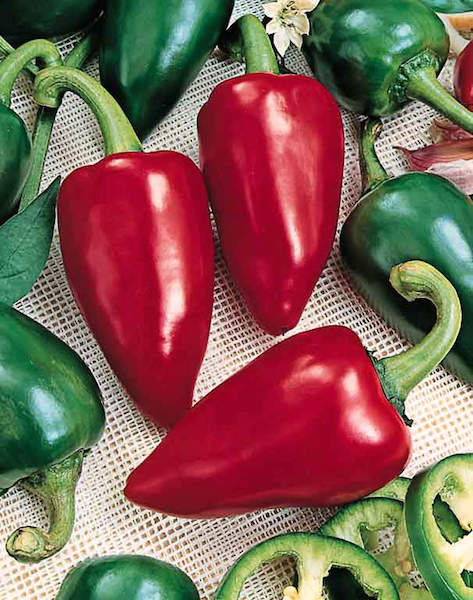 VG00169
LIP­STICK Sweet Pepper Seeds (OP) 73 days
Organically grown. This shiny red, top-shaped fruit is among the very best of sweet peppers. It delivers an intensely sweet flavor many people prefer to bell peppers. Great for salads, baking, roasting or freezing. High yielding and early maturing, even in cool summer areas.
---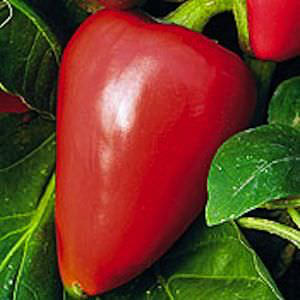 VG01695
PIMENTO Sweet Pepper Seeds (OP) 75 days
Shiny, red, top-shaped fruits are extremely sweet.
---
Back to Top
How to Plant Sweet Pepper Seeds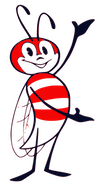 Sow sweet pepper seeds indoors in cell packs or flats, 8 weeks before the last anticipated frost. At 70-90°F., germination is in 8-25 days. When the soil has warmed to at least 60°F., transplant into the garden 18-24 in. apart.