ANCHUSA SEEDS
Italian Bugloss or Italian Alkanet
Anchusa azurea
Anchusa plants produce intense gentian-blue flowers Bloom is in spring, summer and into fall. Flowers are edible, and make a striking garnish.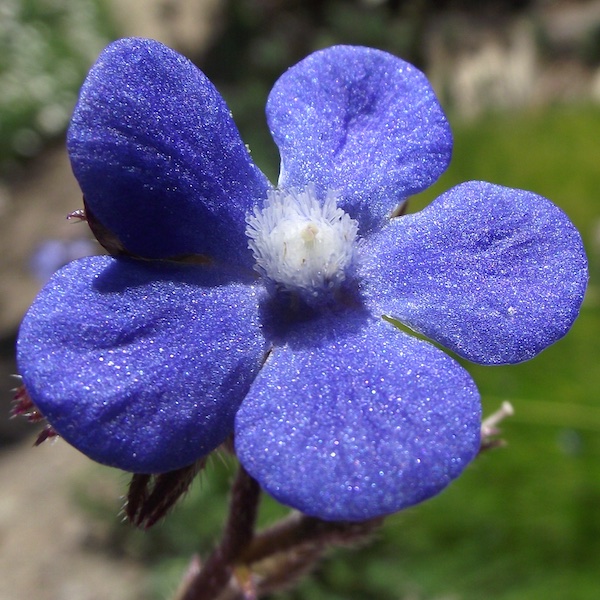 PR06200
DROPMORE Anchusa
Dropmore anchusa was introduced prior to 1905 and continues to be popular today. Plants grow 4-5′ tall, produce deep blue, late spring, summer and fall flowers. Staked plants give the best appearance, a small tomato cage works perfectly. Winter hardy to zone 3.
How to Plant Anchusa Seeds
Sow Anchusa seeds in cell packs or flats, press into soil and barely cover. Light aids germination. Kept at 70°F., germination is in 21-28 days. Can direct sow into prepared seed beds, in groups of 3-4 seeds, spaced 16-24″ apart. Thin to strongest plant. See Starting Your Seeds for more information.
Growing Anchusa: Full sun. Anchusa plants tolerate heat, poor soil, and drought. Does not like high humidity. Grow Anchusa lean; give moderate water and little fertilizer. Plants will be more compact and heavier blooming. After flowering, cut Anchusa plants back to 4-6″ tall. This promotes full, repeat bloom in September. Anchusa flowers attract bees and butterflies; they are favorites of Swallowtails. Plants are rabbit and deer resistant.