ANGEL'S TRUMPET SEEDS
Datura metel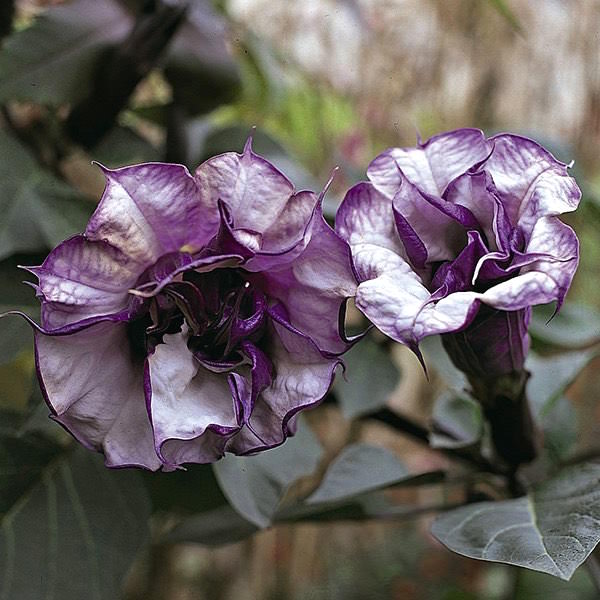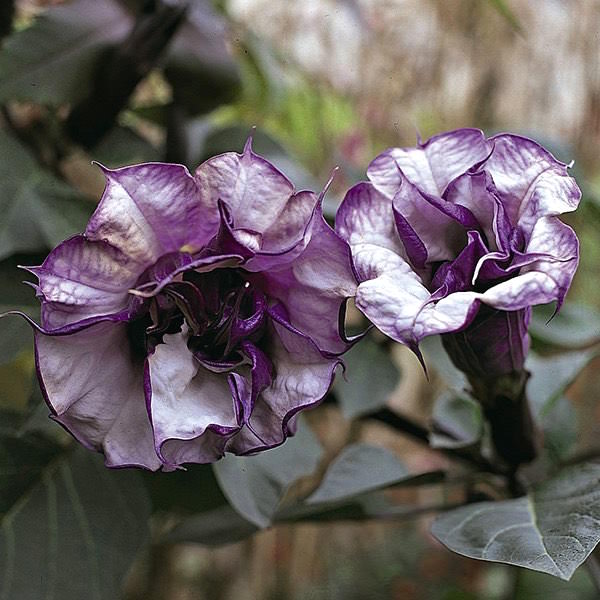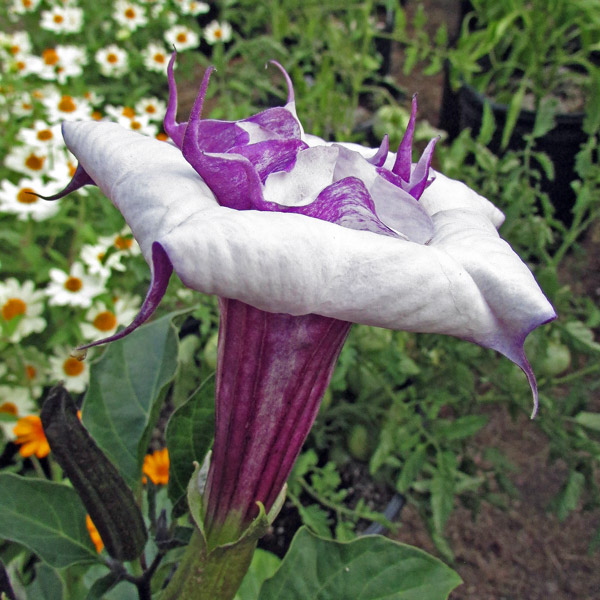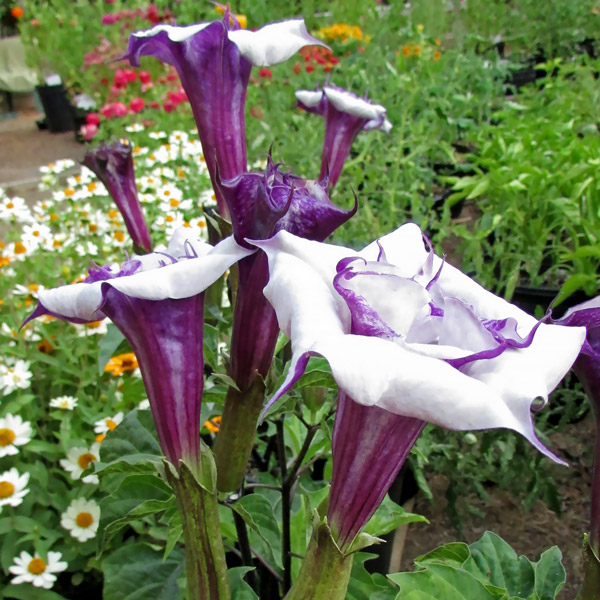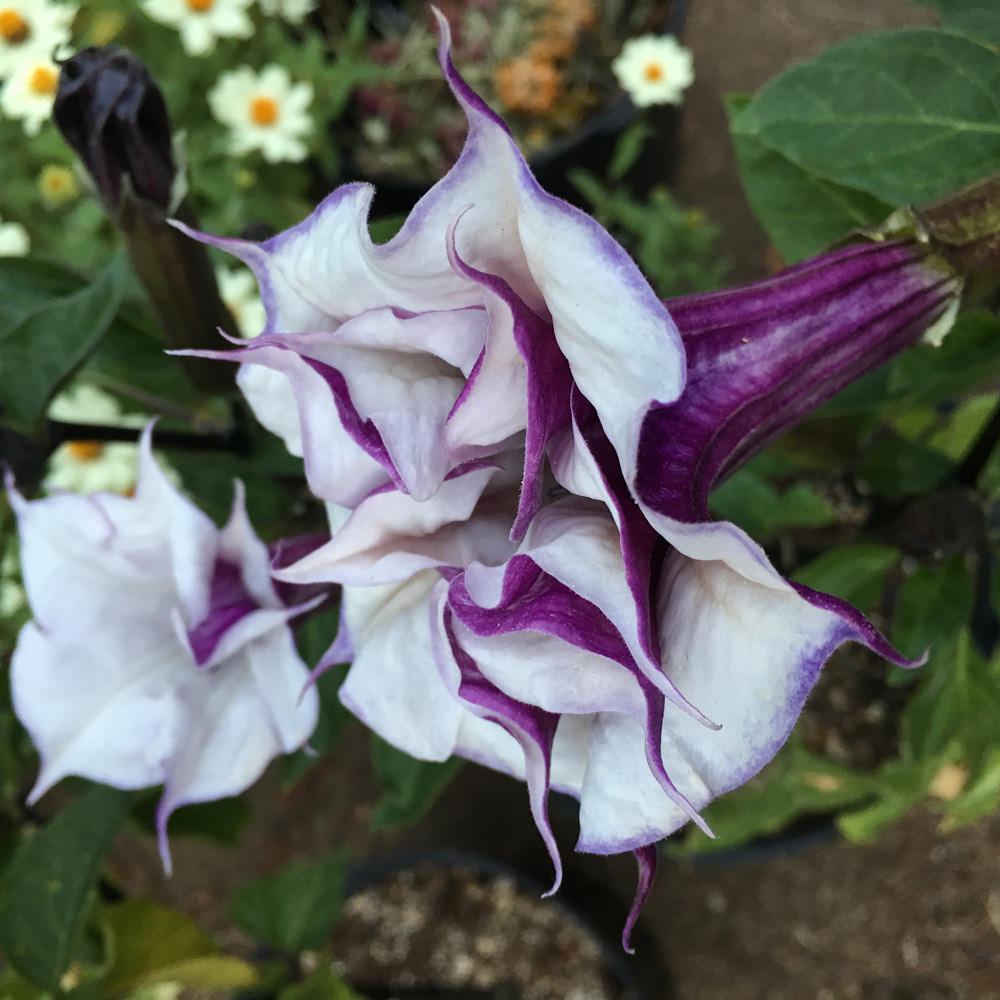 AN09052
BLACKCURRANT SWIRL Angel's Trumpet Seeds Datura metel 'Fastuosa'
Spectacular, fragrant, enormous upward facing 5-6 in. double and triple ruffled flowers swirled in rich purple and lavender.
Well-branched plants with striking black stems can reach up to 5 ft. tall in areas with warm nights. In cooler areas plants top out at about 2 ft. tall. Flowers from midsummer until frost.
How to Plant and Grow Angel's Trumpet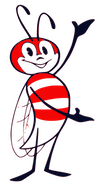 Plant Angel's Trumpet Seeds: Soak seed for 24 hours in lukewarm water, prior to sowing. Sow in cell packs or flats, press into soil and barely cover. Needs light to germinate. Kept at 60-70° F., germination is in 21-60 days. Transplant into 3 in. containers when seedlings large enough to handle. When rooted, place into the garden 4 ft. apart.
Grow Angel's Trumpet: Full or part sun. Tolerates average water, almost any soil with good drainage. Best performance in rich soil with ample water. Huge, showy, sweetly fragrant flowers attract bees, butterflies and spectacular moths. Thorny seed pods develop after bloom, are excellent for cutting. Can be wintered over in a frost-free location; give some light and a bare minimum of water. All parts of plants are toxic; they easily resist deer and rabbits.