DUSTY MILLER SEEDS
Jacobaea maritima syn. Senecio cineraria
New for 2017
AN17088
NEW LOOK Dusty Miller
Large silvery-white leaves are deeply lobed and moderately fuzzy. Plants grow 9-12 in. tall in cooler climates, up to 18 in. tall in areas with a long and warm growing season. The foliage of New Look dusty miller is popular as a filler in cut-flower bouquets.
100 pelleted seeds - $1.99
Qty:
---
AN02028
SILVERDUST Dusty Miller
Forms neat 12 in. mounding plants with attractive, finely cut, silvery-white foliage. Excellent for front of borders or in containers. Beautiful when mass planted. Silverdust Dusty Miller provides interesting contrast to green leaf bedding plants. Packet is ⅛ gram, about 250 seeds.
---
How to Plant Dusty Miller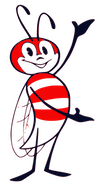 How to Sow Dusty Miller: Sow dusty miller seed in cell packs or flats. Press into soil, do not cover. Needs light to germinate. Kept at 75°F., germination is in 10-21 days. Transplant seedlings into the garden 8-12 in. apart.
How to Grow Dusty Miller: Silverdust Dusty Miller needs full sun and good drainage. The easy to grow plants tolerate both heat and drought, and are deer resistant.