FLANDERS POPPY SEEDS
Caucasian Scarlet Poppy
Papaver commutatum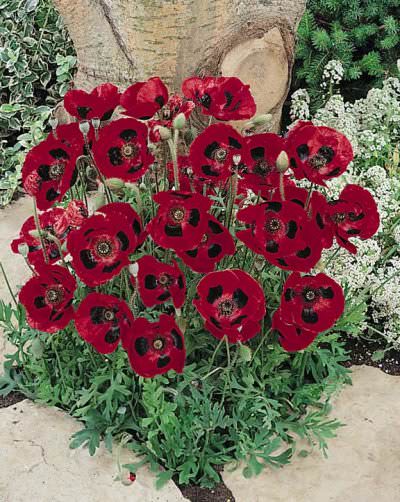 AN00320
LADY BIRD Flan­ders Poppy Seeds
Lady Bird flanders poppies grow to 18 in. tall. Plants produce a profusion of fire engine red, showy spring flowers. A prominent black blotch marks the base of each flower petal. Packet is ½ gram, about 3,000 seeds.
Sorry, out of stock
How to Plant Flanders Poppy Seeds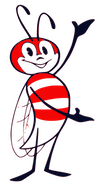 Sow seeds in 2 in. pots or cell packs, press into soil but do not cover. Needs light to germinate. Kept at 65° F., germination is in 14-21 days. Can direct sow, onto ground that has had the top 1 in. of soil loosened. Rake seed in, press into soil by walking over the area. Thin to 12 in. apart.