IRESINE SEEDS
Bloodleaf
Iresine herbstii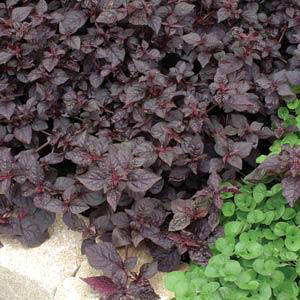 AN05091
PURPLE LADY Iresine Seeds
Beautiful, dark-purple to burgundy leaves on 6-8 in. high, 3-4 ft. wide plants. Use Purple Lady iresine as a brilliant temporary ground cover or accent plant for your garden; it is equally lovely in patio containers or hanging baskets, where plants will cascade gracefully. Grow Purple Lady Iresine in part shade with coleus, and impatiens.
How to Plant and Grow Purple Lady Iresine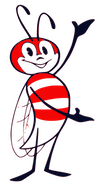 Plant Purple Lady Iresine Seeds: Sow iresine seed in cell packs or flats, press into soil and barely cover. Light aids germination. Kept at 72-77° F., germination is in 5-20 days. Transplant into the garden 12-18 in. apart after all danger of frost.
Grow Purple Lady Iresine: Grow in part sun, will tolerate light shade. Best purple color with some sun, leaves turn bronze-green in low-light conditions. Plants do not require pinching. Provide regular moisture, allow soil to dry slightly between waterings.