PANSY SEEDS
Viola x wittrockiana
Pansies can't be beat for bringing cool season color to flower beds and pots. Start indoors in winter for planting out in earliest spring. In zones 6 and above pansy seeds can be started in summer, planted out in fall.
HEAT ELITE SERIES Pansy Seeds
Heat Elite Series pansies are large flowered, short stemmed, and early blooming. Plants are compact growing with excellent branching. Heat Elite pansies are highly resistant to stretching, plants maintain their shape and bloom freely throughout the season, even in extremes of hot or cold weather, or when light levels are less than ideal.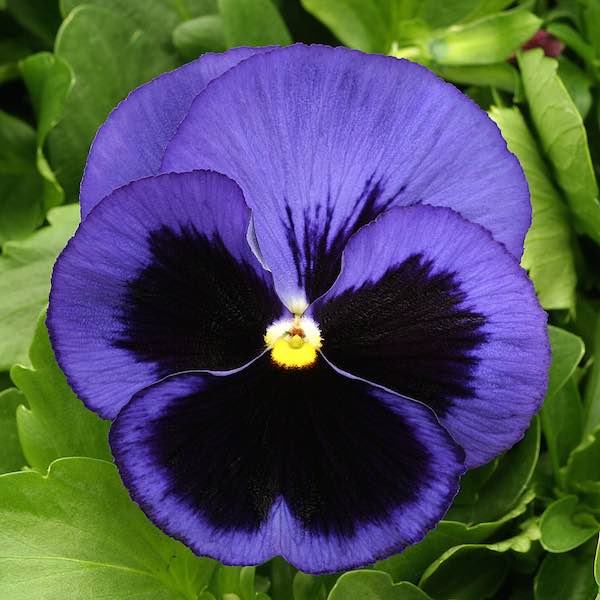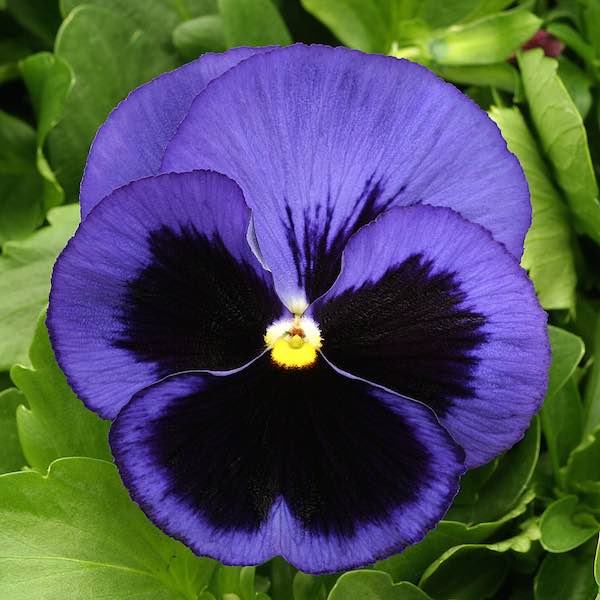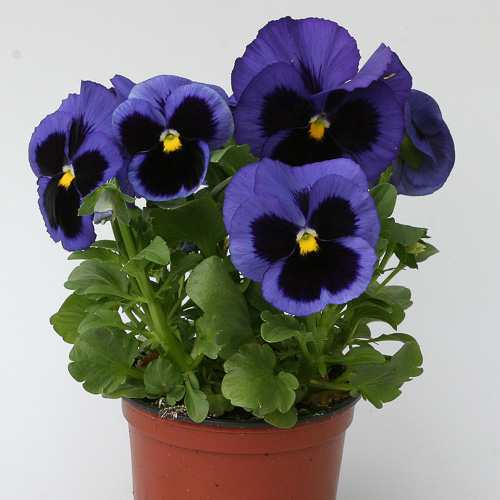 New
AN17081
HEAT ELITE BLUE BLOTCH Pansy Seeds
Large violet blue flowers with dark blotches.
---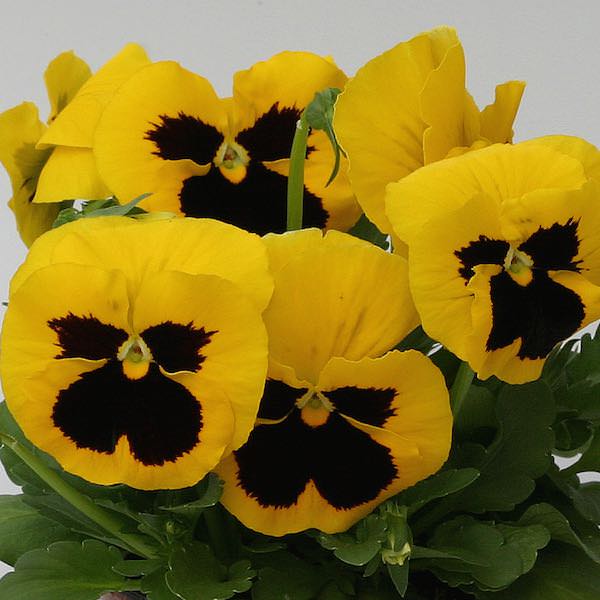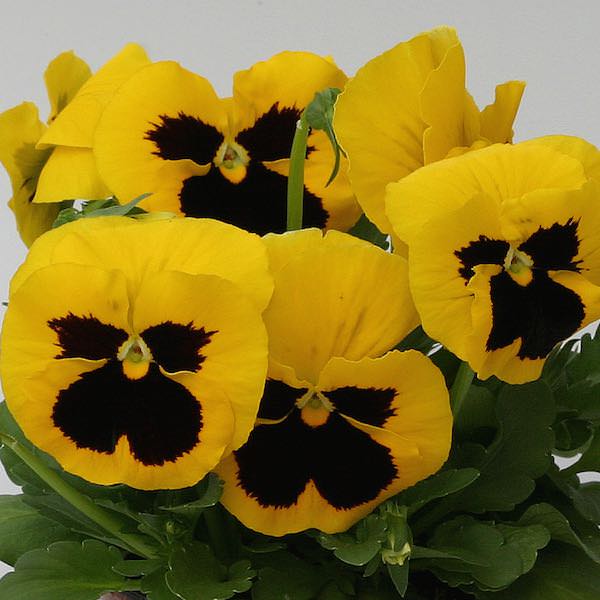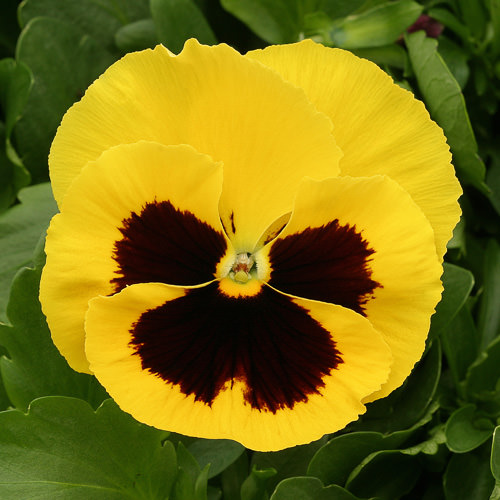 New
AN17079
HEAT ELITE YELLOW BLOTCH Pansy Seeds
Maroon faces on golden yellow flowers.
---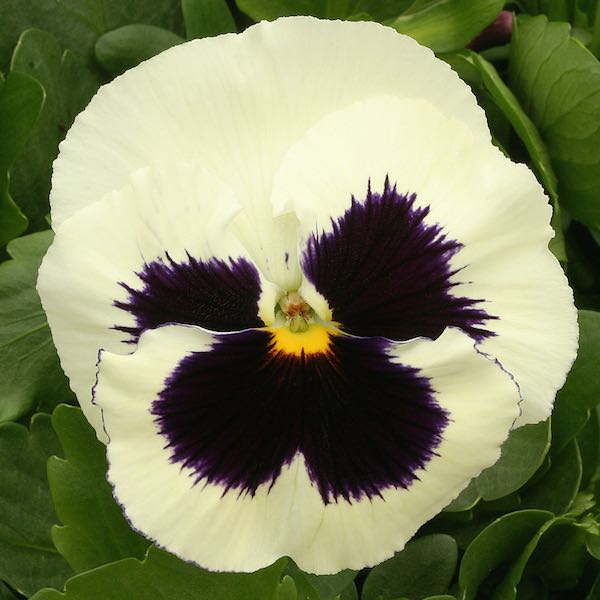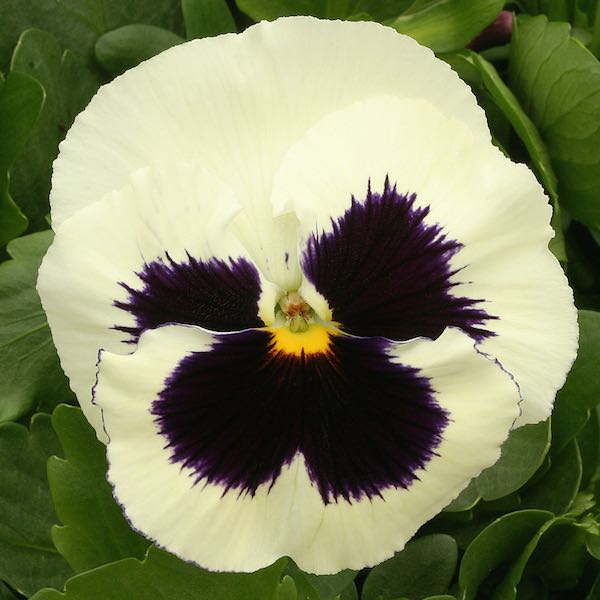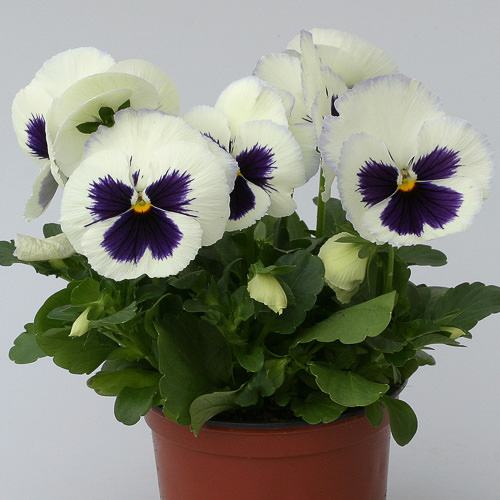 New
AN17073
HEAT ELITE WHITE BLOTCH Pansy Seeds
Contrasting dark purple blotches adorn soft white blooms.
---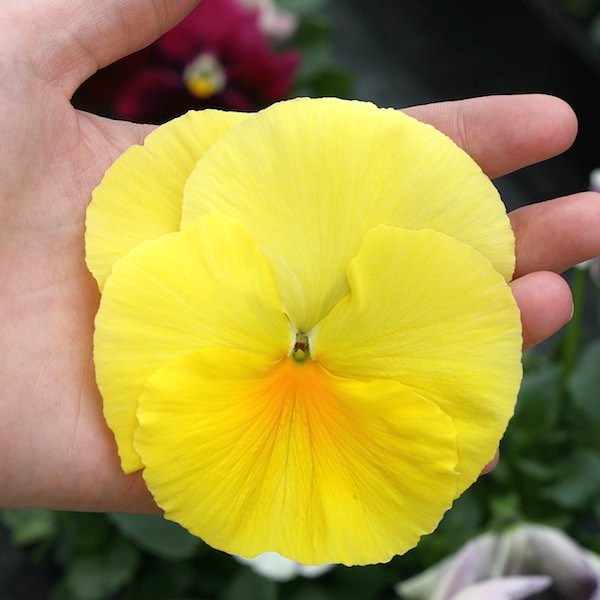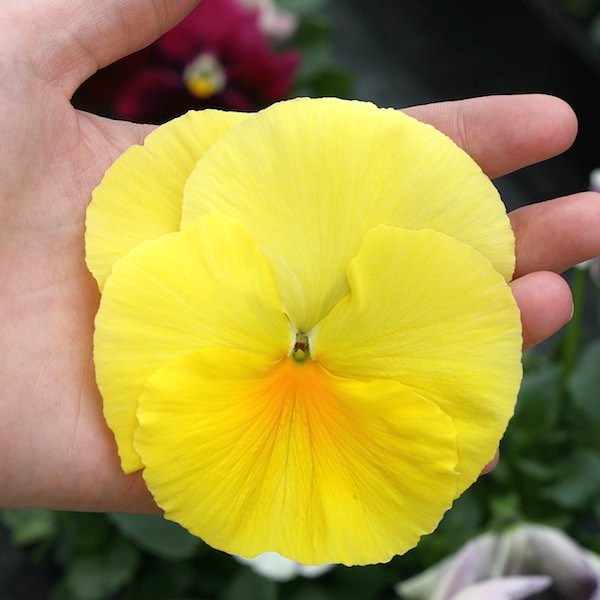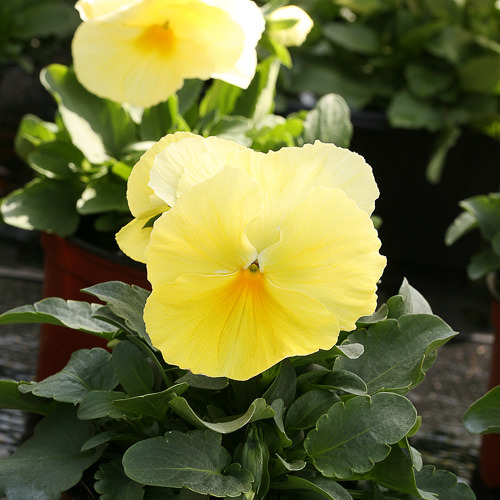 New
PNS0011
HEAT ELITE PRIM­ROSE Pansy Seeds
Huge, bright yellow flowers with golden yellow accents.
---
New
AN17071
HEAT ELITE SCARLET BLOTCH Pansy Seeds
Velvety red flowers with subtle black veins.
---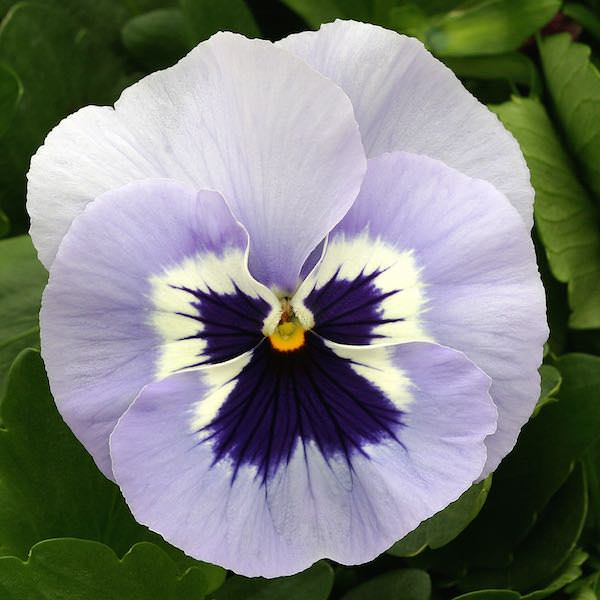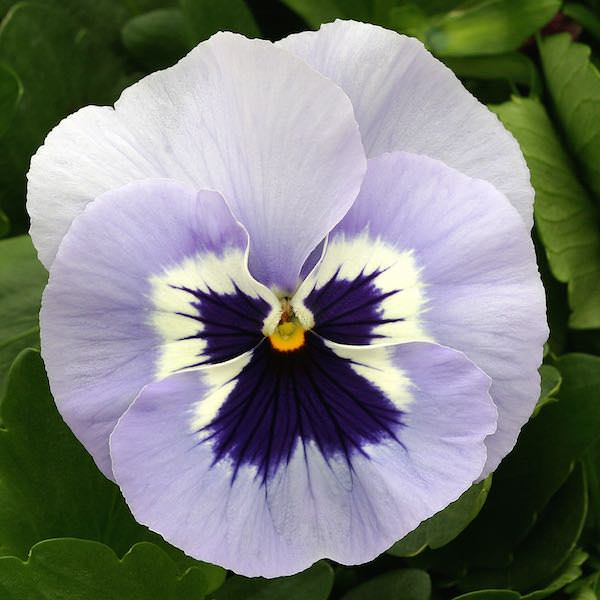 New
AN17077
HEAT ELITE PORCE­LAIN BLUE SHADES Pansy Seeds
Veined light lilac blue flowers with white and dark blue accents.
---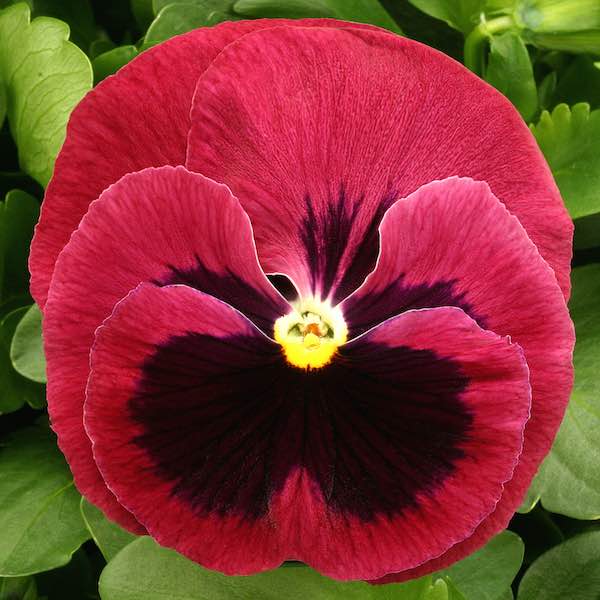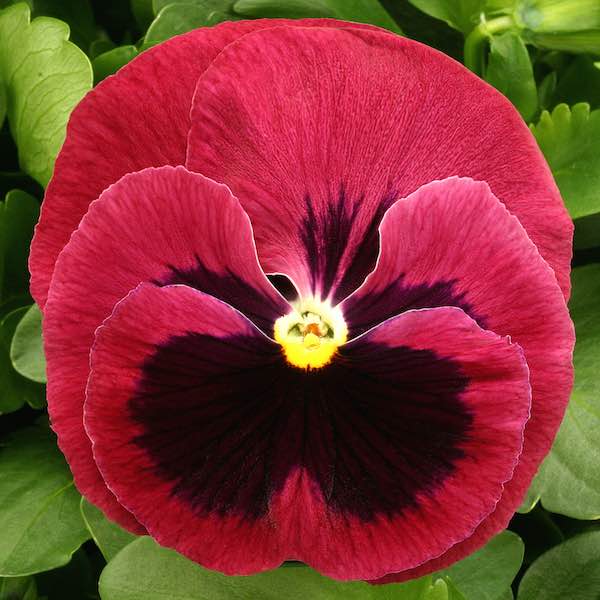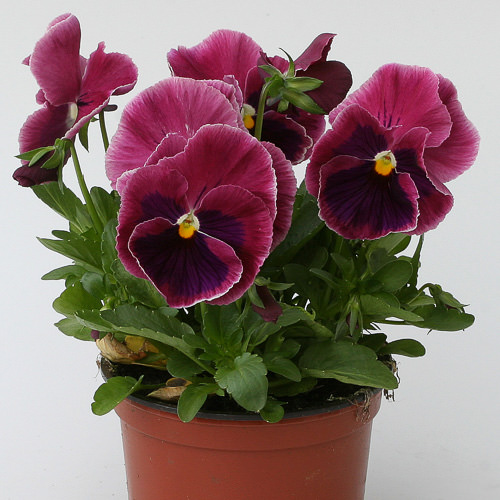 New
AN17075
HEAT ELITE ROSE BLOTCH Pansy Seeds
Rich rose-red flowers with dark blotches.
---
GRANDIO SERIES Pansy Seeds
Grandio pansies carry large 3-3½ in. bright and clear flowers. Plants are compact and uniform in growth, reach 4-5 in. tall, 5-7 in. wide. Grandio pansies maintain a neat habit even as the days become longer, and the weather hotter. Plants flower reliably in both fall and spring, are excellent performers in the garden and containers. Space plants 6-7 inches apart.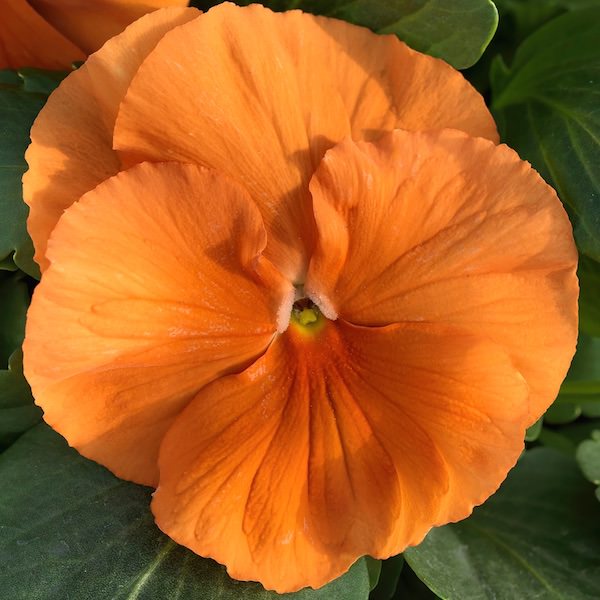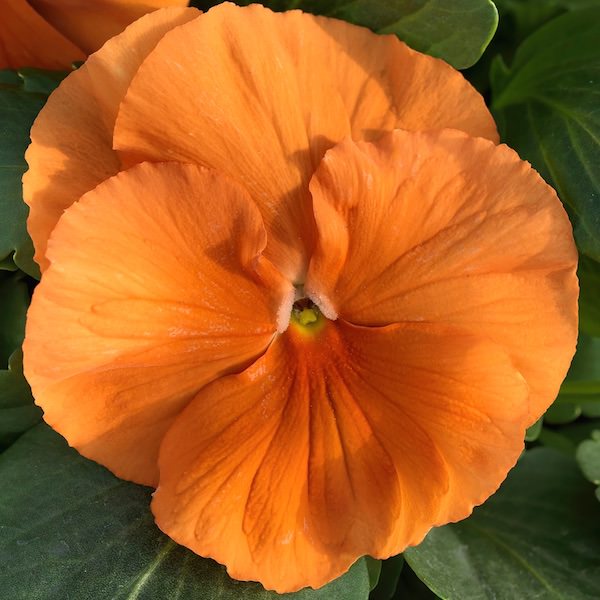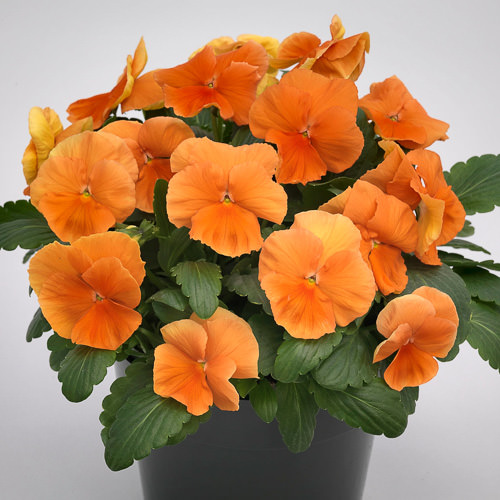 New
PNS0005
GRANDIO CLEAR ORANGE Pansy Seeds
---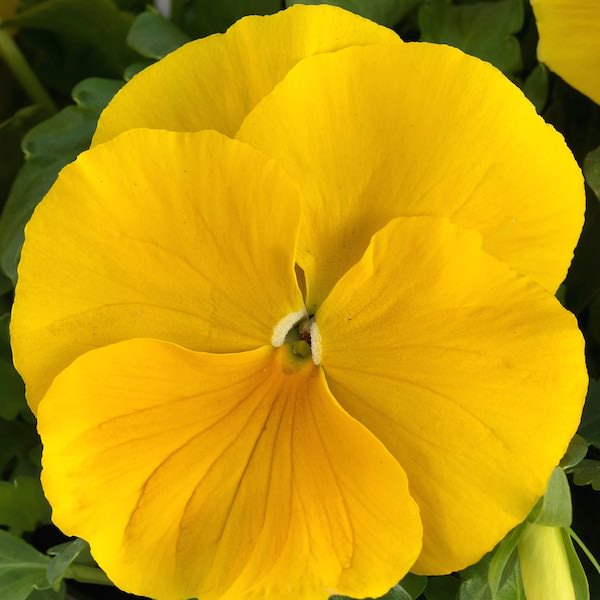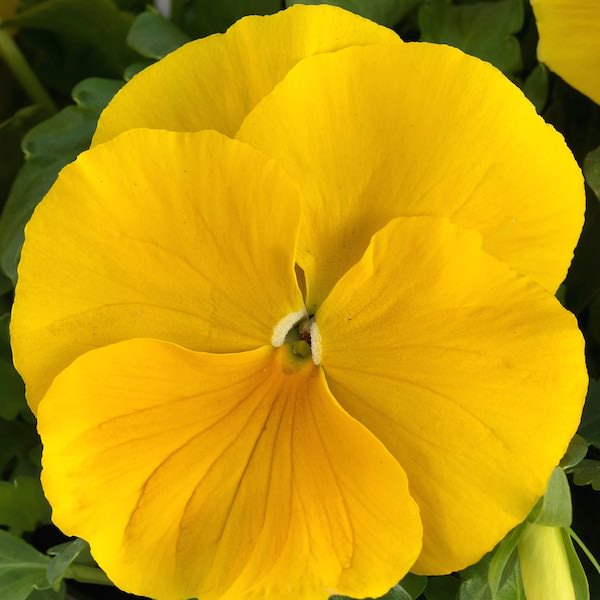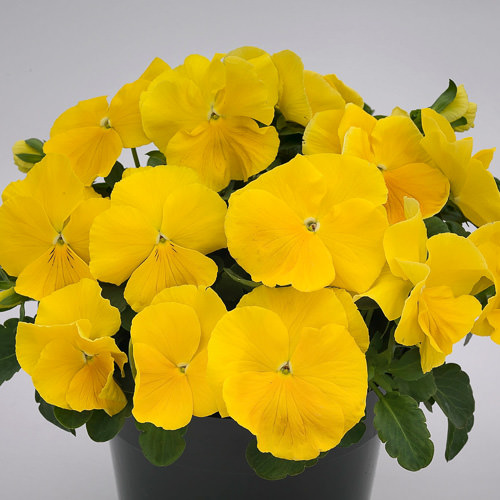 New
PNS0003
GRANDIO CLEAR GOLDEN Pansy Seeds
---
COLOSSUS SERIES Pansy Seeds
Extremely large, upward-facing 4-5 in. flowers on exceptionally compact, stretch-resistant 5 in. tall plants.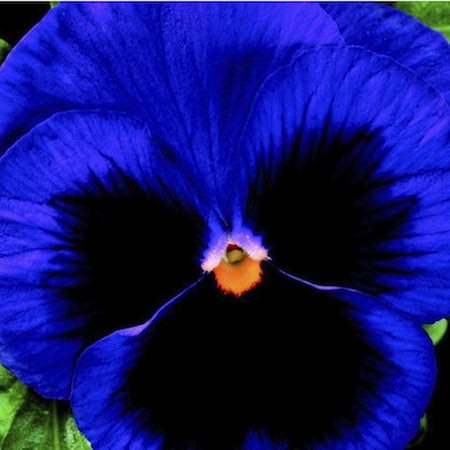 AN11282
COLOS­SUS DEEP BLUE BLOTCH Pansy Seeds
Deep blue flowers with dark blotches
---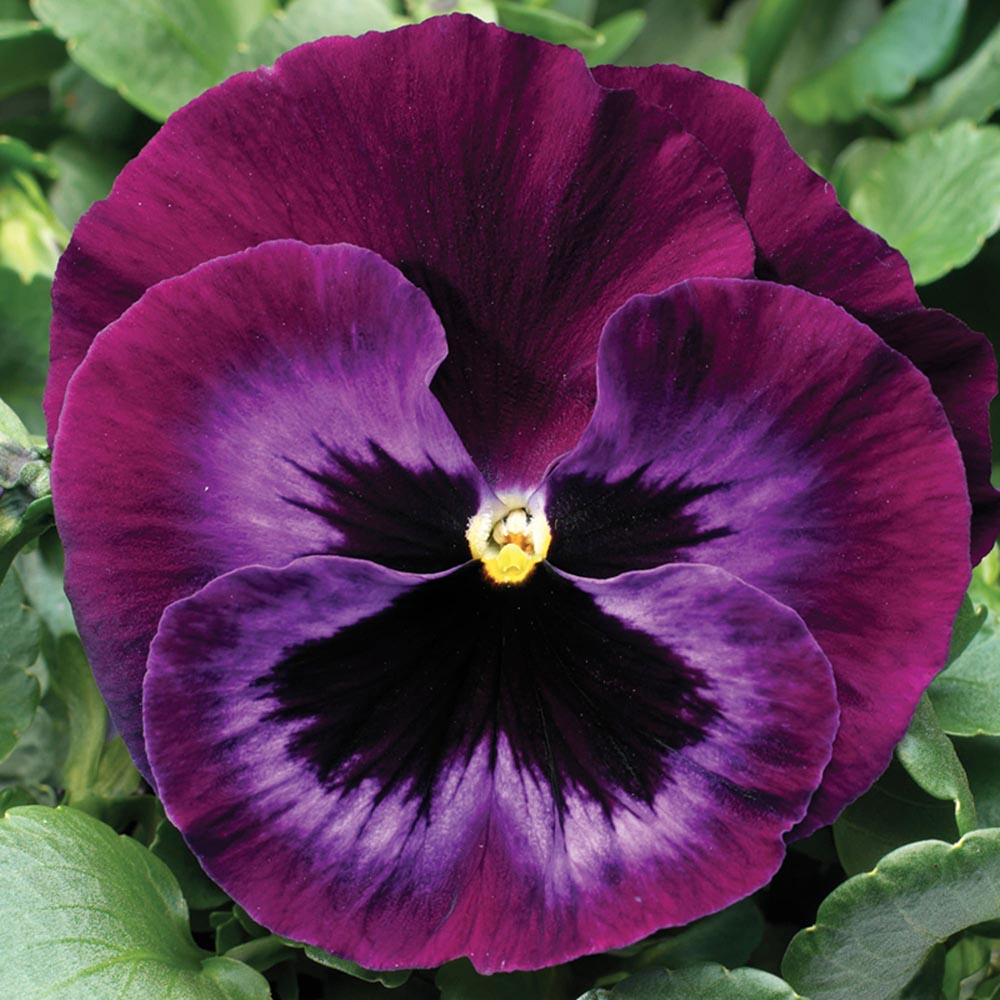 AN10472
COLOS­SUS NEON VIOLET Pansy Seeds
Light violet flowers with deep violet edges and dark blotches.
---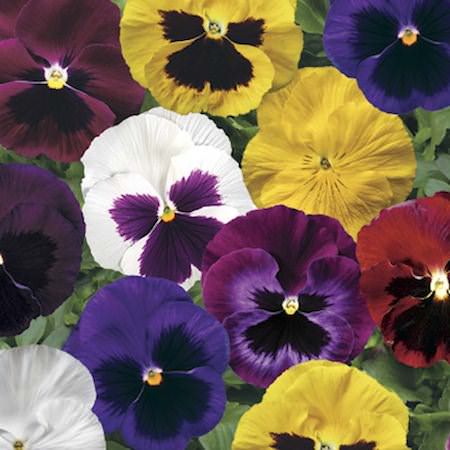 AN11233
COLOS­SUS FORMULA MIX Pansy Seeds
Clear and dark blotched flowers in shades of blue, purple, violet, red, rose, yellow, and white.
---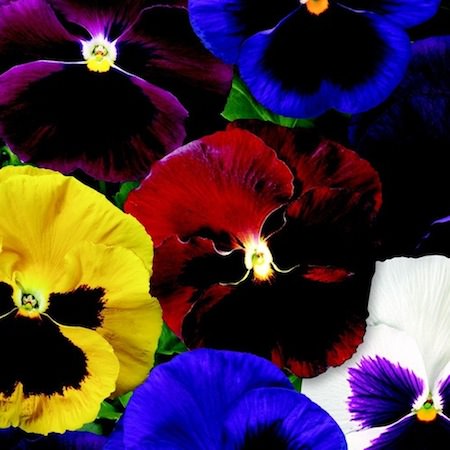 AN11232
COLOS­SUS BLOTCH MIX Pansy Seeds
Flowers with dark blotches in shades of blue, purple, violet, red, rose, yellow, and white.
---
BOLERO SERIES Pansy Seeds
Bolero pansies feature large, 2½-3 in., spectacularly frilled, semi-double blooms in a wide range of rich colors. The vigorous, weather resistant plants grow 8-10 in. tall. They are excellent performers for both the spring and fall seasons.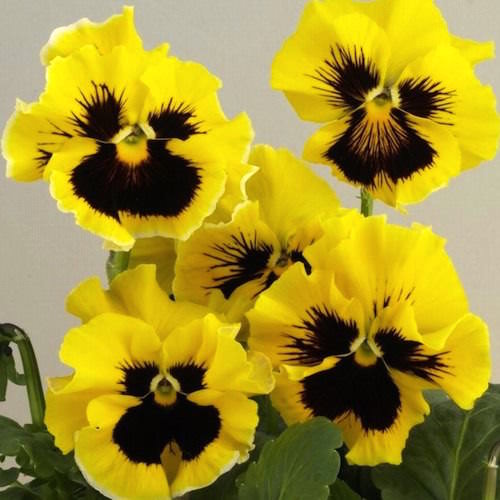 AN04693
BOLERO GOLDEN Pansy Seeds
Bright golden yellow flowers with dark blotches and whiskers.
---
COOL WAVE SERIES Pansy Seeds
The most vigorous, fastest growing, spreading pansies available provide long-lasting, easy care color. Plants are well-branched, and heavy blooming, growing 6-8 in. high and 24-30 in. across.
Cool Wave pansies are outstanding performers in hanging baskets, or containers and make quick, impressive, seasonal ground covers, capable of carpeting even large areas of the landscape in masses of 1½-2 in., brightly colored flowers. Weather tolerant, plants show quicker recovery from rain and rough weather than traditional pansies. Exceptionally cold hardy (to zone 5); 'Cool Wave' pansies are the first to return each spring.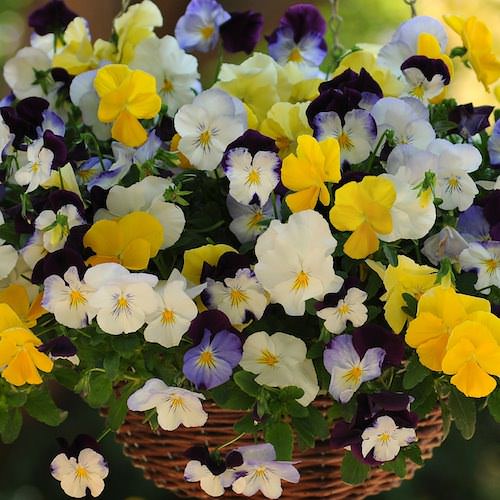 AN06875
COOL WAVE MIX Pansy Seeds
Flowers are a crisp mix of white, bright yellow, light lavender shades, and bicolor white with deep violet wings.
---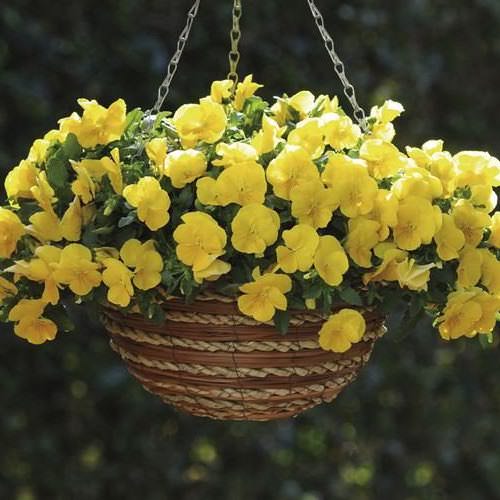 New
PNS0013
COOL WAVE GOLDEN YELLOW Pansy Seeds
Free-blooming plants topped in golden-yellow flowers.
---
FRIZZLE SIZZLE SERIES Pansy Seeds
Snazzy 3 in. ruffled blooms on compact, 6-9 in. tall plants. Flowers show strongest ruffling in cool weather. Frizzle Sizzle pansies bloom early and are outstanding in containers or beds.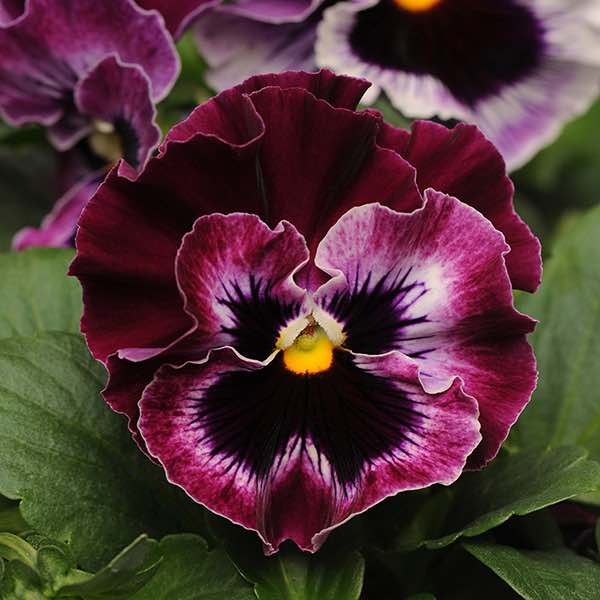 AN01741
FRIZZLE SIZZLE RASP­BERRY Pansy Seeds
Stylish 3 in. ruffled, raspberry-pink flowers.
---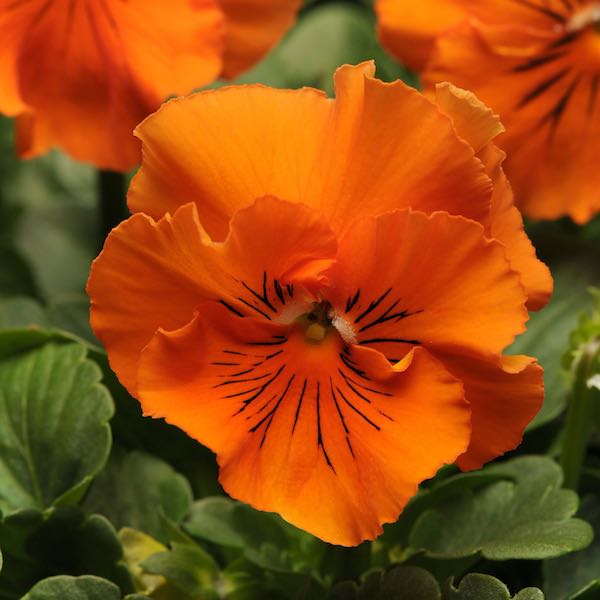 AN07575
FRIZZLE SIZZLE ORANGE Pansy Seeds
Pumpkin orange flowers with dark whiskers.
---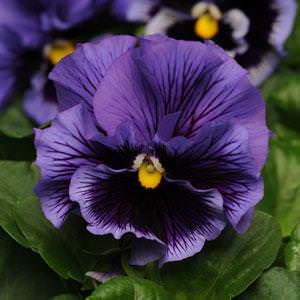 New
PNS0015
FRIZZLE SIZZLE BLUE Pansy Seeds
Ruffled and veined lavender and purple bicolor flowers never fail to impress.
---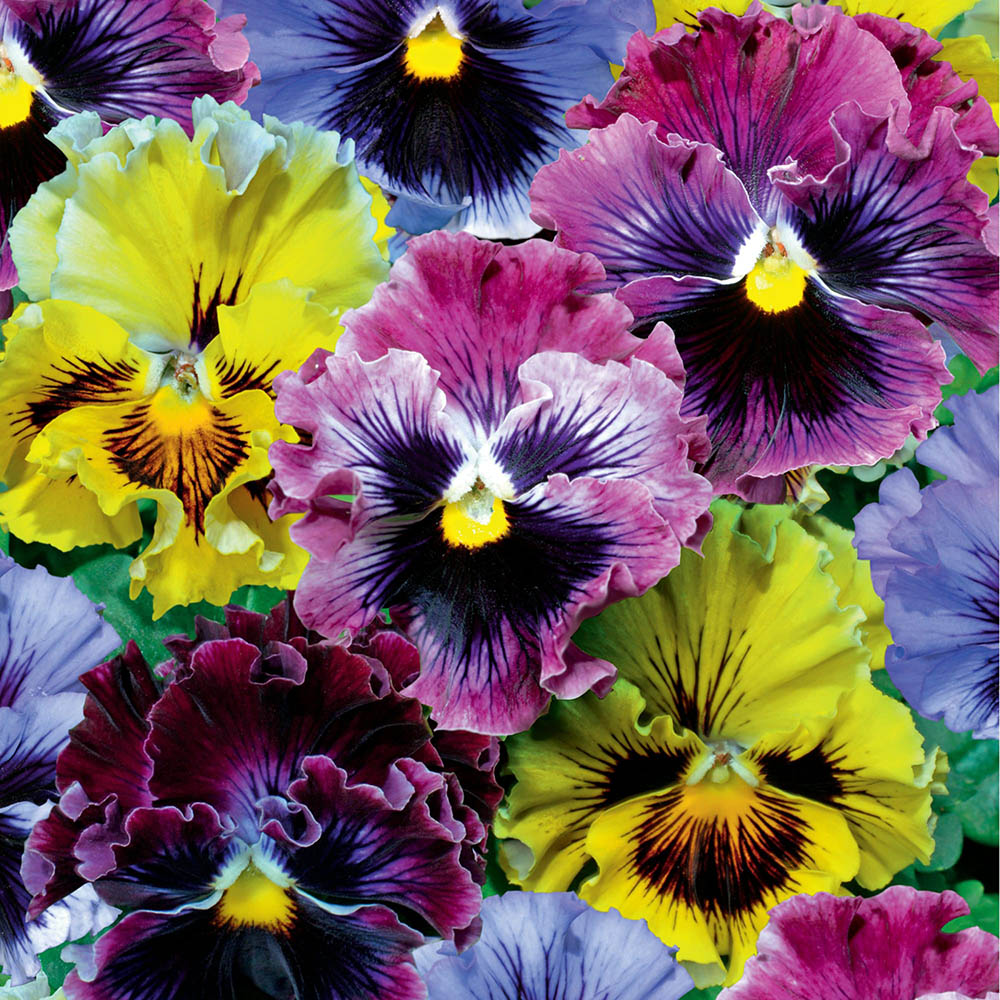 AN09039
FRIZZLE SIZZLE MIX IM­PROVED Pansy Seeds
Snazzy, 3 in. ruffled flowers in shades of blue, burgundy and yellow.
---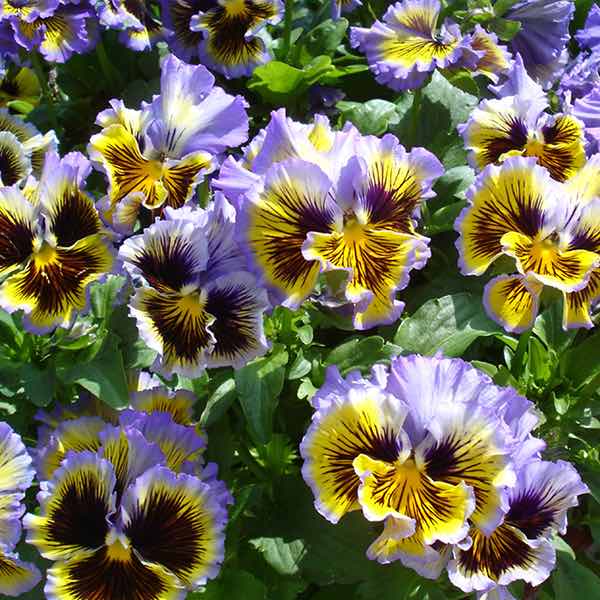 AN09040
FRIZZLE SIZZLE YELLOW BLUE SWIRL Pansy Seeds
Jazzy, ruffled lavender-blue and yellow flowers marked with a dark blotch.
---
INSPIRE SERIES Pansy Seeds
Bred to withstand heat as well as northern winters. 'Inspire' Pansies do not stretch, they bloom over a long season, are widely adapted and remarkably tough. The 5-6 in. tall, extremely vigorous, compact plants, feature large, upward-facing, vibrant flowers on short stems.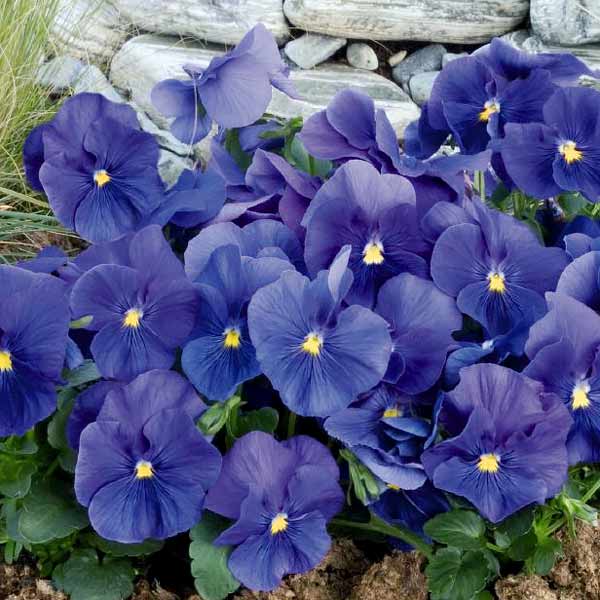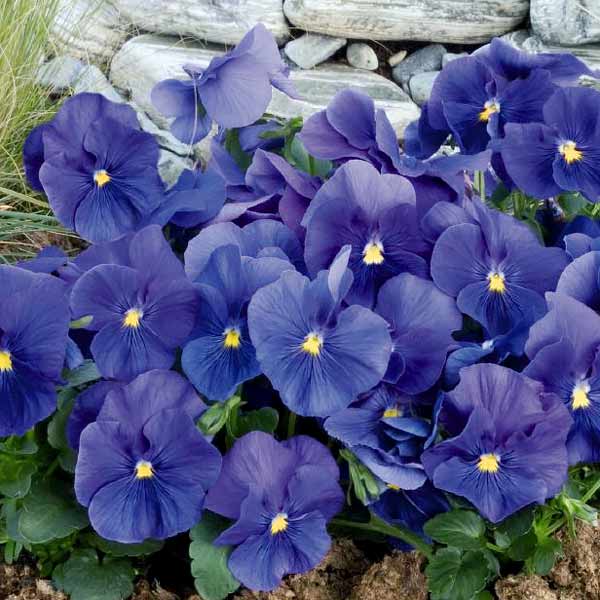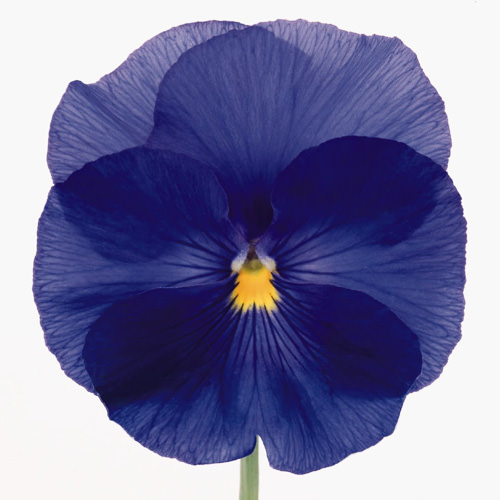 AN00036
INSPIRE TRUE BLUE Pansy Seeds
In Colorado State University's pansy trials, Inspire True Blue was found to be the largest, longest flowering blue flower.
---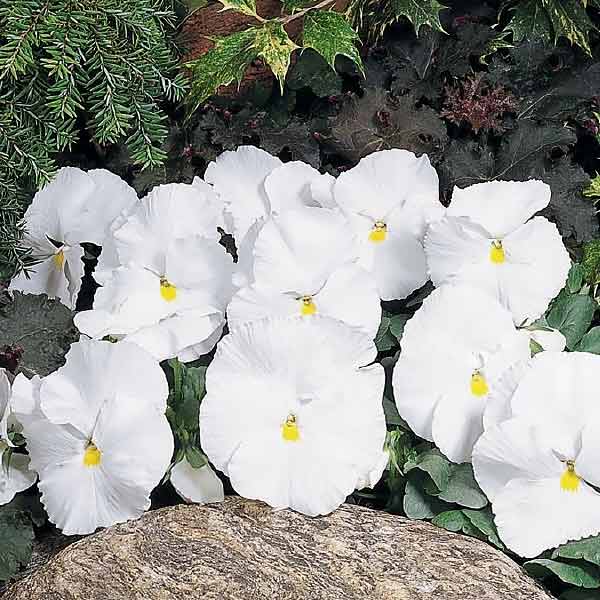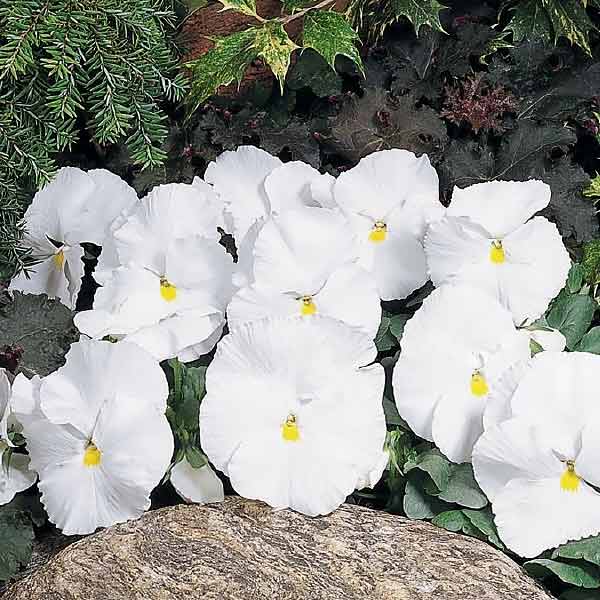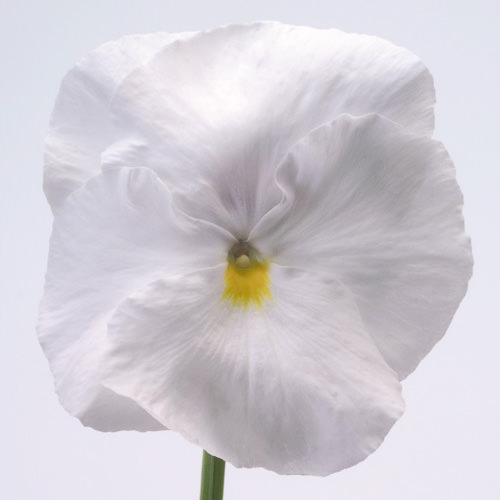 AN00037
INSPIRE WHITE Pansy Seeds
Large, white flowers with drops of lemon.
---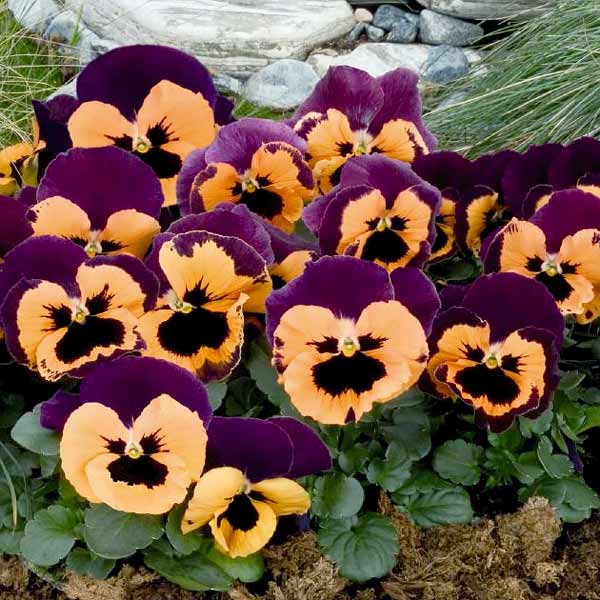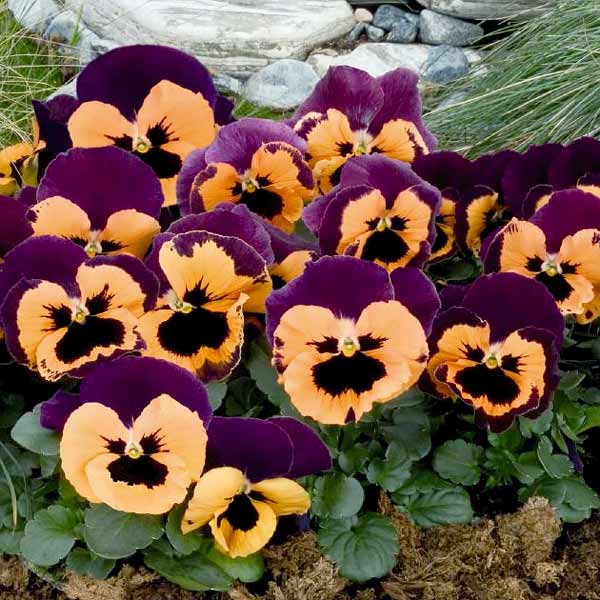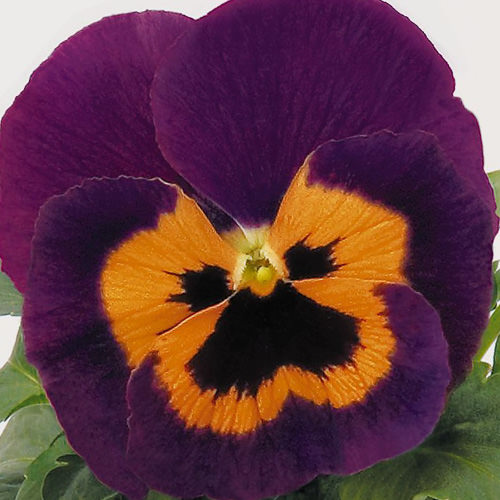 AN00034
INSPIRE PURPLE WITH ORANGE Pansy Seeds
Bold, big, beautiful, purple and orange flowers.
---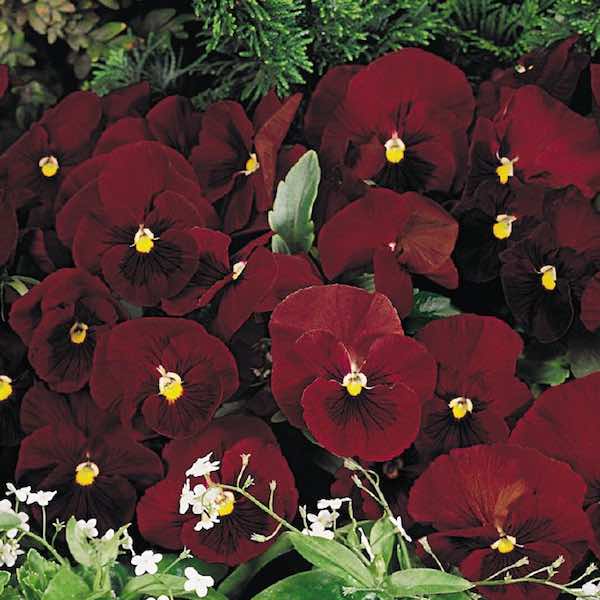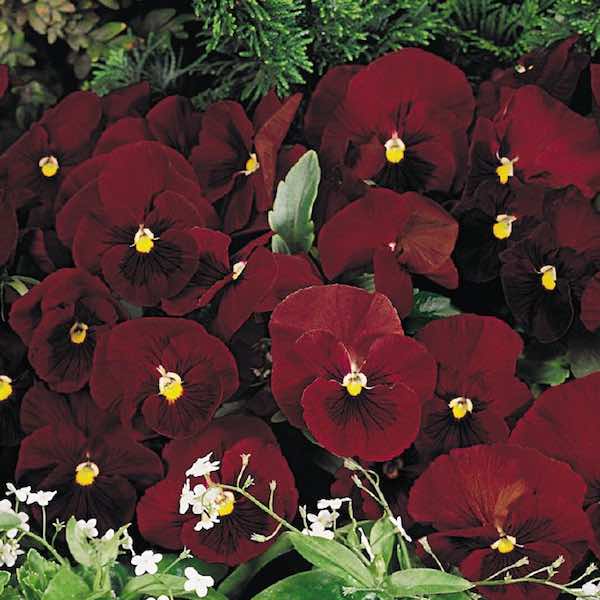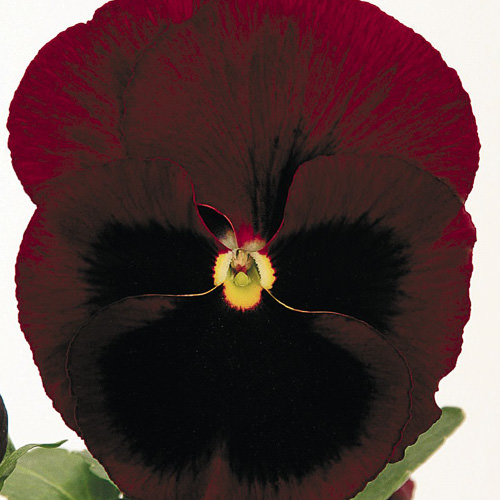 AN00035
INSPIRE RUBY Pansy Seeds
Large, intense ruby-red flowers.
---
ACQUARELLE SERIES Pansy Seeds
The stocky, robust, 6-9 in. tall plants are weather resistant and bloom over a particularly long season. The flowers exhibit unique colors and color combinations we have not previously seen in any pansy series.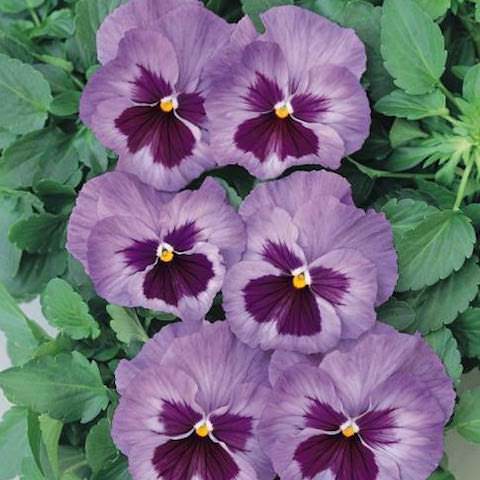 New
PNS0001
ACQUA­RELLE FLAMBE LILAC Pansy Seeds
---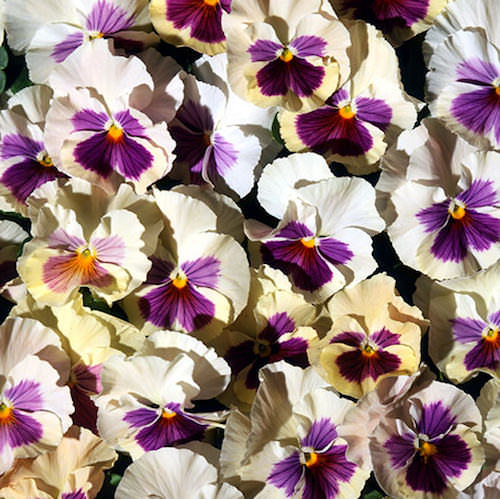 AN01750
ACQUA­RELLE GELATO MORA Pansy Seeds
White to cream flowers with bright purple blotches, dark whiskers and a golden eye.
---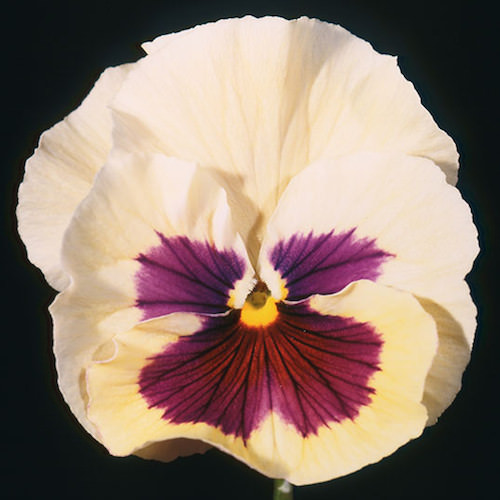 AN01752
ACQUA­RELLE GELATO VANILLA Pansy Seeds
Creamy white flowers with purple blotches, dark whiskers and a golden eye.
---
MAJESTIC GIANTS 2 Pansy Seeds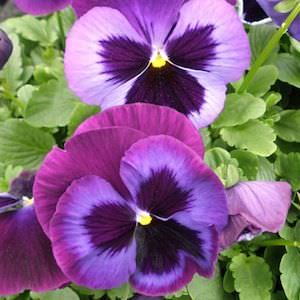 AN11592
MAJES­TIC GIANTS 2 BLUE JEANS Pansy Seeds
Huge 4 in. flowers in beautiful shades of lavender, blue and dark blue with giant central blotches. This 'Majestic Giant' is both heat and cold resistant, and very early flowering.
---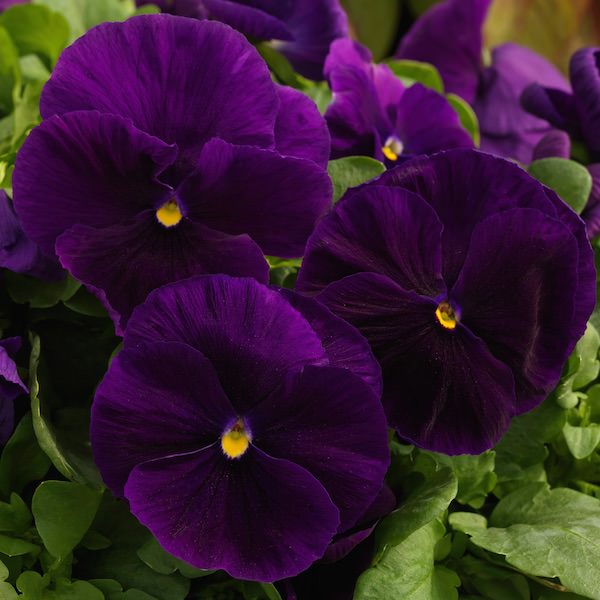 PNS0009
MAJES­TIC GIANTS 2 CLEAR PURPLE Pansy Seeds
Majestic Giants 2 Clear Purple carries enormous 4 in., rich clear purple flowers. Plants resist both heat and cold, and are quick to bloom.
---
Individual Pansies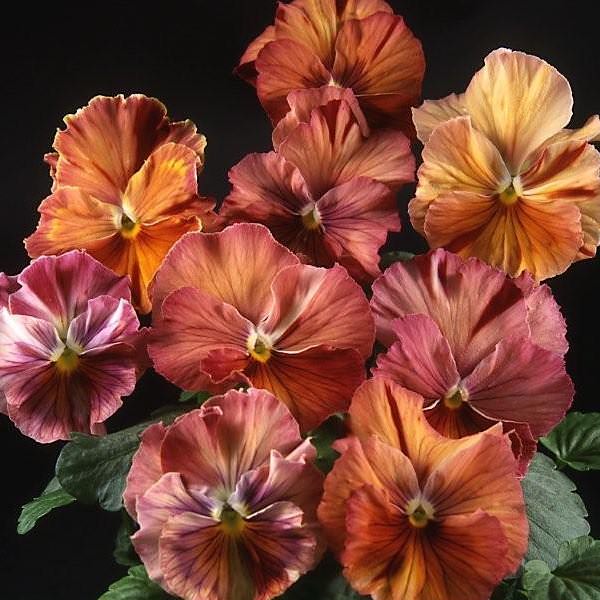 AN11392
CHIANTI MIX Pansy Seeds
Unique and gorgeous, 2-3 in. wide, semi-ruffled flowers with mottled, streaked, and veined faces. Blooms appear in shades of terracotta, salmon, creamy caramel, bronzed chocolate, rose, and wine red. Plants grow to 8 in. tall, spread slightly wider.
---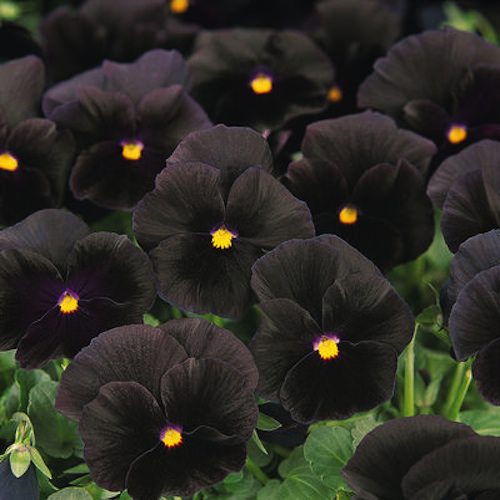 AN14402
HALLO­WEEN 2 Pansy Seeds
One of a kind pure black pansies. The 8-12 in. tall plants are winter hardy, well-branched and heavy blooming.
---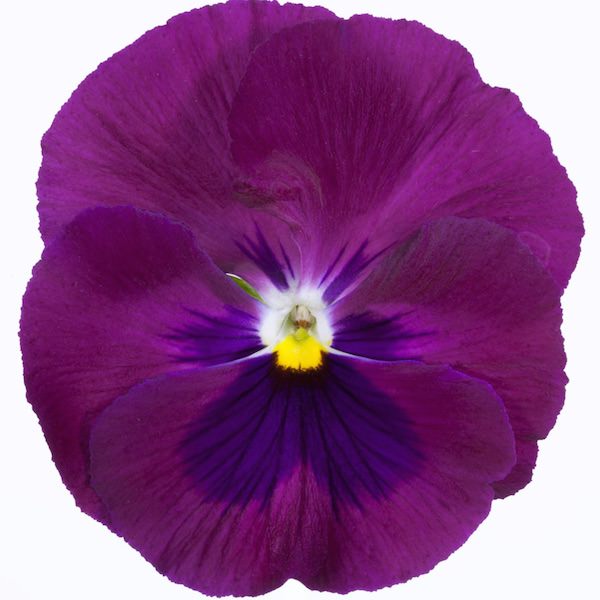 PNS0007
ITALIA ROSE WITH BLOTCH Pansy Seeds
Extra-large 3½-4 in. flowers are held upright on naturally compact, heat tolerant, early blooming 6-8 in. tall plants. Italia Rose with Blotch pansies flower in fall and spring, with superb performance in both beds and containers.
---
Back to Top
How to Plant Pansy Seeds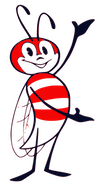 Sow pansy seed in cell packs or flats, press into soil and barely cover. Needs darkness to germinate. Cover flat with newspaper and keep out of direct sun. Kept at 65-70°F., germination is in 14-21 days. Transplant into the garden 9-12 in. apart.