FENNEL SEEDS
Foeniculum vulgare
New
FNN0001
PERFEC­TION Bulbing Fennel Seeds Foeniculum vulgare
Organically grown. A top quality bulbing fennel with superior taste, Perfection holds its own in bulb size, uniformity, heat and cold tolerance when compared to F1 hybrids. Bulbs have a delicately sweet licorice-like flavor, delicious eaten raw, steamed, or baked. Harvest fennel bulbs at any size, up to 3 to 4 in., or before flower stalks begin to form. 2 ft. feathery foliage adds flavor to fish, eggs, and soups. Tiny chartreuse flowers produce aromatic seeds with an anise-like flavor. Fennel is a favorite with butterflies and other pollinating insects. Packet is ½ gram, about 100 seeds.
---
HR00062
BRONZE FENNEL Seeds Foeniculum vulgare
Organically grown. Attractive feathery smokey-bronze foliage has a mild, sweet anise-like flavor. It is good with fish (improves digestibility) and in soups, sauces and salads. One of the best plants you can grow to attract beneficial insects to your garden. Grows 3-4 ft. tall. A perennial grown as an annual. Packet is ½ gram, about 180 seeds.
---
How to Plant Fennel Seeds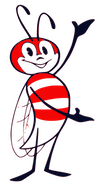 Sow seeds in cell packs or flats ¼ to ½ in. deep. Kept at 65 to 70°F., germination is in 7-14 days. Transplant after danger of frost 6 in. apart. Can direct sow 10 seeds per foot in rows 18 in. apart. No need to thin if harvesting leaves. Thin to 6 in. apart if larger root is desired.