BASKET-OF-GOLD SEEDS
Golden Alyssum
Aurinia saxatilis 'Compacta'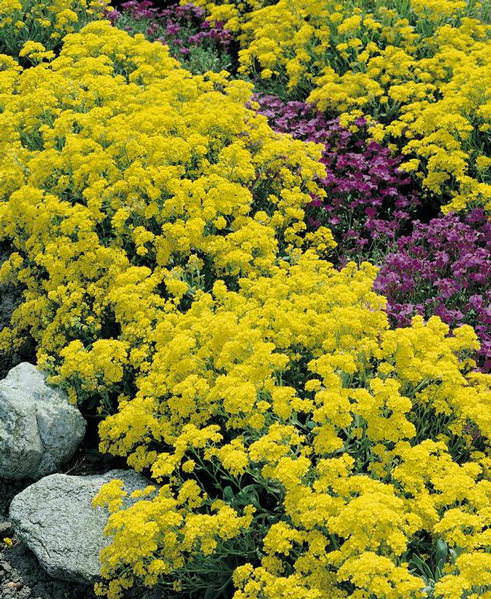 PR02403
GOLD DUST Basket­-Of-Gold Seeds
Gold Dust basket­-of-gold is covered in dense clusters of tiny, intense canary-yellow spring flowers. Blooms are so brilliant a planting of Gold Dust basket-of-gold, one hundred yards in the distance can be seen sparkling. Growth is vigorous and spreading to 6-9 in. tall, 12-18 in. across. Plants rapidly form gray-green clumps.
Gold Dust basket-of-gold creates a stunning sight when growing at the edge of beds or borders, plants are showy and beautiful cascading over rocks and walls. Evergreen, easy-to-grow and winter hardy to zone 3.
Sold out
---
How to Plant and Grow Basket-of-Gold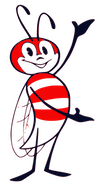 Plant Basket-of-gold Seeds: Sow seed in cell packs or flats, press into soil but do not cover. Needs light to germinate. Kept at 65°F., seeds germinate in 7-14 days. Transplant basket-of-gold seedlings into the garden 1´ apart.
Grow Basket-of-gold: Plants prefer full sun in mild summer areas, afternoon shade where it is hot. Needs moderate to little water once established. Shear back basket-of-gold plants by ⅓ after flowering to keep them looking neat. Will self sow when some flowers are left to mature. Basket-of-gold plants tolerate heat and drought, and are deer resistant. Flowers attract butterflies.
Basket-of-gold cold tolerance: Gold Dust basket-of-gold is winter hardy to USDA zone 3, -40 to -35°F.