OBEDIENT PLANT SEEDS
False Dragonhead
Physostegia virginiana
Glistening funnel-shaped 1 in. summer flowers arranged on 10 in. spikes. Called Obedient Plant: flowers when twisted on the stem will remain in position. An excellent cut flower. Obedient plant is winter hardy to zone 2.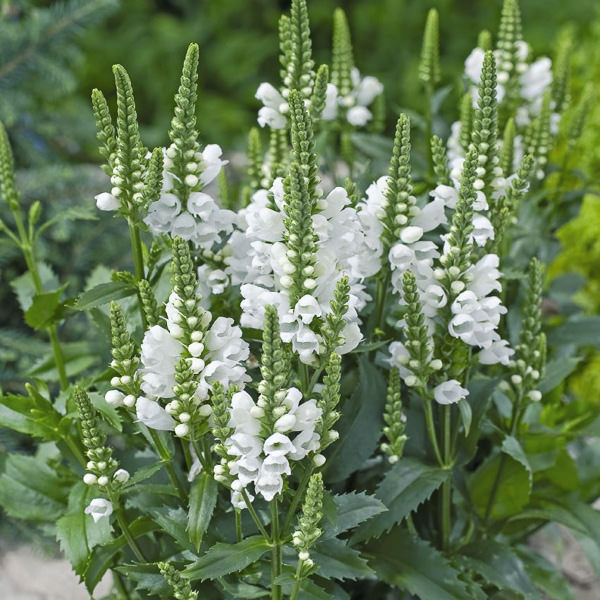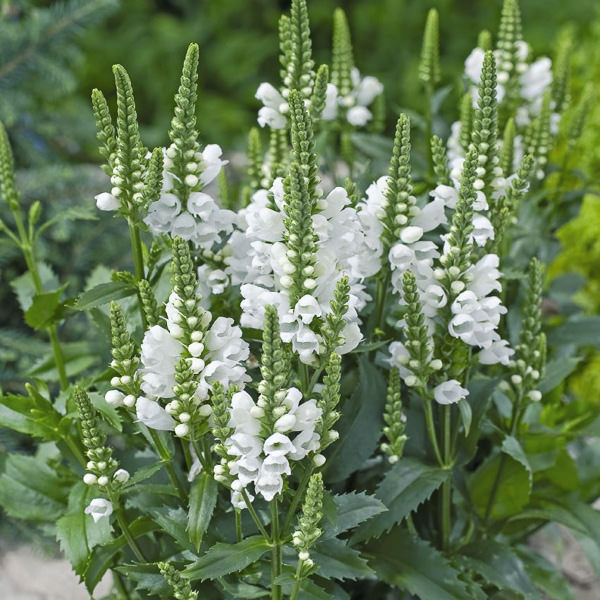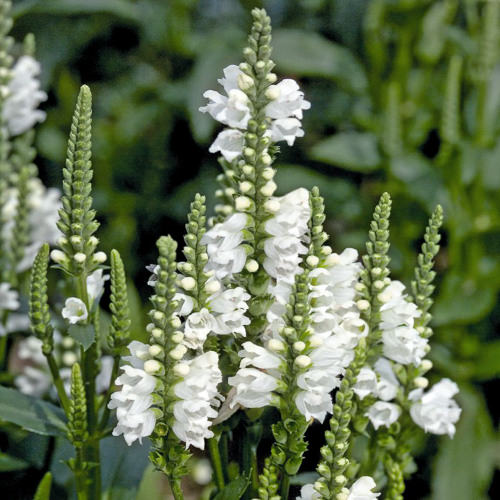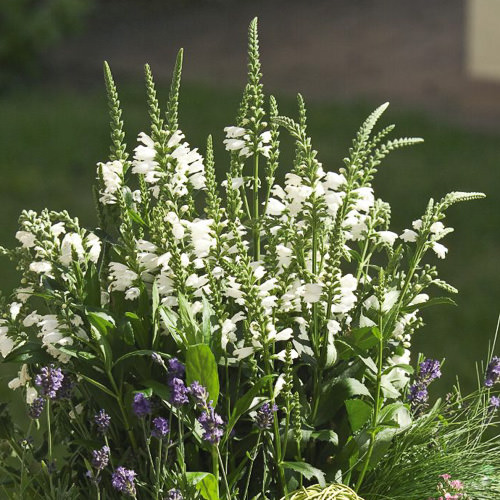 PR07065
CRY­STAL PEAK Obedient Plant Seeds
Pure white flowers on long spikes from July to September. The flowers of Crystal Peak are self-cleaning: they do not fade or brown as they age. Plants grow to 16 in. tall. An excellent choice for brightening sunny borders or containers. Crystal Peak obedient plant is a Fleuroselect Gold Medal award winner (Europe's top prize).
---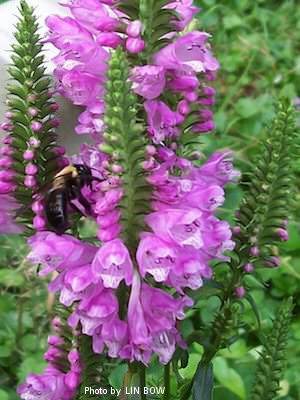 PR00973
ROSE CROWN Obedient Plant Seeds
Lavender-pink flowers. Plants grow to 2 ft. tall. Rose Crown obedient plant grows nicely with Crimson Spotted bellflower and shasta daisies.
Sold out
---
How to Plant Obedient Plant Seeds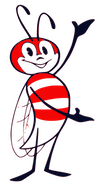 Sow obedient plant seed in cell packs or flats, press into soil and lightly cover. Kept at 70° F., germination is spread out over 10-42 days. Can direct sow obedient plant seeds in groups of 3-4 seeds, spaced 18-24 in. apart. Thin to the strongest plant.