SIDALCEA SEEDS
Prairie Mallow, Miniature Hollyhock
Sidalcea malviflora-hybrid
Sidalceas are heavy blooming, somewhat rare perennial mallows which produce bright, saucer-shaped flowers (which resemble hollyhocks) on long, slender stems. Flowers attract hummingbirds and butterflies, and are excellent for cutting. Sidalceas are true perennials. Plants grow to 3 ft. tall, are winter hardy to zone 5.
PR01031
PARTY GIRL Sidalcea Seeds
Party Girl Sidalcea celebrates summer covered in zillions of bright-pink flowers.
---
How to Plant and Grow Sidalcea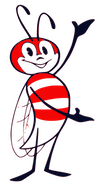 Plant Sidalcea Seeds: Sow Sidalcea seeds in 2 in. pots or cell packs, press into soil and lightly cover. Kept at 70° F., germination is in 14-28 days. Can direct sow into prepared seed beds, in groups of 3-4 seeds spaced 18-24 in. apart. Thin to the strongest plant.
Grow Sidalcea: Full or part sun. Sidalcea plants grow in any soil with good drainage, and regular water. Sidalcea flowers attract hummingbirds and butterflies, are excellent for cutting. Cut back after first flush of flowers to promote further bloom. Some flowers the first season when started early, much heavier flowering the second season. Often self-sows.