STACHYS SEEDS
Lamb's Ear, Big Betony
Stachys byzantina, S. macrantha
PR02539
LAMB'S EAR Stachys Seeds Stachys byzantina
Dense, ground-hugging, silver mats of wooly, tongue-shaped leaves. Color blends easily with other ground covers. Flower stalks rise to 1.5 ft. high in late spring or early summer, hold whorls of purple flowers. Use plants to edge paths and borders. Widely adapted, lamb's ear tolerates cool weather and summer heat; it will not thrive in climates that are both hot and humid. Winter hardy to zone 4.
---
PR02541
BIG BETONY Stachys Seeds Stachys macrantha syn. S. grandiflora
When mass planted this hardy, 2 ft. tall perennial is spectacular. In bloom, big betony can easily be seen from 100 yards away. Bright purple-rose flowers appear in whirls of 10-20, on 18-24 in. stems in late spring. Bloom continues throughout the summer. Winter hardy to zone 3. Big betony grows nicely with Old Roses, shasta daisies, Thriller lady's mantle, Milkmaid butterfly weed, and Sterntaler coreopsis.
---
How to Plant Stachys Seeds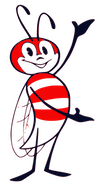 Sow Stachys seeds in cell packs or 2 in. pots, press into soil but do not cover. Needs light to germinate. Kept at 70°F., germination usually occurs within 4-5 weeks. If not, put container inside a zip-lock bag and refrigerate for 4 weeks. Then return to 70°F. until germination occurs.