Loose-Leaf Lettuce Seeds
Lactuca sativa (Open Pollinated)
How to plant Loose-Leaf Lettuce seeds
Loose-leaf lettuce is the best lettuce type for harvesting leaf by leaf, rapidly re-growing new, mild, crunchy leaves. Because loose-leafs do not form heads, you can plant as close as 4 in. apart; perfect for gardens with limited space or for container vegetable gardening. Plant every two weeks, starting in early spring, for late spring/early summer harvest, and then sow more seeds in mid to late summer for a fall harvest.
How to Plant and Grow Loose-Leaf Lettuce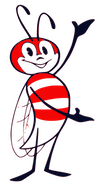 Sow seed in cell packs or flats, press into soil and cover lightly. Kept at 65°F., germination averages 7-14 days. Can direct sow into prepared seed beds 1 in. apart in rows 12-18 in. apart. Thin to 4-12 in. apart.