Romaine / Cos Lettuce Seeds
Lactuca sativa (Open Pollinated)
How to plant Romaine / Cos Lettuce seeds
Long-acclaimed as the "Caesar Salad lettuce," Romaine produces dense pointed heads of sturdy, upright leaves with exceptionally crunchy midribs. Like most lettuces, Romaine prefers relatively cool weather. Sow every two weeks through early summer, starting as soon as the ground can be worked in the spring. For fall planting, start seeds mid-summer in cool climates - or towards the end of summer in areas with considerable heat.
How to Plant and Grow Romaine / Cos Lettuce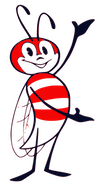 Sow seed in cell packs or flats, press into soil and cover lightly. Kept at 65°F., germination averages 7-14 days. Can direct sow into prepared seed beds 1 in. apart in rows 12-18 in. apart. Thin to 12 in. apart.