Summer Crisp / Batavian Lettuce Seeds
Lactuca sativa (Open pollinated)
How to plant Summer Crisp / Batavian Lettuce seeds
In our opinion, Summer Crisp (aka Batavian) lettuces are the absolute finest group of lettuces to grow. They can be produced under cool conditions (like other lettuces), yet still will be standing, long after other heat resistant lettuces have bolted. Summer crisp looks like loose leaf lettuce when young. Dense, heavy heads develop at maturity.
Pick leaves at baby size, or allow plants to head. Summer Crisp lettuce can be harvested by removing a few of the outer leaves of the head; the plants will continue to grow and produce. Or alternatively, harvest entire large, gorgeous head at once. Leaves are thick, juicy, and flavorful. Summer Crisp lettuces are extraordinarily heat tolerant.
How to Plant and Grow Summer Crisp / Batavian Lettuce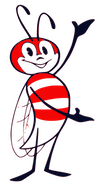 Sow seed in cell packs or flats, press into soil and cover lightly. Kept at 65°F., germination averages 7-14 days. Can direct sow into prepared seed beds 1 in. apart in rows 12-18 in. apart. Thin to 12 in. apart.