(Click here for additional lettuce: Looseleaf, Romaine, Oakleaf, Crisphead, and Summer Crisp.)
BUTTERHEAD Lettuce Seeds
Lactuca sativa
Also known as Boston or Bibb, Butterhead lettuce has a very delicate texture resulting in exquisite salads, and bestows a certain silky elegance to sandwiches.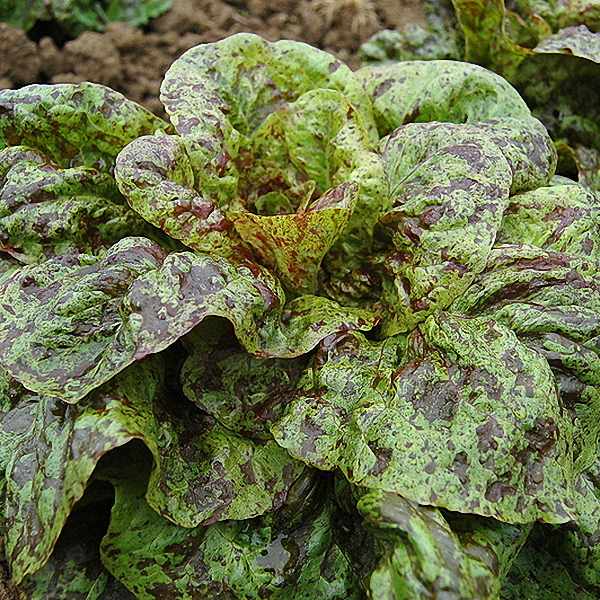 VG00103
FLASHY BUTTER GEM Butterhead Lettuce Seeds (OP)
Organically grown. Buttery yet sturdy rounded green leaves with crimson red splashes form dense, slightly oval-shaped heads.
---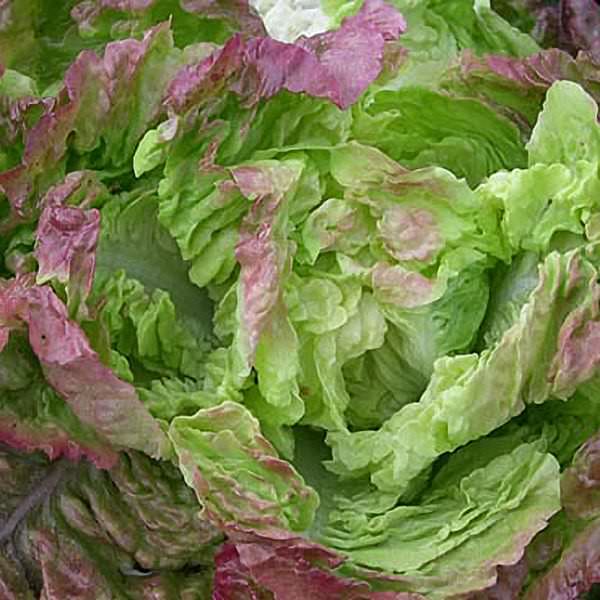 VG00104
CAR­MONA Butterhead Lettuce Seeds (OP)
Organically grown. A favorite of market growers, Carmona produces large, bright red heads with lime green hearts. Silky texture and outstanding disease resistance.
---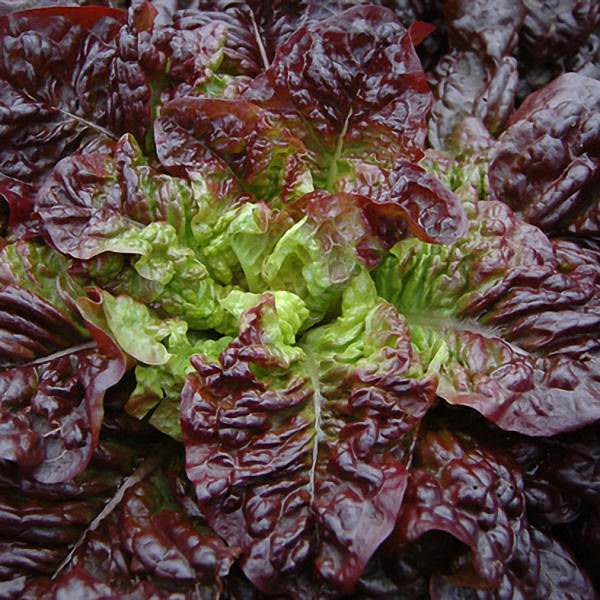 VG00106
RED-­EARED BUTTER­HEART Butterhead Lettuce Seeds (OP)
Organically grown. Loose heads of gorgeous pointed, buttery, puckered leaves are deep red with lime centers. Delicious flavor and succulent texture.
---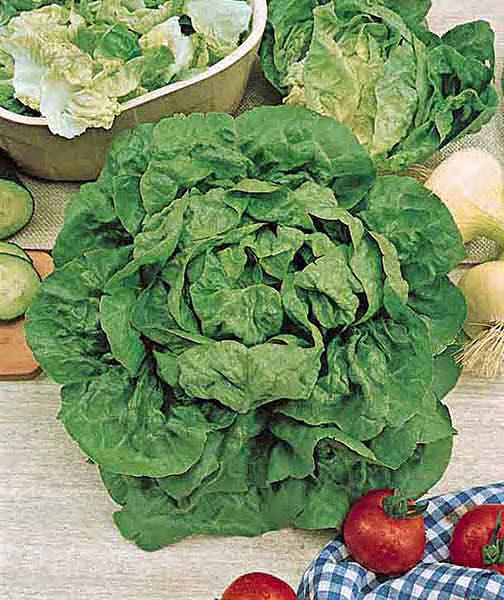 VG00093
BUTTER­CRUNCH Butterhead Lettuce Seeds (OP) 65 days
A thick, crisp, juicy, slow-bolting butterhead with a large, yellow-white heart and dark green, red-tinged leaves. Easy to grow and of the highest quality. All-America Selection. Packet is 1 gram, about 800 seeds.
---
How to Plant and Grow Butterhead Lettuce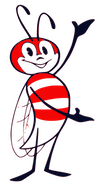 Plant Butterhead Lettuce Seeds: Sow seeds in cell packs or flats, press into soil and cover lightly. Kept at 65°F., germination averages 7-14 days. Can direct sow into prepared seed beds 1 in. apart in rows 12-18 in. apart. Thin to 12 in. apart.
Grow Butterhead Lettuce: Plant butterhead lettuce in the early spring, then sow seeds at two week intervals through late spring or early summer depending on the climate. Additionally, in areas with a long fall season, butterhead lettuce seeds can be started in mid or late summer for an autumn harvest.