GREENS SEEDS
Greens thrive in cool weather, mature quickly, and are wonderful, zippy additions to green salads. The Asian greens are also good lightly cooked. All are easy to grow.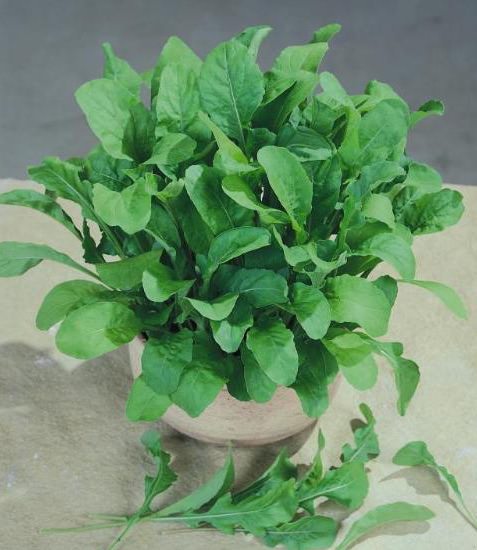 VG00094
ASTRO Arugula Seeds Eruca vesicaria subsp. sativa, (OP), 38 days
Organically grown. Vigorous, high yielding, slow bolting plants can be harvested at the baby or whole leaf stages. Astro arugula has less deeply lobed leaves and a slightly milder nutty, peppery taste than regular arugula. Frost hardy, easy to grow plants. Packet is 2 grams, about 1,000 seeds.
---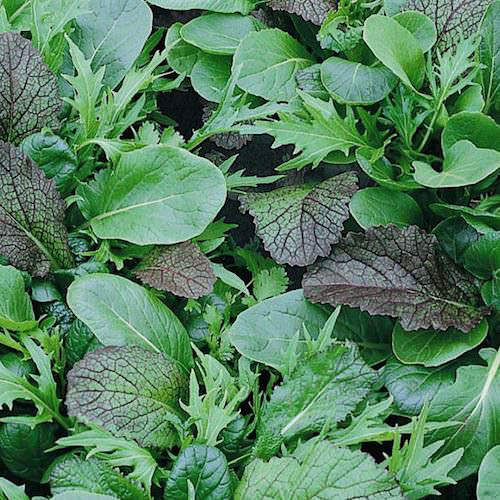 VG11194
MILD AND SPICY MIX Greens Seeds (OP), 22 days
Organically grown. Delicious, colorful, cut-and-come-again mix. with both mild and spicy greens; when tender young growth reaches 6 in. high, cut it back to 1 in.. Use cuttings for salads or stir fries, in about 3 weeks plants are ready to harvest again. Each planting can be harvested 2 or 3 times. Stagger your plantings to ensure a constant supply of tasty, tender, showy, greens. Alternatively, plants may be allowed to grow to full size. 'Mild and Spicy Mix' includes Tatsoi, Early Mizuna, Red Giant mustard, Red Russian kale, and arugula. Packet is 2 grams, about 1,000 seeds.
---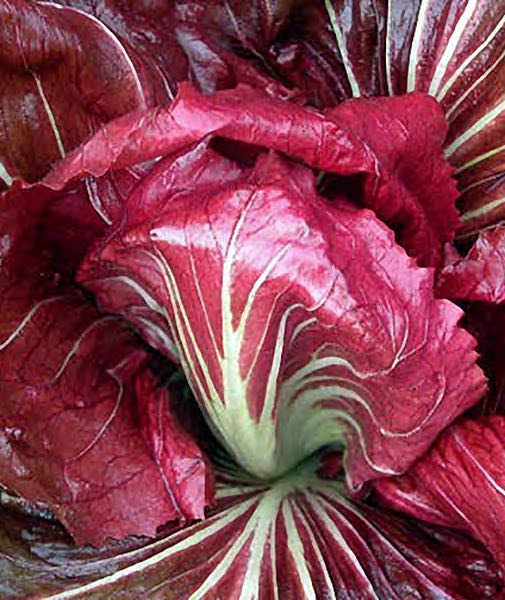 GRNS001
PALLA ROSSA Italian Chicory Seeds Cichorium intybus, (OP) 85 days
Organically grown. Also known as radicchio. Brilliant violet-red central leaves with prominent white ribs are surrounded by green outer leaves. Palla Rossa may be sown in early spring to harvest as baby greens, or sow seeds in mid to late summer to harvest mature, 4 in. tightly packed, rounded heads. Add young leaves to salads and stir-fries for a tasty bitter zip. Mature heads are delicious when grilled, roasted, or as an addition to hearty soups.
---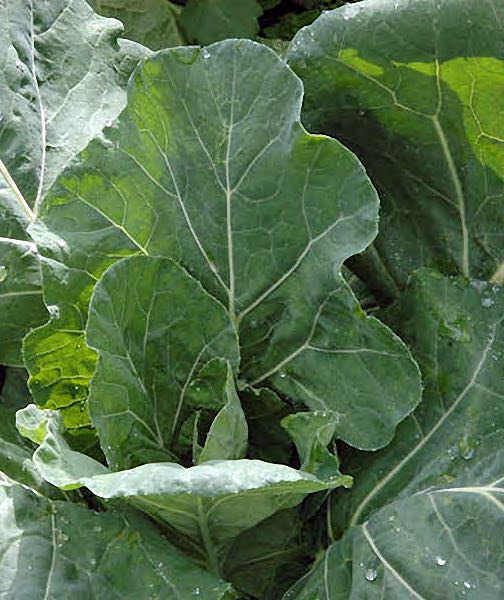 GRNS002
CHAM­PION Collards Seeds Brassica oleracea, (OP) 60 days
Organically grown. Champion is an improved Vates-type collards, selected for compact form and bolt-resistance. Large, wide, slightly wavy blue-green leaves are packed with vitamins and minerals. Collards are a staple of Southern US cuisine.
---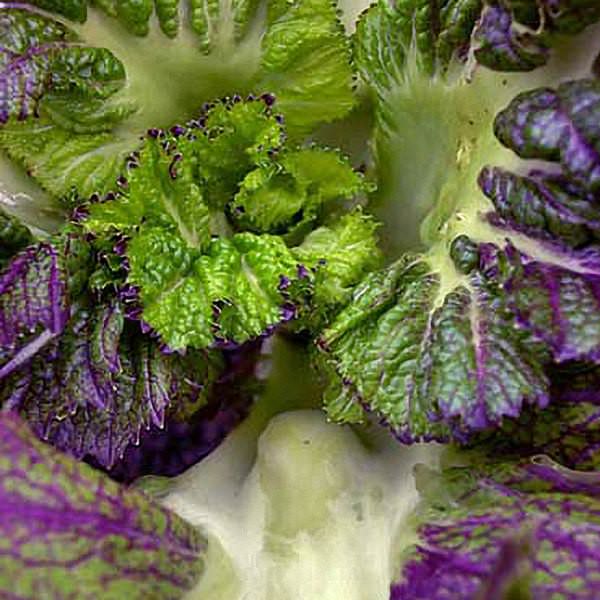 VG00090
DRAGON TONGUE Mustard Seeds Brassica juncea, (OP), 45 Days
Organically grown. A striking new red mustard with brilliant lime green and magenta purple leaves and succulent white midribs perfect for stir fries. Young leaves have just the right amount of zip for salads. Harvest individual leaves, or entire heads.
---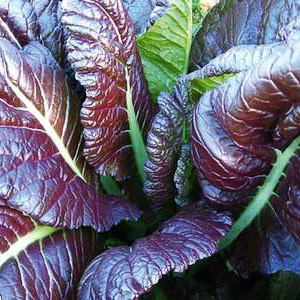 VG00096
RED GIANT Mustard Seeds Brassica juncea, (OP), 40 Days
Organically grown. Juicy, deep maroon, crinkled leaves of superb flavor. They deliver just the right amount of bite. Harvest individual leaves as needed, or pick entire heads. Plants will hold for many weeks in the garden. Thrives in cool weather, light frost improves taste and color. Can be grown as an ornamental edible in flower beds, or patio containers.
---
How to Plant Greens Seeds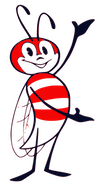 Sow seed in cell packs or flats, covering with ⅛-¼ in. soil. Thin to 1 plant per cell with scissors. Transplant into the garden 8 in. apart. Can direct sow ¼ in. deep and 1 in. apart in rows 12-18 in. apart. Thin to 6-8 in. apart. For endive: kept at 60-68°F., germination is in 14-30 days. For all other greens, kept at 65-75°F., germination is in 7-14 days.