SPINACH SEEDS
Spinacia oleracea
Spinach is a cool season vegetable. Harvest individual leaves as needed, or if hot weather is approaching, cut the entire plant to the ground. Spinach is delicious raw in salads or cooked.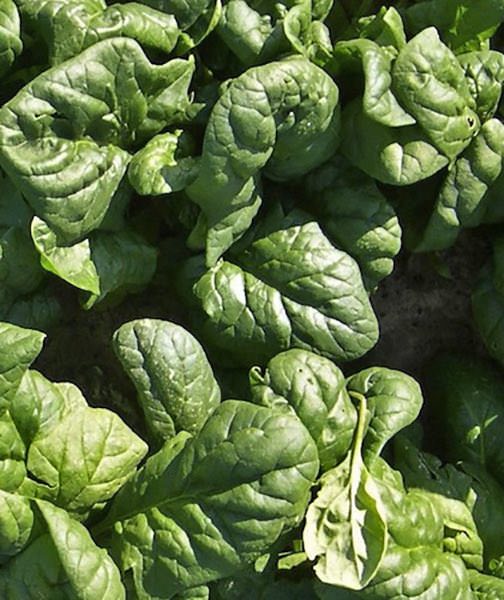 VG00151
CORVAIR Spinach 39 days
Organically grown. Leaves are upright, oval, crisp, and smooth, and are equally ideal harvested as baby spinach or as mature leaves. Highly resistant to downy mildew and well adapted to both spring and fall harvests. Harvest individual leaves as needed - or if hot weather is approaching cut entire plant. Packet is 5 grams, about 450 seeds.
5 grams seeds - $2.49
Qty:
---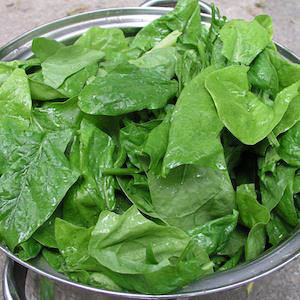 VG03732
SPACE HYBRID Spinach 39 days
The spinach-lover's spinach! Flavor is sweet, zesty, and delicious. Plants produce tender, smooth, slightly savoyed, rounded, medium green leaves. Highly heat and cold resistant, in mild climates it is possible to harvest Space Hybrid spinach continuously from early spring, right into the fall. Eat fresh or cooked, it also freezes well. Downy mildew resistant.
---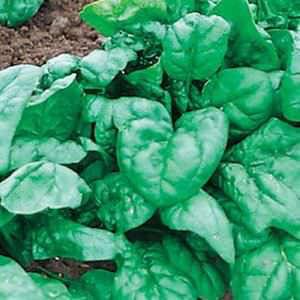 VG06550
OLYMPIA HYBRID Spinach 45 days
The early, crisp, fresh tasting, dark green leaves are held upright which makes them quite easy to harvest. Olympia is a high quality, disease resistant spinach suitable for spring, fall and winter crops. Packet is 5 grams, about 385 seeds.
5 grams seeds - $1.99
Qty:
---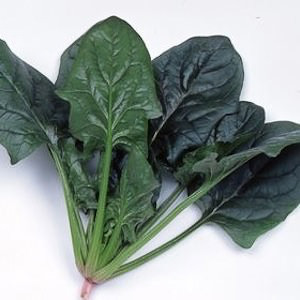 VG01743
IMPERIAL GREEN Asian Spinach 50 days
Imperial Green is a much improved Asian spinach with tasty, succulent, deep green arrow-shaped leaves held on long, upright stems The slowest to bolt Asian spinach, plants are downy mildew resistant. Imperial Green' spinach is ideal for spring and summer planting.
If you have grown Asian spinach previously and been disappointed, we believe you will delighted with Imperial Green. It produces a higher quality leaf, and plants are easier to grow than other Asian-arrow type spinaches. Make a wonderful spinach salad, or mix 'Imperial Green' spinach leaves with lettuce and other greens.
---
How to Plant Spinach Seeds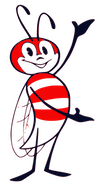 Direct sow ½ in. deep and 1 in. apart, in rows 12 in. apart. Kept at 60-70°F., germination is in 7-14 days. Thin to 3-6 in. apart in the row.