(Click here for additional Tomatoes: Heirloom, and Sauce)
CHERRY TOMATO SEEDS
Solanum lycopersicum
These small-fruited tomatoes are the easiest of all the tomatoes to grow. They set fruit under greater climate extremes than do large-fruited varieties, and are incredibly productive and disease resistant. Perfect snacks to enjoy while watering, weeding or walking in the garden.
NEW FOR 2018
VG18007
MIDNIGHT SNACK Cherry Tomato Seeds 65-70 days
Loads of shiny 1½ red cherry tomatoes overlaid in violet-black. Anthocyanin pigments (also present in blueberries) are responsible for this unique color and they provide oodles of beneficial antioxidants. The flavorful, especially nutritious fruit delivers a nice balance of sweetness and acidity. Indeterminate vines produce all season long. An All-America Selections Winner.
---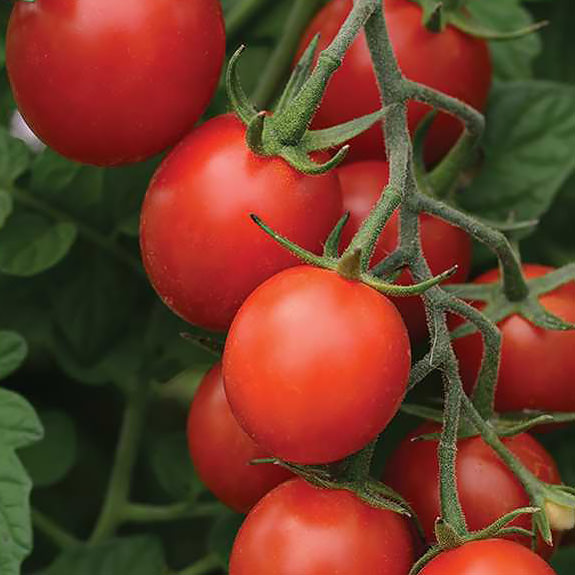 NEW FOR 2018
VG18133
TIDY TREATS Cherry Tomato Seeds 50-55 days
Tidy Treats, a compact yet indeterminate cherry tomato, produces dozens if not hundreds of ¼ -1 in. sweet, round red fruit. Vigorous, wilt-resistant, bushy 3-5 ft plants thrive in containers or in the ground.
---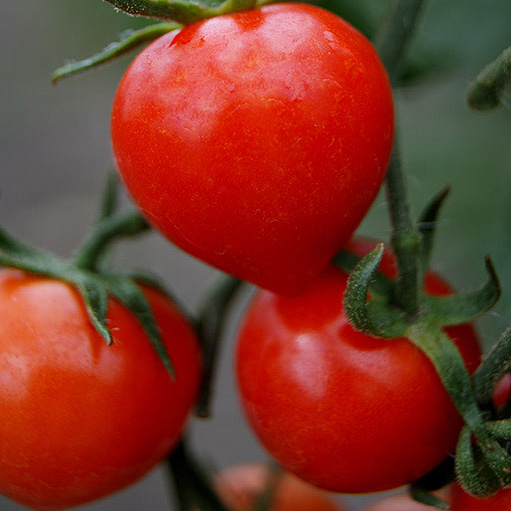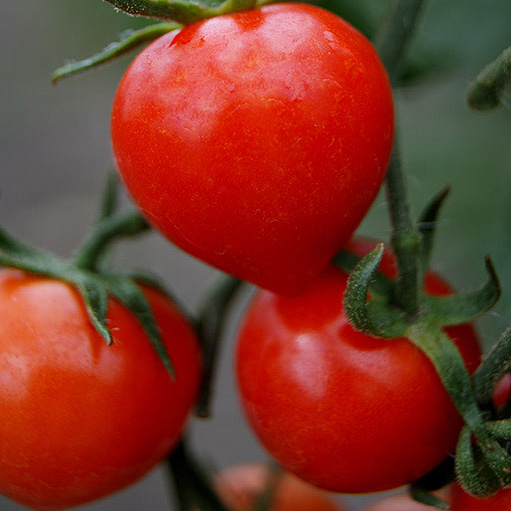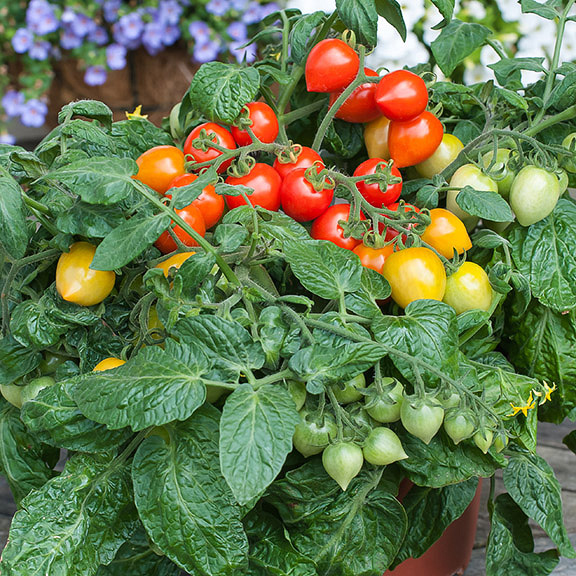 NEW FOR 2018
VG18235
SWEET VALENTINES Cherry Tomato Seeds 60 days
Sweet Valentines cherry tomato produces clusters of heart-shaped, sugary 1 in. fruits on cascading yet densely mounded plants. Sweet Valentines grows 12-16 in. high and is perfectly suited to patio pots and hanging baskets. I would take a gift basket of Sweet Valentines tomatoes over a box of chocolates any day. Winner of the Fleuroselect Novelty Award.
---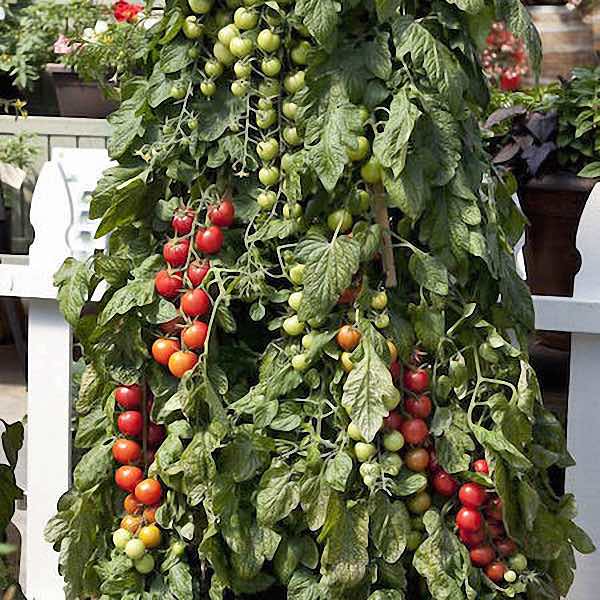 CHR0001
PINK CHARMER Cherry Tomato Seeds 47 days
Pink Charmer cherry tomato is a vigorous, high-yielding, indeterminate plant that produces long, graceful trusses loaded with up to 40 deep rosy-pink fruits. Fruit is attractive and flavorful, with a 10% Brix rating, higher than the rightly renowned Sungold cherry tomato. Grow Pink Charmer in the ground or large containers.
---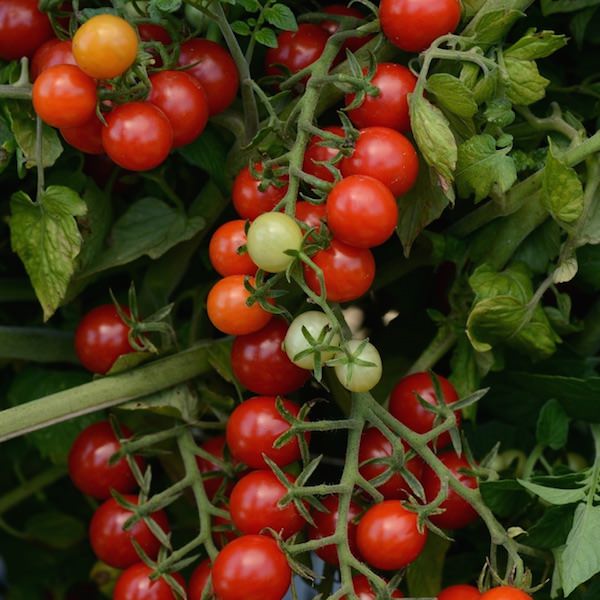 VG17899
CANDY­LAND RED Currant Tomato Seeds 55-60 days
Candyland Red is the first currant-type tomato to win an All America Selections Award. The ½ in. dark-red, intensely-flavored, extra-sweet fruit is freely produced on branched trusses held toward the outside of the plant. Harvest is easy, visual appeal is high. Vines are restrained and tidy in growth, reach 5-7 ft. tall, 3-4 ft. wide.
---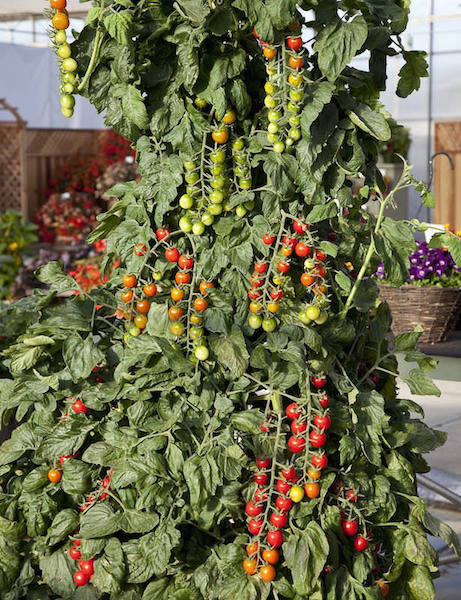 CHR0003
SUGAR GLOSS Currant Tomato Seeds 50 days
Indeterminate plants produce many long, elegant trusses. Each truss can hold up to 60 bright cherry red fruit. Fruit is attractive, flavorful and extremely sweet. Brix rating measures the sugar content of fruits and Sugar Gloss has a sky high Brix rating of 12%. Plants can be grown in the ground or in larger containers.
---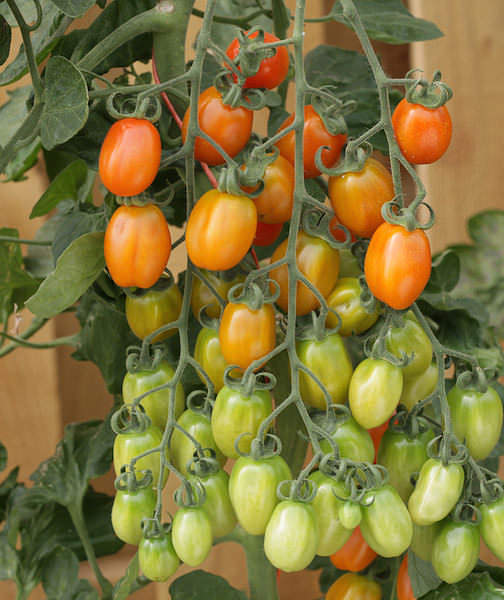 VG14144
APRICOT DREAM Cherry Tomato Seeds 75 days
Bright apricot-orange fruit is candy sweet (extremely high in natural sugars) and delicious. Grape size cherries held in huge clusters of 20-30 on healthy, productive indeterminate vines. Promoted as a patio tomato in Holland, in the States 'Apricot Dream' will grow much larger, best results found planting in ground.
---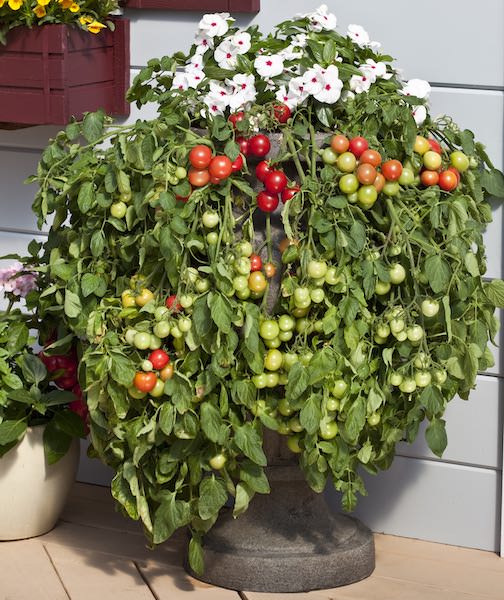 VG01269
CHERRY FALLS Cherry Tomato Seeds 65 days
Large, bright red, sweet, juicy, 1.5 in. cherry tomatoes. Vigorous, productive, gently cascading vines grow 8-12 in. tall, spread to 3 ft. across. Average 300 fruits per plant, does not need staking or pinching. Great for large patio containers, hanging baskets, or in ground planting. Unlike most determinate tomatoes, Cherry Falls produces delicious fruit all summer.
---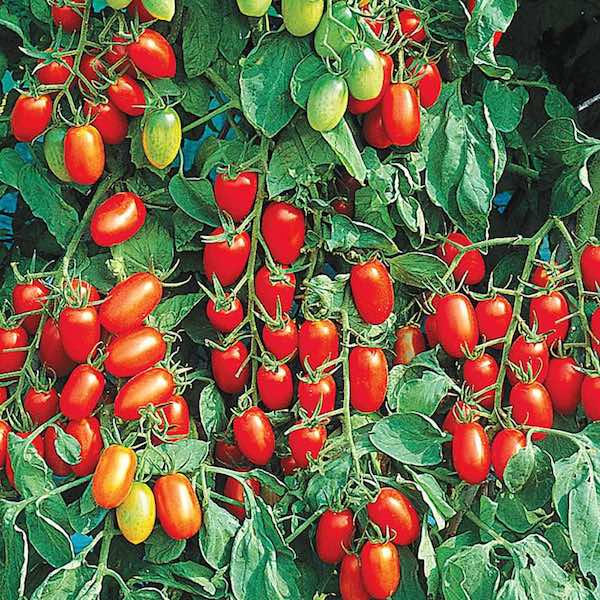 VG00303
JULIET Cherry Tomato Seeds 60 days
Deep red, shiny 2 in. oblong, mini-roma type tomatoes in large clusters of 12-18 fruits. Their flavor is rich and delicious. We love them in salads but they are also excellent for pasta sauces and salsas. Very disease resistant and easy to grow. Indeterminate vines. An All-America Selections Winner. Highly recommended.
---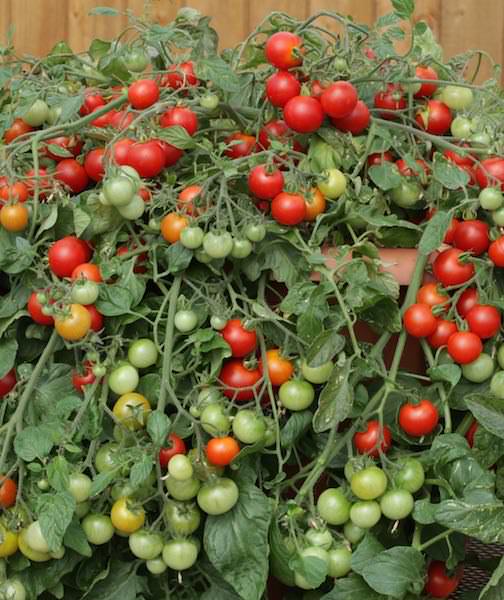 VG14145
RED PRO­FUSION Cherry Tomato Seeds 55 days
Entire plant heavily covered in tasty 1 in. scarlet fruits. Grows 8-12 in. tall and 2-2.5 ft. wide. Habit is especially attractive, plants are mounding, branching and neat.
---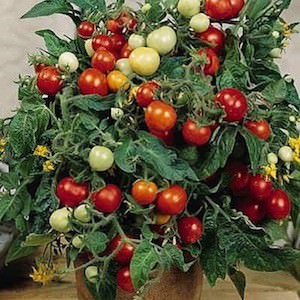 VG01209
MICRO TOM Cherry Tomato Seeds 85 days
Hailed as the "world's smallest growing tomato variety," Micro Tom grows 5-8 in. tall and is loaded with tasty fruit, up to 1 in. in diameter. Productive in pots as small as 4-6 in., it is the perfect tomato to grow under lights, on a very sunny windowsill, in hanging baskets, or on patios and decks. Introduced by the University of Florida.
---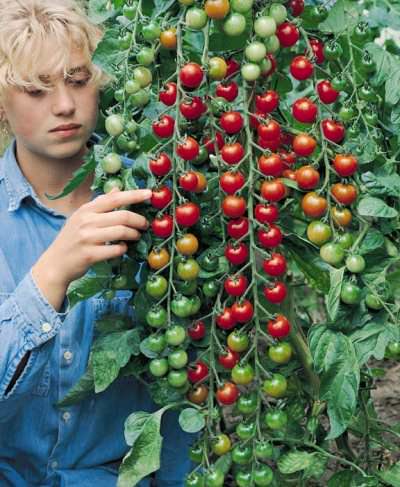 VG00213
SUPER SWEET 100 Cherry Tomato Seeds 65 days
An improved Sweet 100 with better sugar/acid balance, increased disease resistance and less susceptibility to cracking. Long clusters can carry up to 100 fruits each and are very high in Vitamin C. Vigorous, high yielding indeterminate vines.
---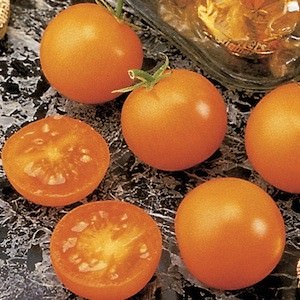 VG01268
SUN­SUGAR Cherry Tomato Seeds 62 days
Vigorous vines produce long clusters of crack resistant golden yellow fruits. They are juicy and sweet with that true tomato tang we love so much. Indeterminate.
---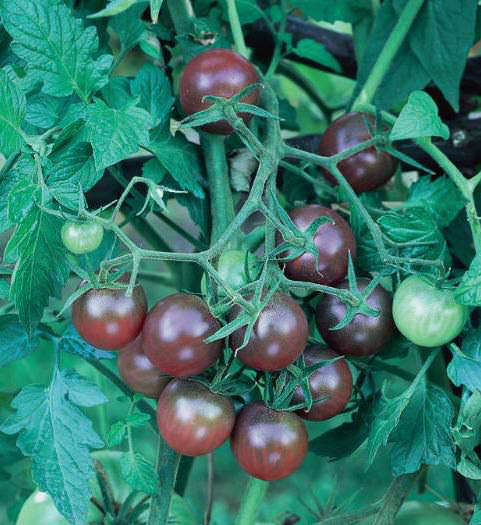 VG11104
BLACK CHERRY Cherry Tomato Seeds (OP) 68 days
Organically grown. Outstanding rich-flavored, round mahogany colored cherry tomatoes are produced with great freedom on vigorous, tall indeterminate vines.
---
Back to Top
How to Plant Cherry Tomato Seeds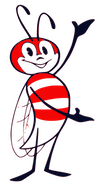 Sow seeds in cell packs or flats, press into soil and lightly cover. Kept at 75-90°F., germination is in 8-15 days. Transplant into the garden 2-4 ft. apart after all danger of frost. Cage or stake for best results.
How to Prevent Early Blight and Septoria Leaf Spot
Early blight and Septoria leaf spot infections can start at any time during the growing season. Infections tend to be most severe in wet and humid areas but can occur anywhere. Symptoms typically begin on older leaves and spread upward to newer growth. There are many easy steps you can take to help prevent infections, including watering early in the day and keeping a clean, weed-free garden. For more ways to prevent early blight and Septoria leaf spot infections, read our gardening tips page on tomato disease prevention.