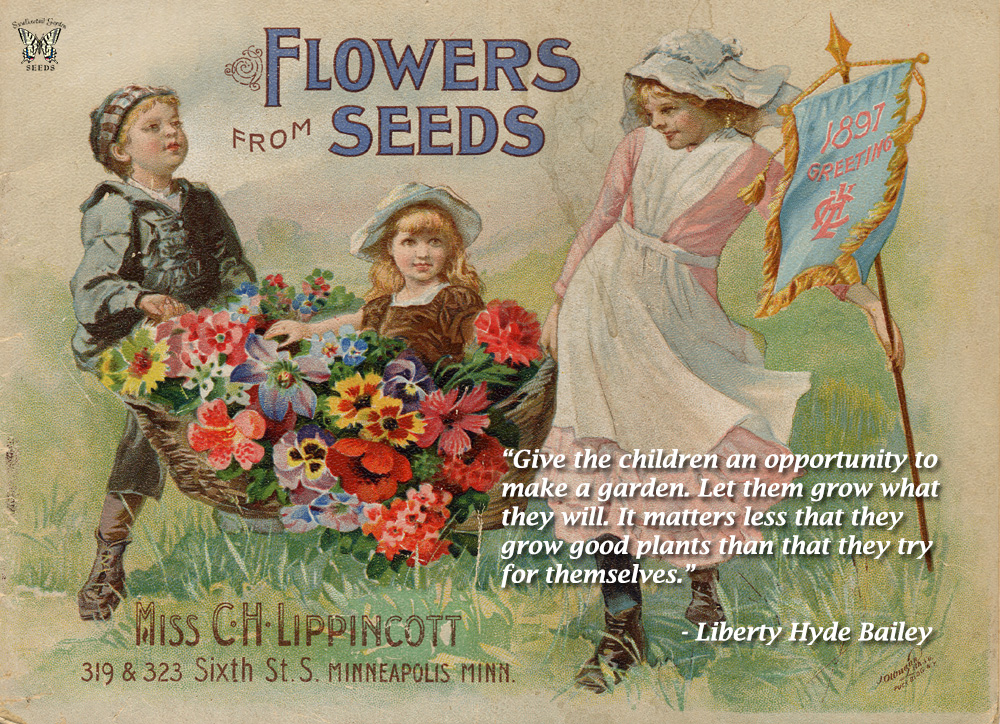 What to grow in a children's garden?
There is nothing like a garden to develop and encourage a child's natural curiosity about the world, connection to nature, and the concept of planting a seed for future harvest. Patience, persistence, hand-eye coordination, an eye for detail: all of these are virtues a garden can teach us. Whether it's starting seeds, watching them sprout, and transplanting; learning to weed and tell friend from foe; or digging in the soil to observe all the various elements to be found (flora and fauna), the garden is a perfect place for exploration. Gardens also have the potential for both nearly-instant gratification and the reward for a job well done.
Children are often drawn to specific aspects of a garden: bright colors, a plant that attracts butterflies or bees, a flower that can talk, a pea or a cherry tomato you can pop into your mouth. Gardens are also a way to explore concepts like taking turns, performing rote tasks that need doing even without an immediate reason (watering, weeding, thinning, dead-heading), and (occasionally) disappointment because a bug found your pretty red strawberry before you got a chance to eat it. Children can help choose what plants will be a part of a garden, and help decide what to do with the harvest when the veggies or fruits are ready. A garden is a perfect outlet for creativity, provides an outdoor activity that's both fun and productive, and an excuse to get your hands and clothes dirty.
Not sure where to start or what to plant for the children in your life? Here are a few ideas to get you started. We have suggested these plants and flowers because:
seeds sprout quickly, plants grow and bloom easily

they provide a payoff: a tasty harvest, a bright flower, invite bee, bird, and/or butterfly visitors

they have an interactive element that delight and engage children.
The list is by no means exhaustive, but a good jumping-off point for your own imagination!
Flowers
Vegetables & Fruits
Herbs
Back to Top
Written by Emily.